While most tourists fly hours at a stretch fighting jetlags, to reach Dubai, Indians barely have to fly for 3 hours to reach the city of world records. The stone's throw away distance between Dubai and India makes it one of the most frequently visited places by Indians. The visa can be for leisure, business or work related. Indians also form a significant portion of the expat community residing in Dubai. However India is not among the 33 countries that do not require a visa to enter the UAE and therefore; Dubai visa for Indians is a must to enter the city of Dubai.
Find out how you can apply for an online Dubai visa from India.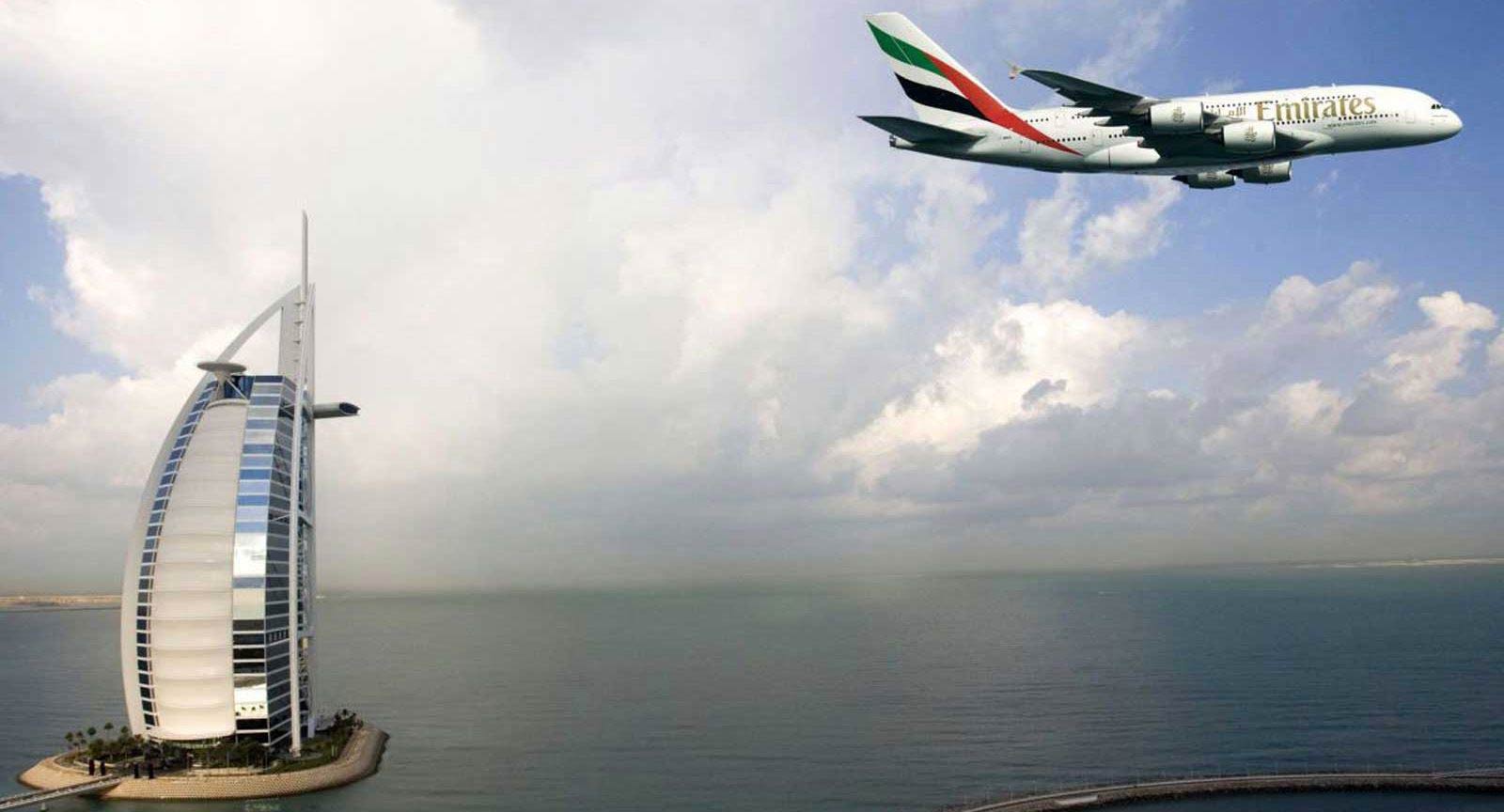 1. Get Dubai Visa For Indians
This article helps you understand all the requirements needed to get Dubai visa for Indian citizens. With these pointers in mind, you can apply for the right visa such as a 60-day Dubai visa easily. Read on.
Eligibility criteria for Indian Nationals to obtain Dubai Visa:
Indian citizens with a previous travel record to the UAE or other countries like the USA, UK, Schengen countries, European Union, Australia, New Zealand, Russia, Canada, Switzerland and Japan, at least once in the last five years are eligible.
Indian applicants who do not meet the criteria of previous travel record will be required to present proper financial records, i.e. the income tax return of the last two years a gross income of over INR 2 lakh per annum. This income should come from business, employment or a profession.
A personal invitation from any close family member staying in the UAE on family status with the spouse and the children below 21 years of age and/or parents above 60 years of age. People satisfying the above criteria can be invited by Dubai residents.
A newly married Indian couple travelling for their honeymoon after marriage is eligible for submission of their authenticate marriage certificate and a NOC from their parents. They should include their wedding card, a valid Photo ID proof and a marriage photograph in order to be allowed to board the flight to Dubai.
2. Mandatory Documents Required for an Indian National to get a Dubai Visa:
Scanned colored copies

of the passenger's first

, last, and observation pages.
The passport should be at least six months validity and have two blank pages for stamping
Recent passport sized photograph (as per specification, clear and against a white background)
Visa Application Form (signed by the person filing the application form).
A cover letter starting the purpose of the visit and the length of stay
Passenger's confirmed airline ticket passenger with the return journey
Proof of hotel or accommodation for all days of your stay in Dubai
Travel insurance (It has now become mandatory post pandemic)
A scanned color copy of your pan card
Original and photocopy of your IT returns
Bank statements or proof of finance to cover your trip
Investments

in the form of a fixed deposit of

Rs 5 lakhs or more.
(Please note that a copy of the PCR test issued 96 hour before departure is also required now).
1. Mandatory documents required from the Sponsor calling their family member:
Copies of

the initials, last name, and resident or work permit

Letter of undertaking or invitation
Valid address proof
NRI bank statement for the last six months
2. Mandatory documents required from the Employer calling for Employment:
Visa application form along with a photograph of the sponsored person which is to be approved by the authorized signatories or sponsor
Passport copy of the sponsor
Passport copy of the sponsored person
A copy of the employment contract or the salary certificate of the sponsor
Proof of relationship with the sponsor (in case a

family member gives the sponsorship

)
Travel insurance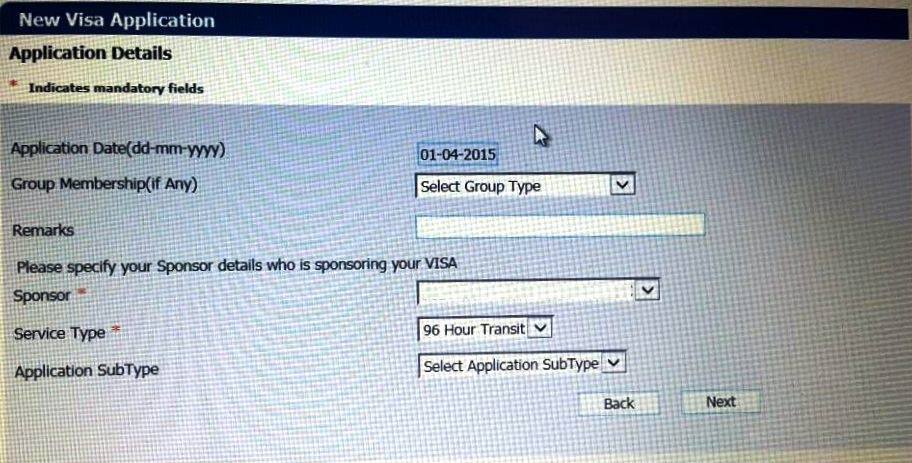 3. The application process for Dubai Visa can be done through the following:
Visa sponsored by a local UAE citizen (for work and visitor visas)
Visitor visa application through a local hotel
Authorized airline agent of Dubai Naturalization & Residency Department in India (DNRD)
Visitor visa application through a UAE based airline
3. Different types of Visa that can be applied for Dubai Visit by Indian citizens:
1. Visitor Visa
It is one of the most applied and approved Dubai visa for Indian citizens. It is issued to Indians willing to stay in Dubai for a term of more than 14 days, or Indians visiting Dubai for any family or business reason. This type of Visa is valid for a term of 30 days in the case of short term visa and valid for 90 days for long term visa.
[Check Out : How to apply for a 90 days Dubai Visa easily ]
2. Transit Visa
A transit visa is issued for travelers looking to stay in Dubai during a break in their journey. In such a case visa requirement for Indian citizens vary. A traveler must stop at the Dubai airport for at least 8 hours to be issued a transit visa for duration of 48 or 96 hours. To get a transit visa issued, the application must come either through the respective airline, the Dubai hotel authority or via an authorized travel agent.
3. Tourist Visa
A tourist visa applied by an Indian citizen is considered as a special category visa. This non-renewable visa is issued 30 days. Since it's non-renewable, a heavy fine is levied if the citizen is found staying past the expiry of their visa.
4. Employment Visa
Indians looking to stay in Dubai for work must apply for an employment visa. In such cases even the employer (regardless of the fact that it is a local company) has to get a work visa from the Immigration Department of Dubai. The employee's visa has to be sponsored by the employer.
5. Multiple Entry Visa
Travelers who need to enter and exit Dubai more than once during their Dubai trip are issued multiple-entry visa. Indian tourists or business class travelers can benefit from this category of Dubai visa.
The validity of a multiple-entry varies depending on whether you choose a 30-day or a 60-day multiple-entry Dubai visa.
The requirements to obtain a multiple-entry Dubai visa are more or less the same as those for a single-entry visa; however, there are variations in the price.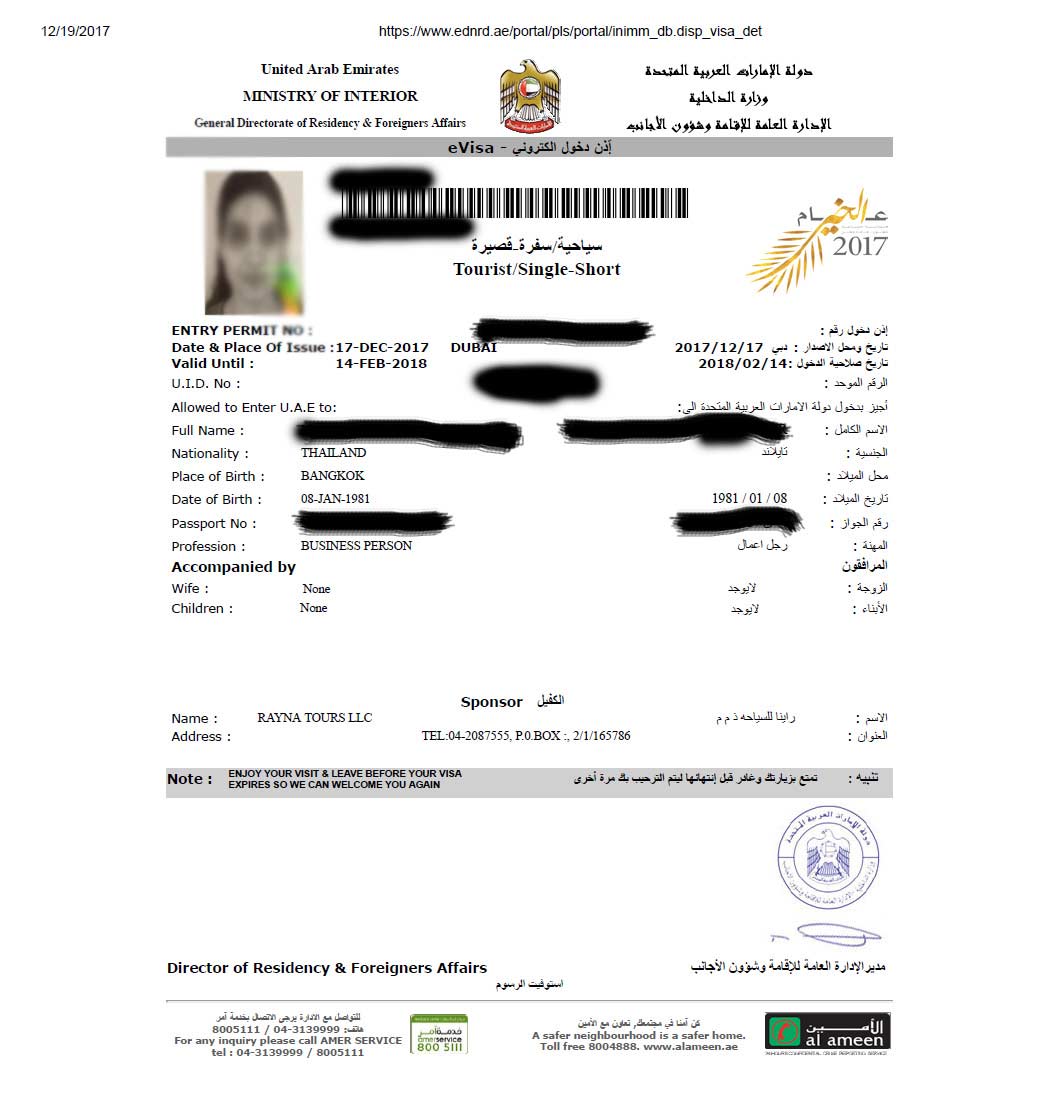 5. General Tips while filling out the application form for Dubai visa by Indian applicants:
The specification of the designation of the applicant should be in detail e.g. "General Manager – Sales, Vice President and Lecturer, etc. in the application form.
The occupation been served in detail, whether "Business or Self Employed" should be clearly

stated in the application form

.
The photo of size 4.3 x 5.5 cm should be colored and clear with a minimum of 80% of the face visible.
Pages exhibiting the evidence of travel and visa in current and old passport photocopies.

In the case of an online Dubai visa application, a clear scanned copy of a photograph and the first and last page of the passport should be submitted in JPEG format with a total size of less than 38KB.
6. Photo Specifications for Dubai Visa from India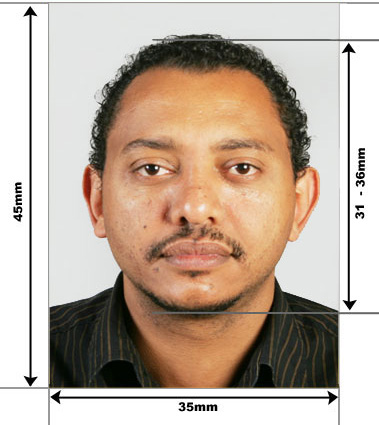 You have to submit two recent (not older than six months) photographs while applying for a visit, business or tourist visa for Dubai from India. The photos should be 45mm in height and 35 mm in width. It should be in color and the background should be plain white. You should make sure that no patterns and shadows appear in the background. The face should be seen clearly. One should not wear a hat, masks, or sunglasses in the picture. If you are wearing  religious headgear, make sure your face is not covered and your facial features can be seen clearly.
7. Dubai Visa Cost from India
| UAE Visa Types | UAE Visa charges From India |
| --- | --- |
| 7 Day Tourist Visa UAE | Rs 5850* |
| 14 Day Tourist Visa UAE | Rs 6212* |
| 30 Day Visit Visa UAE | Rs 6761* |
| 90 Day Visit Visa UAE | Rs 19643* |
| 30 Day Multiple Entry Visit Visa UAE | Rs 17359* |
| 90 Day Multiple Entry Visit Visa UAE | Rs 45682* |
Along with the visa application form and the documents you submit while applying for a tourist visa for Dubai from India or any other type of visa, you also have to pay the fees for the same. The exact cost of a Dubai visa from India would depend on the type of visa you are applying for. For instance, a 14 days tourist visa would cost lesser than the a 30 days visit visa. You would also get information regarding Dubai visa fees from India from your travel agent.
8. Additional Information about Dubai Visa from India
Apart from the documents you need to submit, you also have to know some important information about applying for Dubai visa.
You can apply for Dubai visa from India anywhere from 58 days to five days before your departure.
Women below the age of 25 cannot travel to Dubai on their own. They have to be accompanied by their parents, husband or guardian. She will require an NOC from father or husband. The same applies to men below the age of 21.
Your passport should have at least six months validity from your arrival in Dubai. If it is less than six months, your visa for Dubai from India will be rejected.
The UAE is one of the countries that offer E-visas for Indians. Your Dubai visa will be sent as a digital copy once it is approved, which you will need to download. So, once your visa is approved, you will receive an e-visa at your email address specified in the application form.
9. Ok to Board
Even after you receive your visa for Dubai from India, you cannot guarantee that you would be allowed to board the flight from India. You must get the Ok to Board from your airlines to ensure this. Once you receive your visa, you must have send it to the airlines you are travelling with. They would examine the visa and issue an Ok to Board against your PNR number. This has become mandatory to avoid case of fake UAE or Dubai visas.
Conclusion 
If you want to visit Dubai from India, we hope this post proves beneficial in helping you pick the right type of Dubai visa. But, if you're still confused about applying for a Dubai visa, leave this task to our visa specialists, who will take care of everything while you pack your bags for your Dubai visit.