You and your family are excited for your holiday in Dubai or UAE. Your tickets are booked, your visa has arrived and your bags are packed. The itinerary for your Dubai tour has been chartered out carefully, and you cannot wait to begin your journey. But, wait a minute! Does your Dubai tourist or visit visa have an ok to board approval? Yes, this is extremely important because without an OK to Board or OTB approval, you would not be able to board your flight from India, even when you have a valid UAE or Dubai visa.
Read on to know why an Ok to Board visa for Dubai is necessary.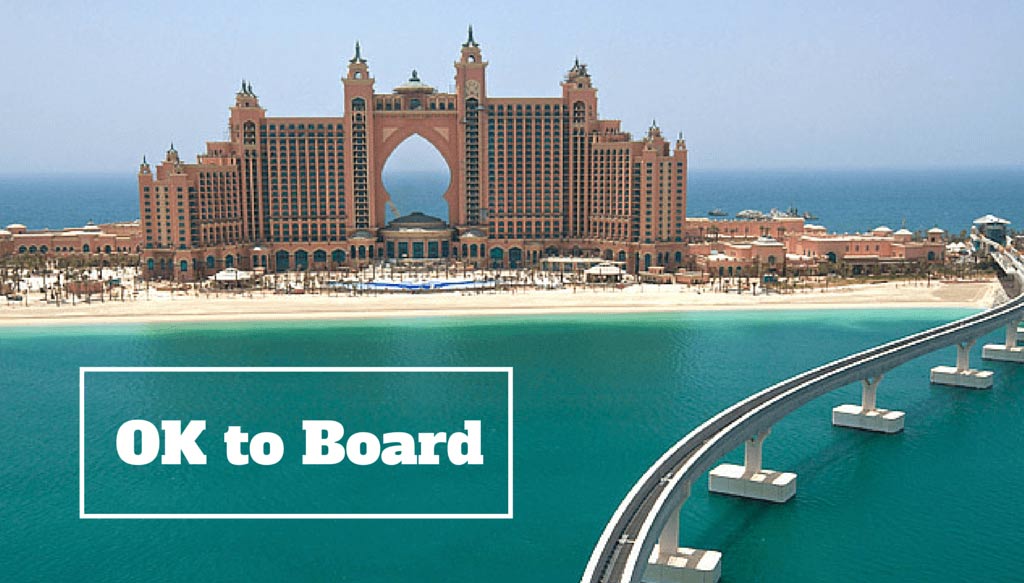 1. What is Ok to Board?
Once you get your UAE visa, it is important to make sure that the PNR status of your air ticket changes to OK to Board. If this does not happen, you would not be able to fly to Dubai or UAE. The OTB is given by the airline you have chosen to travel with. It is a procedure where the airline checks whether you have all the relevant and authentic documents to travel to UAE. Your OTB status is different from your visa status. It is applicable only for a single flight to the UAE. Having your OTB approved for boarding your flight completes the work of a OTB and it can be used for the rest of your journey as a valid status. Having a Dubai visa requires you to know how to check the Dubai visa status after you arrive to ensure that it does not expire if you are in Dubai for a long period and to know if it needs to be extended.
2. Why is Ok to Board Approval Necessary?
If you are applying for a Dubai visa, you are likely to be familiar with the process and benefits of an e-visa and might do everything properly and meticulously and get a valid visa. However, It is not enough for the UAE to guarantee security and authentication of visa holders with an approved visa regarding citizens of some countries. The OK to Board Approval is made compulsory for Indians and a few other South Asian countries mainly for the purpose of preventing illegitimate entry into UAE. The airline double checks whether your visa and other travel documents are authentic and not forged. This is to ensure that you do not get deported back to your country by the UAE immigration.
3. What is the Procedure for Obtaining OTB?
Once your visa has been approved, your sponsor has to submit your visa copy along with your return ticket to the airline. The airline does a minor checking to ensure that you have a valid passport, visa and return ticket. Once this is done, they change your PNR status to OK to Board. If you have applied for a visa through a tour company or agency, they would submit your travel details for OTB approval at the airline.
4. Is it a Paid Service?
Whether you need to pay to get an OTB depends on the airline you have booked your ticket to go to UAE. Some of the prominent airlines do not charge any money to issue an OTB. However, there are some airlines that offer this service at a fee. Nevertheless, the fee is quite nominal.
5. Important Things to Know About OTB
Apart from the things mentioned above, there are a few more things you need to know about OTB. These include:
You need to submit your documents for OTB approval at least three days before you plan to travel to UAE.
The airline sends the OTB confirmation to you through email. If you have applied for OTB through your travel agency, you would receive the confirmation update from them.
If you only have a one-way ticket to UAE, you are unlikely to get an OTB from the airline. Hence, it is extremely important to book your return ticket as well before you submit the documents for OK to board approval.
Remember that if your PNR status does not show OK to Board or OTB, you would not be allowed to board the flight, under any circumstances. Hence, make sure that you have an OTB before you leave for the airport.
Hope you have realized the importance of OTB and would make sure that you have one before beginning your UAE tour. While this is a simple process, it is also extremely crucial. So, add this in your UAE travel checklist along with visa. We wish you have a safe journey! Curious about more information regarding Dubai visa? We have plenty of information regarding Dubai visa, airport to airport Dubai visa change and many such topics. Feel free to browse and read more. Happy Reading!