When it comes to a holiday in Dubai, Burj Khalifa, Dubai Mall, Dubai Frame, Jumeirah Beach, Dubai Creek and Dubai Marina are a few of the places that would surely find a place on your itinerary. While these iconic places are a must visit in Dubai, they are not the only ones. There are numerous underrated spots that are rarely spoken of but are as precious and astounding as the most known ones. In case, you love offbeat destinations, here are some hidden gems in Dubai 2018.
 Undiscovered Places in Dubai
Although you may have heard about a few, you would hardly find them in tour packages. As they are not widely known, you can enjoy the place without the bustling crowd that you find at most places in the city. With this note, let us look at some of the secret places in Dubai.
1. Bastakiya Quarter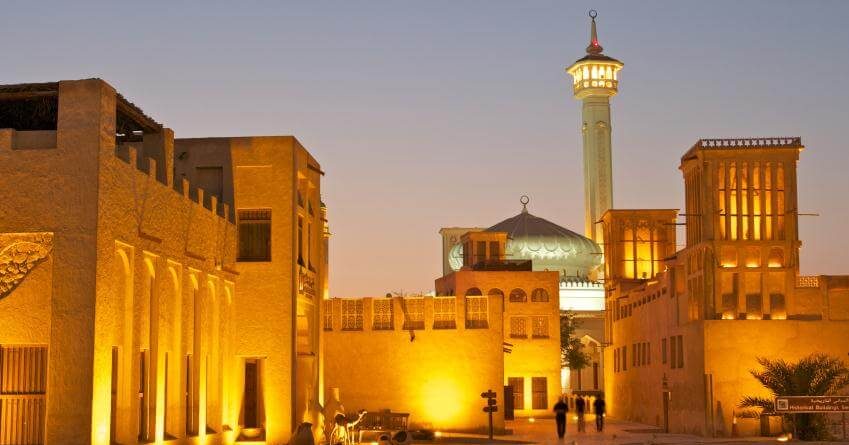 Built in the 18th century, the Bastakiya Quarter was home to wealthy Persian Merchants who visited Dubai for trading. The Bastakiya Quarter with its beautiful architecture, wooden doors and lattices, wind towers have a unique charm that you would not find anywhere else in modern Dubai. While the place is fascinating during the day, it is even more enchanting at night when it is lit up by numerous lights. Home to some of the oldest buildings in the city, a tour of the Bastakiya Quarter would take you back to the ancient days, when Dubai had not become the glamorous city it is today. The Dubai Museum, Majlis Gallery, XVA Hotel and Cafe, Basta Art Cafe and The Sheikh Mohammed Centre for Cultural Understanding are some of the places to visit here.
2. XVA Art Hotel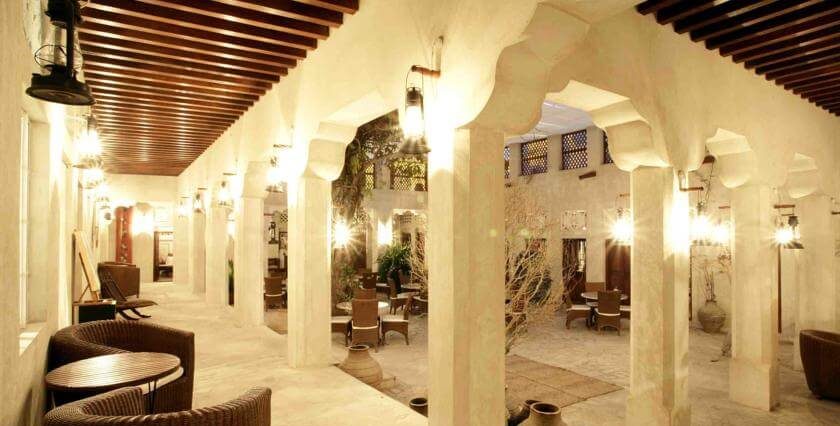 Although it is a part of the Bastakia Quarter, this hotel needs a special mention. Being an important global centre, Dubai has no shortage of hotels and heritage resorts. This one here is quite different; it is located in the centre of Al Fahidi neighbourhood. XVA Art Hotel is a boutique hotel and was home to an old family and only has 14 distinctly designed rooms; a perfect place to escape from the hustle and bustle of world. To your joy, the place has three tree-shaded courtyards air-conditioned during summers and a complete delight for those who wish to lounge with a book. XVA Cafe, one of the best hidden cafes in Dubai, is known for offering the best mint tea and cheesecakes in Dubai. There is only one issue with the place – if you spend one night here you may never again want to leave this place!
3. Al Quoz
From the outer end, Al Quoz seems like a scary industrial zone crowded with Lorries and trucks but on the inner end you will discover small off beat places, beaten tracks, and others that cannot be missed. You will find every single thing that is tucked into rough warehouses ranging from metal work forges to carpentry shops. It is also a treat for art enthusiasts as you can locate a number of art galleries here. The roads here are slightly warren as long as you are prepared well to get lost and move across the street. 
4. Wadi Bih
An awe-inspiring place, it is a canyon shaped gorge located in Ras Al Khaimah and is a popular destination for bikers, off roaders, campers, and climbers. It is really one of the most extraordinary picturesque places and one of the unexplored places near Dubai. In first glance, it seems like you are on the surface of Mars that has red rocks and mountains all around you. You can tread around the roads with cars. It is advised not to reach out here when rains are expected as the dried out Wadi turns into a pool of rivers and ponds. So, before you start for here, better do some research and then make your way.
5. Miracle Garden
In case, you are an ardent fan of flowers and plants, it is one of the best places to be. The miracle gardens is one of the most beautiful places with all possible colours, when experienced with a combination of exclusive landscapes and blue water bodies these turn the gardens into an awesome place. Another spectacular venue right next to it is the butterfly garden which is more than amazing.
6. The Coffee Museum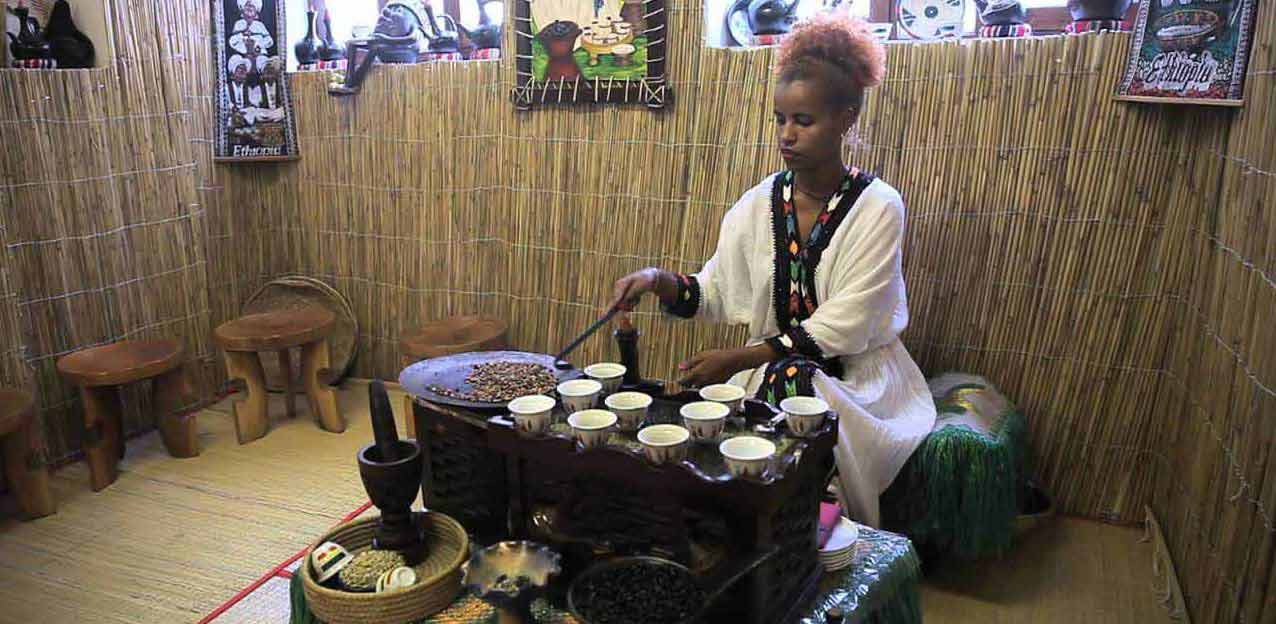 A very pristine and serene place, it is located in the centre of beautiful Al Fahidi Historical District, it is one of the best places to experience the culture and heritage of this place. Not only it allows you to drink different kinds of coffee but gives plenty of information about their history and helps you in checking out some stunning antiques and also a chance to walk through the majlis. In case, you wish to purchase your personal coffee blend at home you can always buy all necessary equipment here.
7. Secret Places in Dubai for Shopping
Shopping in Dubai need not be restricted to Dubai Mall or other popular malls of the city. You would be surprised to know that the city has some of the best souks and markets where you would get to buy things at much cheaper prices. If you want to enjoy a unique ambience while shopping, here are some of the places you must visit.
8. Lisaili Camel Market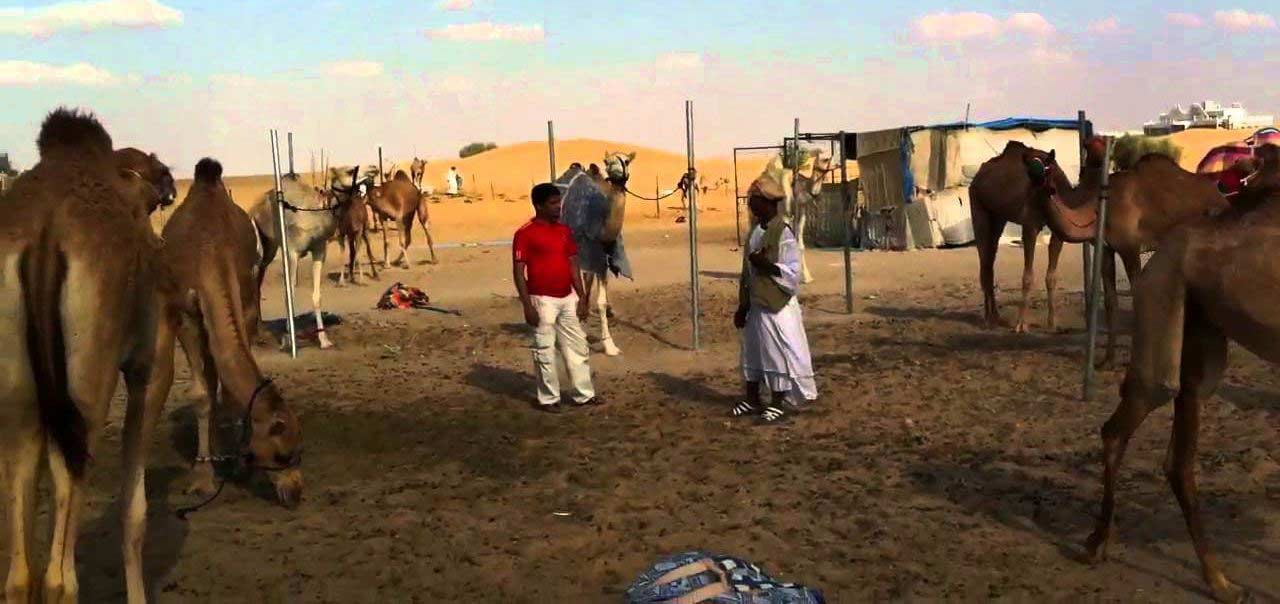 The camel market here is called as Lisaili that has trinkets, handicrafts, and stalls along with the usual camel sales. It is located adjacent to the Dubai Racing and Camel Club on the Dubai Al Ain Road. In order to reach out there you need to keep driving until you see large herds of camels. If you keep moving ahead on this road you will reach out to Bab Al Shams resort where you can enjoy juices or afternoon tea. You can always check it out and ensure you pick up one or two camel blankets that are not only with amazing looks but can be used as throws.
9. Dragon Mart
A small China in middle of Arab world and here you can shop all kind of stuff right from a needle to the best gardening equipment, home decorations, hardware items, furniture, artificial floral arrangements, and so forth. You just name the thing and it will be here for you. The best thing about the place is that it is quite cheap and the best place to buy gifts for your friends and family back home, especially if you are on a budget. Recently Dragon Mart 2 has opened near the original one, giving you many more options for shopping. One thing to remember while shopping at Dragon Mart is to bargain to get a good discount.
10. Ripe Market

Although not the typical shopping avenues which tourists prefer, the Ripe Market is a place to visit if you want to relax and enjoy a fun vibe. Ripe Markets are held every Friday at Zabeel Park and every Saturday at Al Barsha Pond Park although the venue shifts indoors during summers. The Ripe Market supports local products and artisans and is a great place to pick organic fruits, vegetables and other products. You can also buy locally made jewellery and other fashion accessories at the park. While shopping is fun, it is the whole atmosphere of the place that attracts locals and expats to the place every weekend. You can enjoy a picnic, treat yourself with yummy pastries and coffee and also enjoy free live entertainment during your visit.
Hidden Places in Dubai for Entertainment and Play
There is no dearth of entertainment places in Dubai. The city has numerous theme parks, adventure parks and water parks that would keep you entertained at all times. However, if you are looking for something different from the usual roller coasters and entertainment zones, try some of these options which offer unique forms of entertainment.
1. The Journey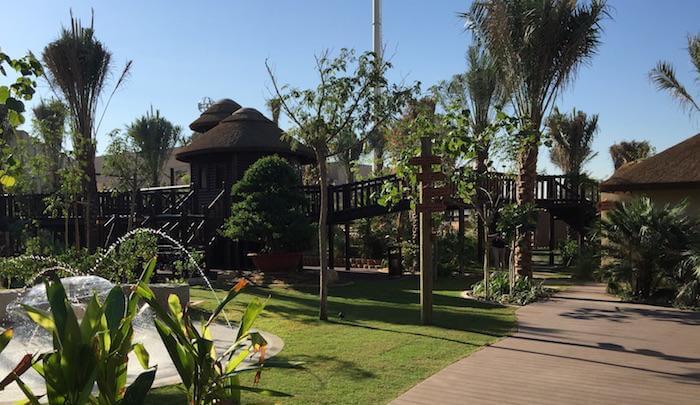 The malls of Dubai are filled with indoor theme parks and play areas where kids can have ample amount of fun. However, one thing is lacking: the opportunity to run around and play in an open space. If you want your kids to come out of the air-conditioned spaces and play like in the earlier times, The Journey is a place you and your children would love. The Journey is surely a haven for kids and parents amidst the concrete jungle of Dubai. Here, kids can climb structures, play in the mud, paddle in the streams, explore a park and make sand castles; in short be technology-free for a few hours. The place is endowed with vegetable gardens and mini orchards which you would rarely find anywhere else in the city. While your kids around having the time of their life, you can relax with a cup of coffee at the cafe in the park.
2. Al Qudra Lakes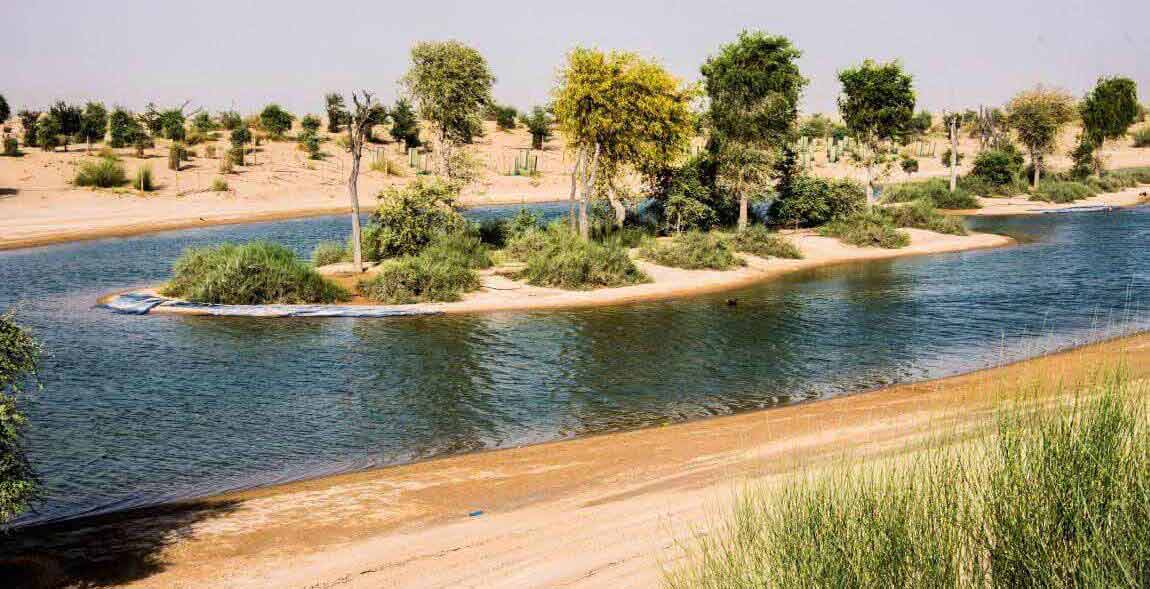 Lake in the middle of the desert? Sounds untrue, doesn't it? But you would be surprised to find a bunch of lakes in the desert at Al Qudra Lakes. Located across the Arabian Ranches, these are artificial lakes that house around 130 species of birds like ducks, swans and much more. It is located in the heart of Bab Al Shams and Sheikh Al Salam desert; these lakes were created by civic bodies as part of an environmental-friendly project and happen to be a perfect picnic spot where kids can wade through waters. You can even camp here at night under the desert sky. From here you can head out for Umm Suqeim that is located parallel to the Al Qudra bike track.
3. Vox Outdoor Rooftop Cinema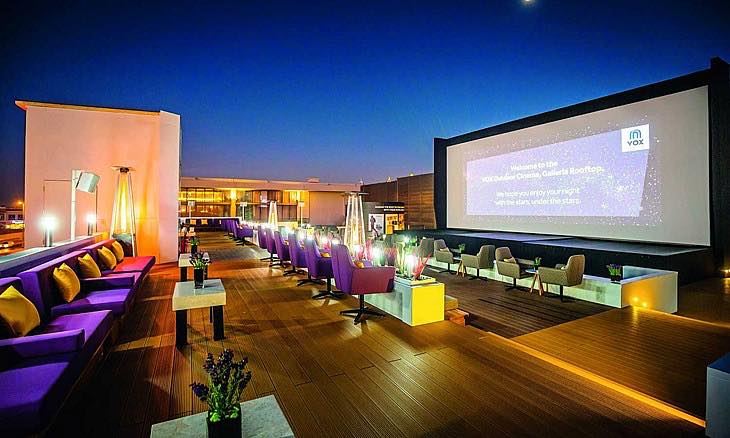 You would find innumerable movie theatres in the malls of Dubai. But if you do not want to watch the latest movie confined in the four walls of the theatres, we offer you an amazing alternative with Vox Outdoor rooftop cinema. Not only is the theatre outside but also on the rooftop of the stylish Galleria Mall in Jumeriah. While the price of the ticket is a little on the expensive side, the ambience and the view would make it worth every penny you spend. Before the movie starts, make yourself comfortable in a plush sofa or chair with a pillow and a blanket to keep you warm. While chocolate or popcorn comes with the tickets, you are free to order food from the theatre's a la carte menu. So, if the weather is good, head to Vox Outdoor rooftop cinema for an amazing movie experience.
Hidden Places in Dubai for Relaxation
Holidays cannot be just about sightseeing, adventure and entertainment. On the other hand, it is important to take time to put your feet up and relax. Here are a few not-so-known places in the city that are perfect for relaxing.
1. Black Palace Beach
Beaches are the perfect place to lounge and do nothing. The best thing is Dubai has some of the best beaches in the world. However, while some of them are private ones, most of the popular ones are crowded most of the time. There are also open beaches but they are usually crowded. So, if you are not interested in water sports and the hustle bustle of popular beaches, the Black Palace Beach is something you would love. Located in between the royal fortresses at Al Sufouh, this is a secret beach in Dubai that not many know about. Although you may not find any facilities here, you would definitely find a pristine beach as well as tranquillity. Apart from viewing the deep blue sea, you would also be able to enjoy an awesome view of the Burj Al Arab and Palm Jumeirah. If you are looking forward to a few hours of quietude and peace, this is a beach you must visit.
2. Mary Foot Spa
Tired of all the walking around and sightseeing? Give your legs the much needed rest with a visit to Mary Foot Spa at Wasl Square. While the spa is not too big and you may not even notice the sign, the service you receive inside is exception. Here is the place you can give your feet a good time. This foot spa the Chinese practice of reflexology and offers a 30 minutes massage and 60 minutes massage. While you lie in a comfortable armchair, the therapist would work on your legs by massaging your feet and giving the various pressure points on your feet the much needed attention. The massage is so relaxing that you would surely be able to grab a few winks. On the other hand, you can also read a book if you so wish to do so. Although the spa is a little one, the service is exemplary and something you should try.
Dubai Hidden Restaurants and Cafes
Finding a restaurant or cafe in Dubai is not a difficult task. You would find one wherever you go. But if you are looking for Dubai hidden restaurants and cafes, here are a few that you must check out.
1. Tom & Serg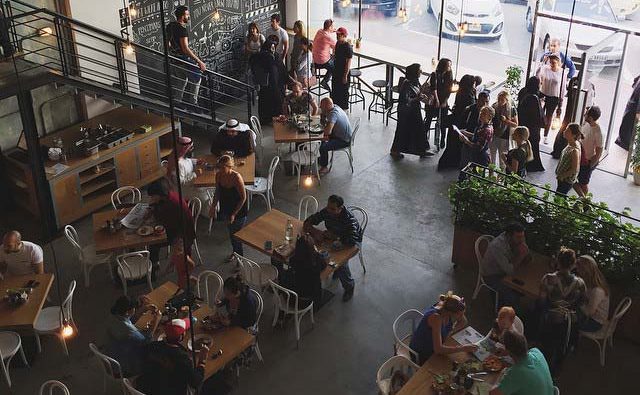 In the dusty neighbourhood of Al Quoz, behind all the warehouses and hardware stores, lies Tom & Serg, one of the best hidden cafes in Dubai. While the vibe of the place is down to earth, the food is definitely heavenly. The best part is that you get to enjoy delicious, organic and healthy food, homemade style. So, if you are having guilty pangs about eating too much during your holiday, a visit to Tom & Serg would help to ease the guilt at least a bit. Few of the things that you should try from their all-day menu include salted caramel French toast, avocado-topped salads, luscious burgers, jack cheese and creamy aioili, etc. Do not forget the coffee which is said to be absolutely delicious.
2. The Farm

Dubai is full of restaurants that not only offer delicious food but also an amazing view of the city. But if you have had enough of the view of the tall buildings and sky scrapers and want to enjoy the beauty of nature, The Farm is a place you must visit. Located at Al Barari Estates, this restaurant is a true oasis amidst the concrete jungle of Dubai. You can enjoy a delectable meal in the midst of gorgeous gardens and a beautiful lake. While the menu is ever changing and always amazing, the place also offers kid-friendly activities, making it possible for you to relax while your little ones enjoy themselves. If you want to dine at an unusual place, there is no better place in Dubai that fulfils this description than The Farm.
3. Donut BBQ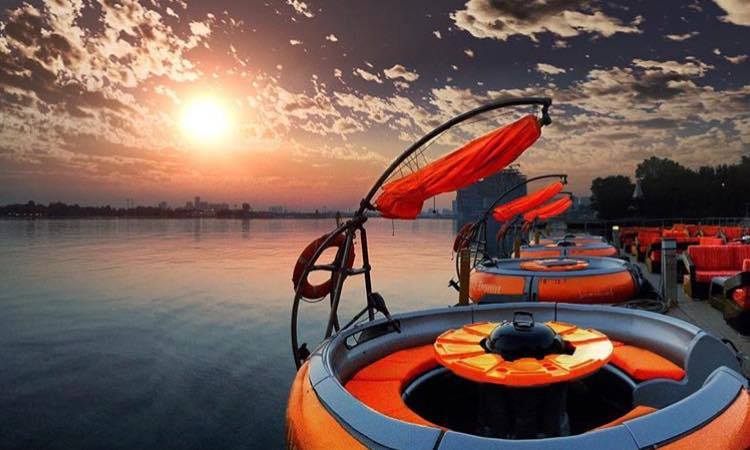 No, we are not talking about having a grilled or BBQ donut. On the other hand, this is a unique form of restaurant where the restaurant is a donut shaped inflatable which comes with its own BBQ equipment. The most unique thing about this restaurant is that you enjoy the BBQ lunch while sailing in the inflatable along the Dubai Creek. This exceptional dining experience is offered by Broadwalk, a restaurant at the Dubai Creek Golf and Yacht Club. Each inflatable contains a charcoal grill and a cool box stuffed with marinated vegetables, meat and seafood along with sauces and sides. While you can choose to grill on your own, you can opt for an onboard captain who would do the needful while you enjoy the view of the Dubai Creek. To have an amazing time, enjoy the The Donut BBQ with your closest buddies.
It is surprising to know that Dubai has so many amazing places that have been concealed behind the popularity of the known ones. But if you are keen to take the road less travelled, these are some of the undiscovered places in Dubai that you can add to your itinerary. These hidden gems in Dubai 2018 would definitely give your next holiday in Dubai an unusual flavour. But whenever and wherever you travel in Dubai, you need to be aware of the do's and don'ts to avoid getting into any kind of trouble.