Beautiful Dubai has enough glamor and shine to put Hollywood to shame and more. However, there's more to Dubai, just beyond the incredible landmarks and amazing shopping. Old Dubai is referred to as the soul of Dubai, and with good reason. That's because when you enter old Dubai, you'll be leaving the modern city far behind. You can imagine that you've traveled back in time, and found yourself in quaint old streets that existed long before modern Dubai was even conceived. Tourists visit Old Dubai in hordes to absorb the genuine Arabian culture here. Every shop you enter will welcome you with a cup of Arabian coffee. How's that for old-world ambience?
1. Take A Dhow Cruise On The Dubai Creek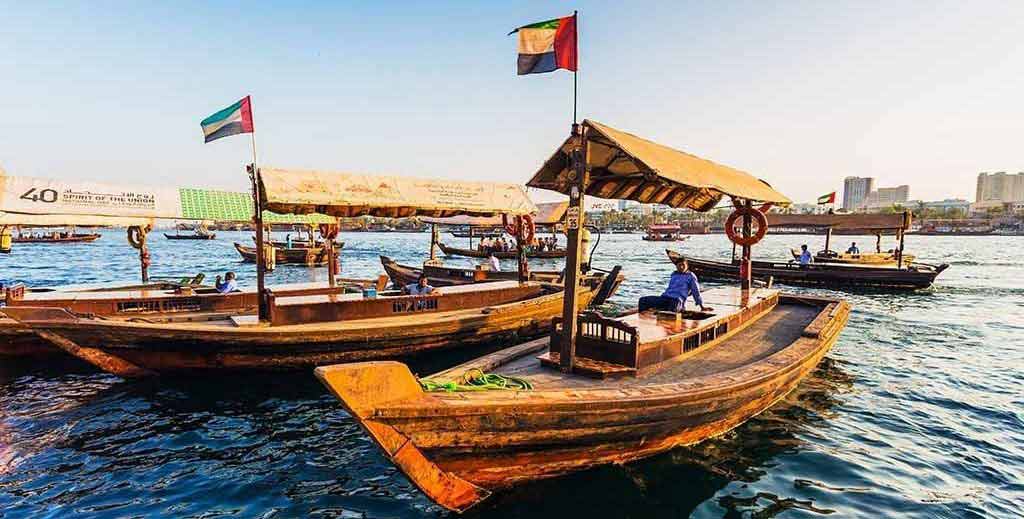 The Dubai Creek is a 14 plus kilometers of saltwater that begins at the Persian Gulf and ends at the Ras Al Khor Wildlife Center. It was at one time used by old Dubai's fishing and pearl-diving industry. Then it became a trading gateway. Today, the picturesque Dubai Creek is a tourist attraction. The best way to enjoy the Dubai Creek is via a dhow cruise, from end to end. You can also explore it on a traditional old wooden boat called the abra, from the Deira Old Souk Station. Cross the creek from Deira to Bur Dubai areas and explore these two extremely culturally atmospheric towns
2. Enjoy Touring Old Dubai's Souqs!
Old Dubai is famous for its many atmospheric souqs. When you're here, you'll soon forget you're part of a modern world.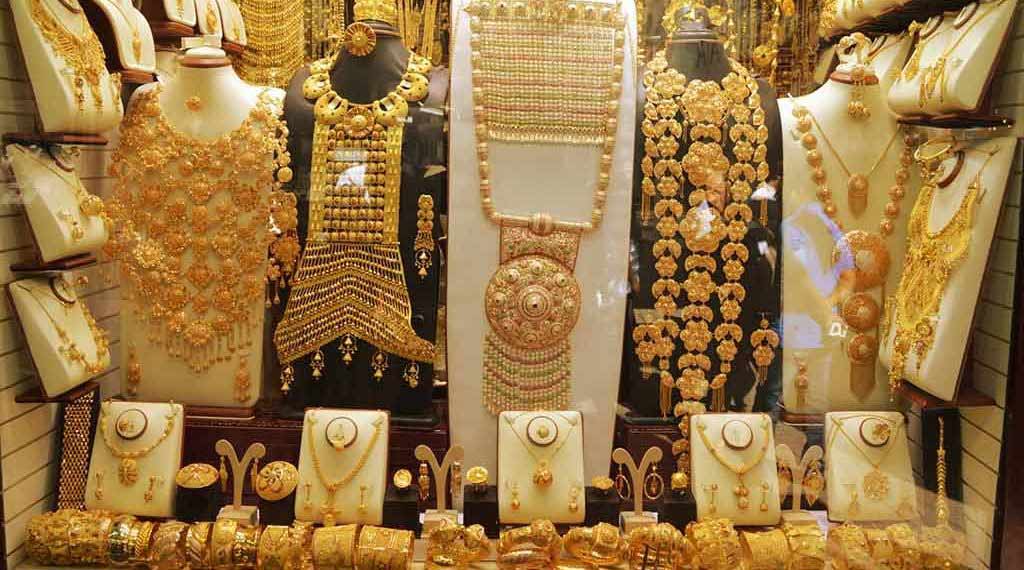 1. The Gold Souk: Take a trip into the past as you explore the labyrinth of covered walkways of the traditional Arabian marketplace. There are over 300 gold jewelry shops, selling gold at the cheapest price. There are notices around the souq informing customers of the current international gold prices, but you can bargain for cheaper rates here! Oh, and did we mention that as you exit the Gold Souq, you'll come across a display of the Guinness World Record's heaviest gold ring? Yup, that's Dubai for you!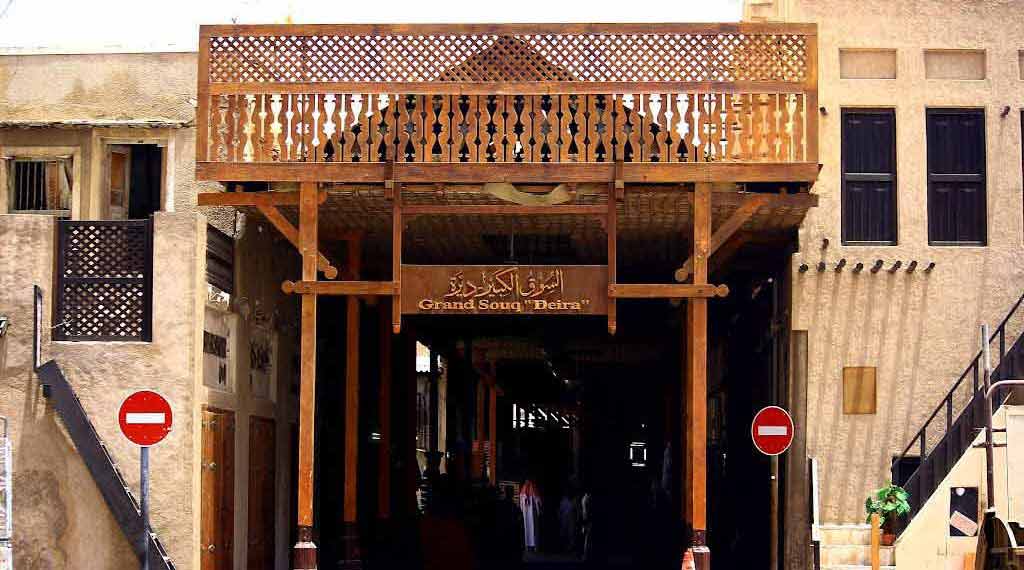 2. The Grand Souk Deira: You'll know that you're in Grand Souk Deira when you start breathing in a distinct Arabian aroma – that of saffron, cinnamon, sumac and perfumes galore. This is where you stock up on spices for your spice rack back home. Also check out the vibrant textiles on sale here, along with kitchenware and various souvenirs to take back home. This souq was once the largest and most important souqs in Deira, known aptly as Al Souk al-Kabeer, or the Big Souk. All the modernizing and cleaning up hasn't taken away this souq's old-world charm.
3. Dubai Old Souk: This is another covered traditional souq, which houses hundreds of retail shops. You'll find everything here from trinkets, food, Arabian textiles, handmade Arabian footwear and more. The footwear is really good here; decorated to within an inch of space, these ornate shoes will be the best thing to wear for parties back home. Don't forget about haggling for better prices; the Emiratis enjoy a bit of haggling so go all out at it!
3. Take A Trip To The Dubai Heritage Village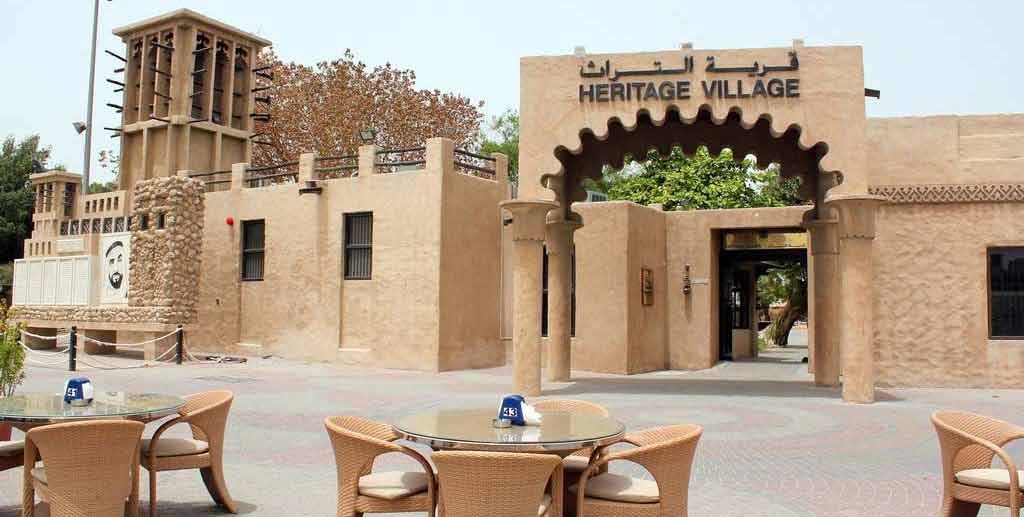 The Dubai Heritage Village is a replica of an old Bedouin village, complete with actual tents and people living the Bedouin lifestyle. It's located in the Al Shindagha district; take a trip to the heritage village and observe the way life was before the oil boom, when Dubai was a pearl-diving and fishing nation. You'll find people practicing arts and crafts handed down over the centuries. Buy some traditional Arabian footwear, shawls and cotton robes here as souvenirs for your friends back home. Visiting the heritage village is one of the best things to do explore the Hidden gems  in Dubai.
4. Check Out Old Dubai's Historic Museums
Visiting the museums in old Dubai is the best way to understand what Dubai was before the oil boom.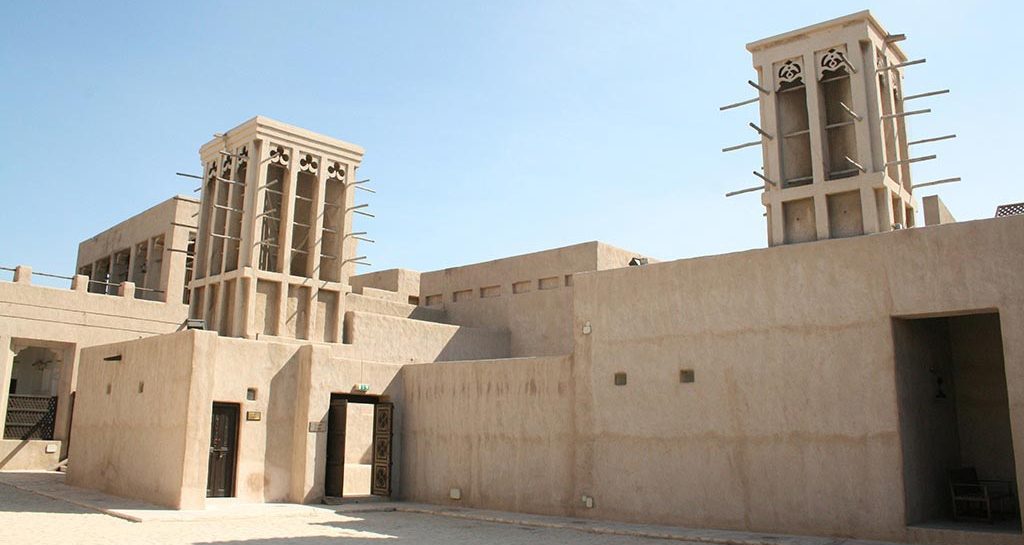 1. Sheikh Saeed Al Maktoum's House: This is the residence of Sheikh Saeed, the current Dubai's ruler Sheikh Mohammed bin Rashid's grandfather, who lived in this house from 1912 to 1958. The house is located in the Al Shindagha area, directly facing the Dubai Creek. Today this house is a museum, with 9 wings, filled with photographs, important documents, authentic jewelry, coins, stamps and items that date back to Dubai's historic era.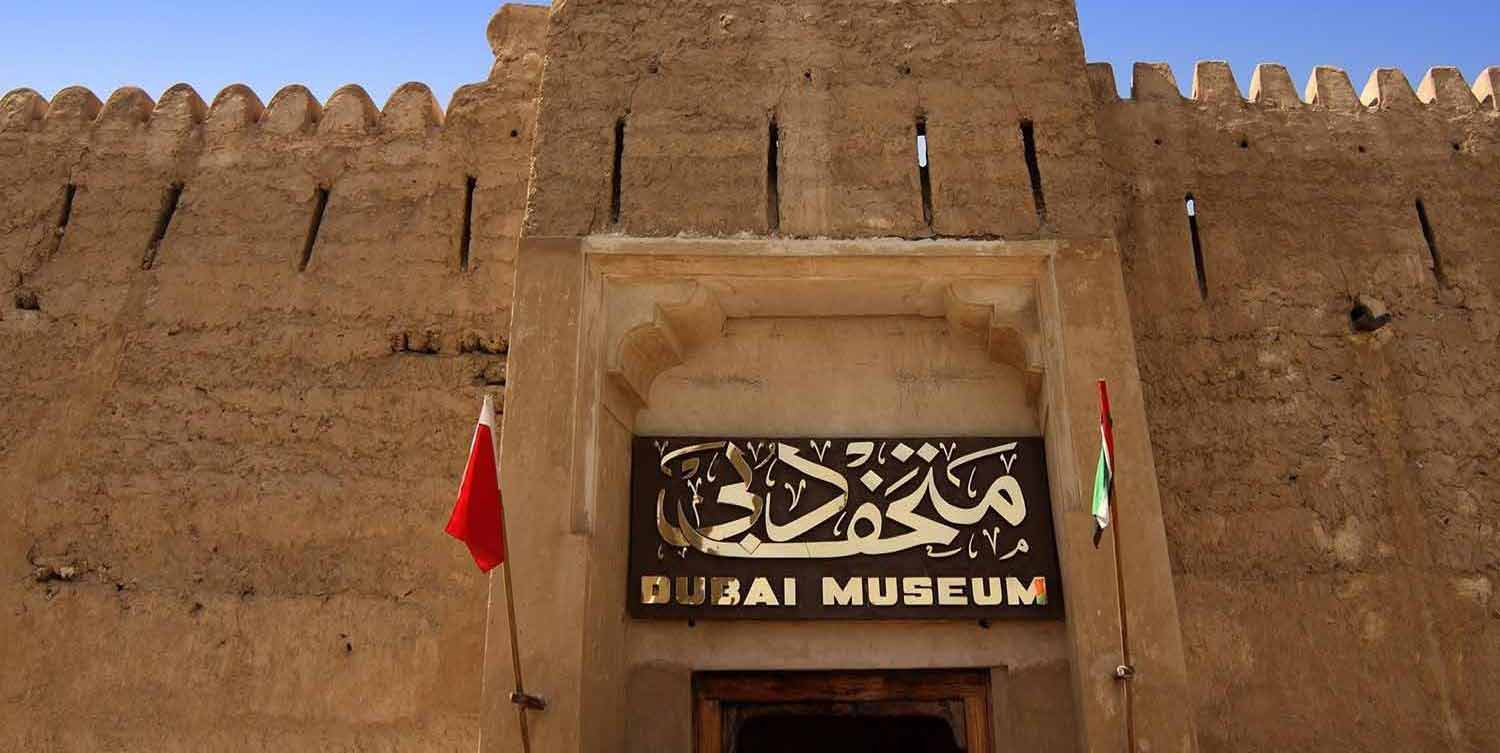 2. Dubai Museum: Check out the Dubai Museum which is located in Dubai's oldest building, the old Al Fahidi Fort. Here too, you'll get the chance to study Dubai's rich history through carefully preserved antiquities. You'll find old war artifacts, maps, photographs, clothes from previous centuries and much more here.
5. Enjoy Strolling Along The Charismatic Bastakiya Quarter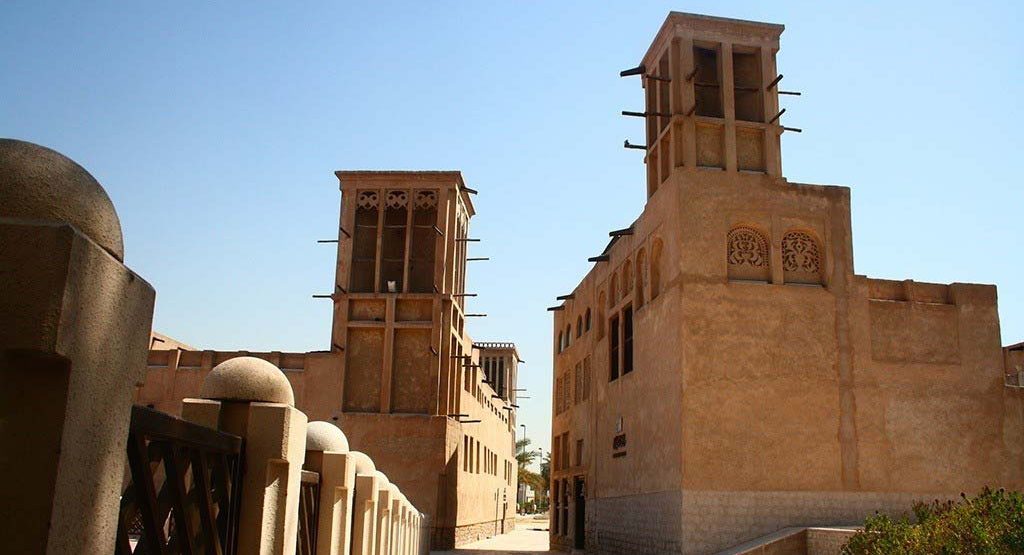 Along the bank of the Dubai Creek lies the charismatic and historic Bastakiya Quarter; it's part of Bur Dubai, filled with quaint alleyways, shops and homes built long ago. It is a carefully-preserved historical neighborhood, a place where once rich merchants lived. Check out the beautifully-preserved traditional Arabian homes with their wind catchers (barjeels as they're called in Arabic). Be sure to visit some of the old cafes in this quarter to taste some homemade shawarma rolls and the hot, thick and sweet Arabian coffee. There are art galleries and several other aspects of interest in the Bastakiya Quarter. Best to explore this quaint historic neighborhood on foot.
Conclusion
When you've seen all you want of the glamorous Dubai, you'll enjoy visiting old Dubai even more. Old Dubai, with its historic ambience and old-world markets and culture offers such juxtaposition to the luxury of Dubai that you'll wonder if you're actually in the same city anymore. The thing is, old Dubai blends beautifully with modern Dubai – you don't feel the difference jarring at all. So stop scratching your head and enjoy the atmospheric feel of old Dubai, with its loud haggling, Arabian hospitality, and gold and spices galore. It's just one of those unique places that cannot be described adequately. You just have to be there and know the place for yourself to understand just how precious this old part of Dubai is.