With its futuristic vibes, Dubai attracts travellers from all over the globe. The emirate is by far the most sophisticated place in the UAE, and its neighbouring emirates have a long way to go before they are able to match its status. It is always interesting to wonder what Dubai was like before it became a global city. You can find an authentic representation of that by visiting the Al Fahidi Historical Neighbourhood and Dubai Museum in Old Dubai. Al Fahidi fort and Dubai Museum is a historical monument of Dubai and provide the best insight into the emirate's olden days when it was simply a desert settlement. Check out this short guide about Al Fahidi Museum and what it has to offer visitors to Dubai.
Discover the oldest structure in Dubai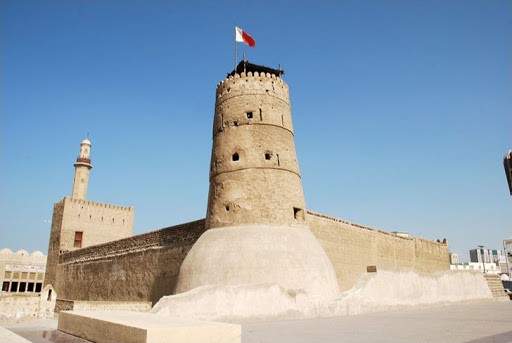 Image Credit : https://www.dubaict.com/
Dubai Museum Al Fahidi Fort is one of the most famous monuments in Dubai. A square-shaped fort with three towers, the Al Fahidi Fort is built near the edge of the city in the old quarters of Dubai. A portion of the fort has been transformed into the Dubai Museum in order to house Dubai's precious remnants from its past. Built in the 1700s, the Al Fahidi Fort served as a defensive fortress, a place to store weapons, and a prison. Later, the fort was renovated as the Dubai Museum to preserve Dubai's Bedouin heritage in an extensive museum collection to continuously remind visitors of its splendour. Dubai Museum, the oldest building in Dubai, was opened in 1971 as an introduction to the city's past before oil was discovered and Dubai started to become a global metropolis. Dubai Museum takes you back in time to when Dubai was a small settlement trying to survive the harsh desert climate. To preserve the traditional lifestyle of Dubai during the Bedouin era, the exhibits were kept in their natural form as much as possible. The museum portrays a period when Dubai was a small fishing and trading settlement and is a stark contrast to modern-day Dubai.
How to reach Al Fahidi Fort
Al Fahidi Fort is located at the southern end of Dubai Creek, opposite the Grand Mosque in Bur Dubai. It is located in the Al Fahidi Historical Neighbourhood and is just 5 minutes' away from Al Shindagha Museum, Dubai. You can conveniently reach Dubai Museum by taking the Dubai green metro line by alighting at Al Fahidi Metro Station or Ghubaiba Metro Station. From there, the Dubai museum is just a 10 minutes walk away. Likewise, you can also take a bus or taxi to reach Al Fahidi fort from anywhere in Dubai. By road, it would take approximately 20 minutes from Dubai Downtown, 12 minutes from Dubai International Airport, and 30 minutes from Palm Jumeirah and Dubai Marina.
Things to see and do at Dubai Museum
The architecture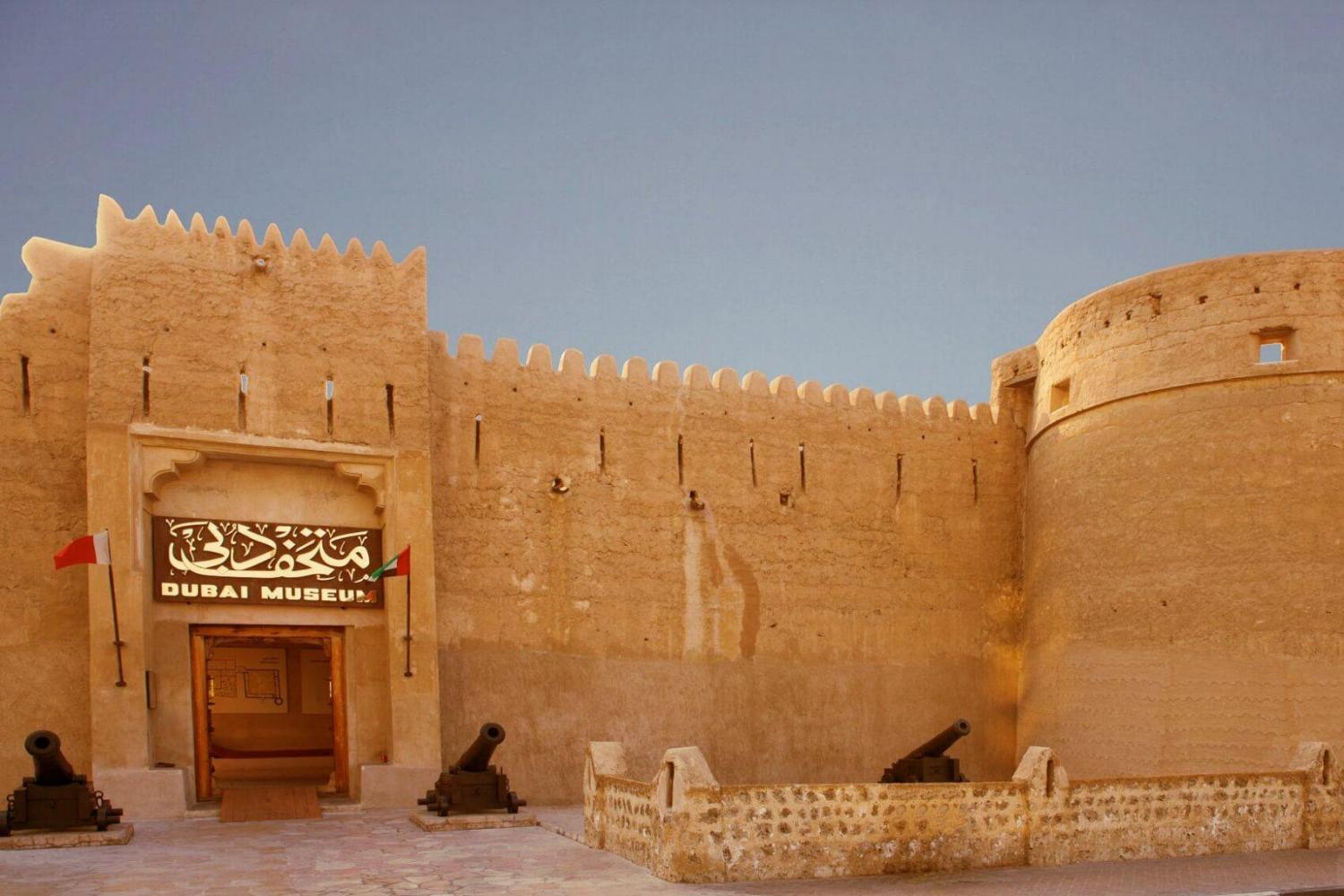 Image Credit: https://arabiahorizons.com/
The Al Fahidi Fort stands out impressively from Dubai's gleaming skyline laden with skyscrapers. The fort erected decades ago is constructed from materials harvested from the desert and is still considered a triumph against the ravages of time. With their earth-toned finishes and subtle designs, the structures are soothing visuals for the eyes that have been well adapted to Dubai's glass and metal constructions.
Traditional boats and weapons
In the courtyards of the Al Fahidi Fort, you will find a collection of artillery pieces and canons. You will also find grand wooden boats – Arabian dhows that navigated the creek in years gone by.
Ancient Souks
Located within the Dubai Museum is a section that presents traditional bazaars from years gone by. The section has displays of bazaars selling Arabian merchandise and the way of trading during the bygone era of Dubai.
Arish and Majlis
Furthermore, the museum offers a glimpse into how traditional houses were constructed, using simple materials that were available at the time, when concrete and steel weren't yet discovered. The Arish houses built with wind towers and Majlis – a common sitting place give a peek inside a traditional Emirati home of the bygone era.
Galleries and Exhibits
Inside the museum, you will find various sections exhibiting vessels, cutlery, pottery, coins, tools, and textiles used in the Bedouin era. There are also photographs and life-size dioramas created to showcase the way of life of locals living in the desert in Dubai years back. Through these galleries, you grow to appreciate the notion that Dubai was once so simple and it has come a long way to place itself on the world map as one of the most modern cities of the modern world.
Al Fahidi Historical District Dubai
Dubai Museum is located near Al Fahidi Historical Neighborhood which is another great place to get a sense of Dubai's history and simple lifestyle. This district of Dubai comprises of some of the best hidden gems of Dubai such as quaint courtyard cafes and aesthetically pleasing art galleries. Visit one as you stroll around and relax in charming cafes to sip warm Arabic coffee.
Timings
Dubai Museum operates from 8.30 am to 8.30 pm from Saturday to Thursday and 2.30 pm to 8.30 pm on Friday. The timings are inclined to changes during public holidays and the holy month of Ramadan.
Tickets
Entry to Al Fahidi fort is just AED 3 per person and AED 1 for children under the age of 6. The Al Fahidi Fort is one of the best things to do in Old Dubai if you are looking for a historical tourist experience at a budget-friendly price as they can be visited with just a nominal fee.