The United Arab Emirates (UAE), a destination that boasts luxury and extravagance, leisure, and entertainment, has been a hub for many tourists and the choice of commuters for a stopover or a layover. Airports in the UAE are very well connected to all the countries of the world, generally lying within eight hours of two third of the countries around the world. Dubai is the most travelled destination in the UAE, where millions of people throng here to experience the marvel of this beautiful city with attractions that are suitable for people of all ages. There are two international airports in Dubai, the Dubai International Airport and the Dubai World Central or Al Maktoum International Airport. They play a pivotal role in improving the economy of the country. Here is a list of all the international airports in UAE.
1) Dubai International Airport (DXB)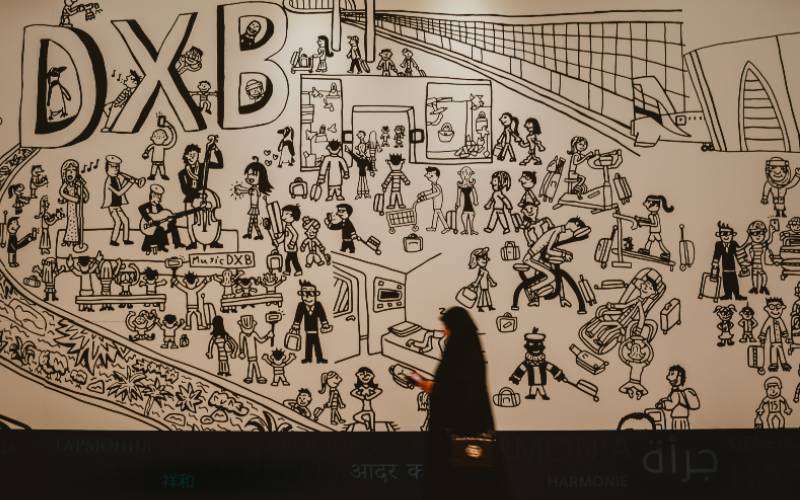 Dubai International Airport (DXB), which opened in 1960, is the third busiest airport in the world. It consists of three terminals and is home to the largest airline in the UAE, Emirates. All the terminals are well connected via shuttle buses. The new extension, Concourse D, has allowed sixty international airlines to operate. The airport, located 5 km from Dubai's city center, is easily accessible from any part of Dubai via taxi or metro. This airport is synonymous with luxury, offering passengers great opportunities for retail therapy, dining, cafes, and lounges to unwind and relax before boarding their flights. The beautiful Zen Garden in terminal 3 is an attraction for people. With Dubai International Airport's strategic position as a connecting hub for all major airlines, it is also a popular transit hub for passengers holding Dubai transit visa.
2) Sharjah International Airport (SHJ)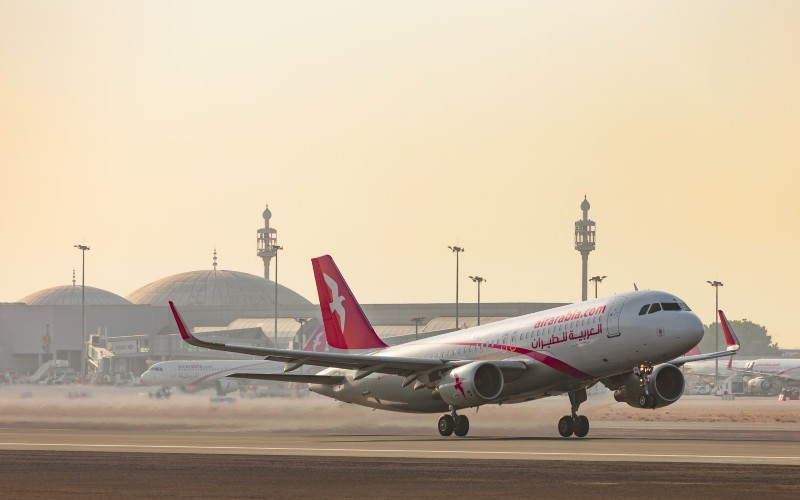 Sharjah International Airport, located 13 km from the city of Sharjah and spread over an area of 1,25,000 square meters, is the third largest airport in the Middle East. It opened for public use in 1976. This airport, equipped with a single terminal, has the largest runway in the region, measuring 4060 meters. It houses a mosque and has facilities like prayer rooms, banking services, and currency exchange centers. There are facilities like baby care rooms and lounges too. The duty-free shops in the airport are an excellent place to buy your favorite products at attractive prices.
3) Abu Dhabi International Airport (AUH)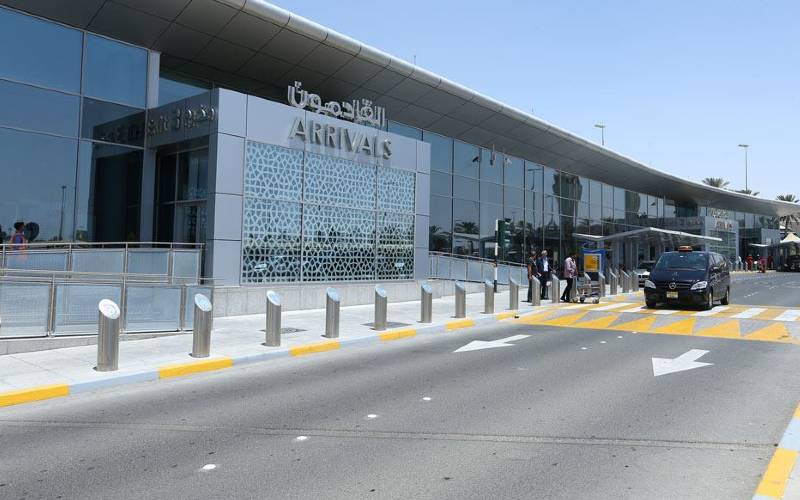 The Abu Dhabi International Airport is located about 30 km downtown in Abu Dhabi, the capital of UAE. It is the second-largest airport in the UAE and currently serves as a base for more than thirty airlines flying to more than a hundred destinations in 50 countries. This airport, inaugurated in 1982, is spread over 8500 acres and has three terminals and two parallel runways. Terminal 3, the latest addition, offers passengers world-class facilities like duty-free shopping, food and beverage outlets, and bus facilities. You can use your bank credit cards to get airport lounge access to freshen up and relax for your journey ahead.
4) Al Maktoum Internal Airport or Dubai World Central (DWC)
Al Maktoum International Airport, also called Dubai World Central, located 37 km southwest of Dubai, opened for public use on 27th June 2010, with only one runway and cargo flight. Previously called the Jebel Ali International Airport or Dubai World Central International Airport, the airport has got its present name after the former ruler of Dubai, Sheikh Maktoum bin Rashid Al Maktoum. Many expansion plans are in progress, with an expected completion date in 2027, which include 6 runways, 3 passenger terminals, multiple concourses, hotels, shopping malls, royal and executive jet centers, and many more.
5) Al Ain International Airport (AAN)
Al Ain International Airport is Abu Dhabi's second international airport, operating since 31st March 1994. The airport is a home base for military and civilian pilot training located 18 km northwest of Al Ain. The airport has 1 terminal, 4 gates, a 4000 meters runway and a parallel 4000 m taxiway, which can be used as a runway if required. Al Ain is the location of UAE's first aerospace cluster, Nibras Al Ain Aerospace Park, which will serve as a catalyst for economic growth, and in turn, generate income.
6) Ras Al Khaimah International Airport (RKT)
The Ras Al Khaimah International airport lies 20 km south of the city center. This airport was inaugurated by the ruler Sheikh Saqr bin Mohammad Al Qasimi in 1976. The airport went through an expansion program in April 2007. The public transport infrastructure, passenger terminal building, and cargo terminal were upgraded and made hospitable for the commuters. This airport has two terminal buildings and operates cargo services, aircraft maintenance facilities, and aviation training facilities. It is a hub of Air Arabia, having flights to destinations like Egypt, Saudi Arabia, Pakistan, and Bangladesh.
7) Fujairah International Airport (FJR)
Fujairah International Airport is located 1.9 km south of Fujairah on the south coast. It opened for public use in 1987. In recent years, the airport has upgraded with newer facilities, introduced for the people to improve trade and tourism in the region. The expansion program includes the expansion of the existing runway from 45 m to 60 m. The Fujairah International Airport has spacious lounges for relaxation, duty-free shops, gift shops, restaurants, and snack bars. The Pilot Cafe is an excellent place to pass your time while waiting for the flights.
The UAE General Civil Aviation Authority takes care of all the issues related to airports in the UAE. With an extensive network of airports in the UAE, travelling to UAE, the jewel of the Middle East, has become a lot easier. All the airports mentioned above have magnificent architecture, services, facilities, and performance. Apply for your Dubai tourist visa and plan a trip to Dubai or a stopover for a wonderful and memorable experience in this jewel of the Middle East.