Dubai is known to be one of the busiest airports in the world, mostly because people arrive at this airport to catch a connecting flight to another country while on an international trip. If you are a frequent traveller and you find yourself in the Middle East, chances are you will occasionally make a stop at Dubai airport – one of the best international airports in UAE.  While the Dubai airport is an interesting place, wouldn't it be great if you could visit the city while transiting through the airport? Yes, it is possible if you have a Dubai transit visa. Here is all the information you need to know about applying and receiving a transit visa that will give you the chance to visit the Emirate of Dubai for a short period of time.
We have all the important information that you need to know about Dubai transit visa.
1. What is Dubai Transit Visa?
Dubai transit visa are of two types. They are issued for a duration of 48 hours or 96 hours.  You can stay and do sightseeing in Dubai, but only for 48 hours or 96 hours based on your visa type. You have to make sure to return to the airport within this time period. If you belong to a country that does not need a visa to visit Dubai or are eligible for visa on arrival, you do not have to apply for a transit visa. Citizens of some of the most powerful passports in the world are granted visa exemption or visa on arrival benefits. However, citizens of all other countries need to apply for one if they wish to visit the city while transiting through Dubai airport.
2. How to Apply for Dubai Transit Visa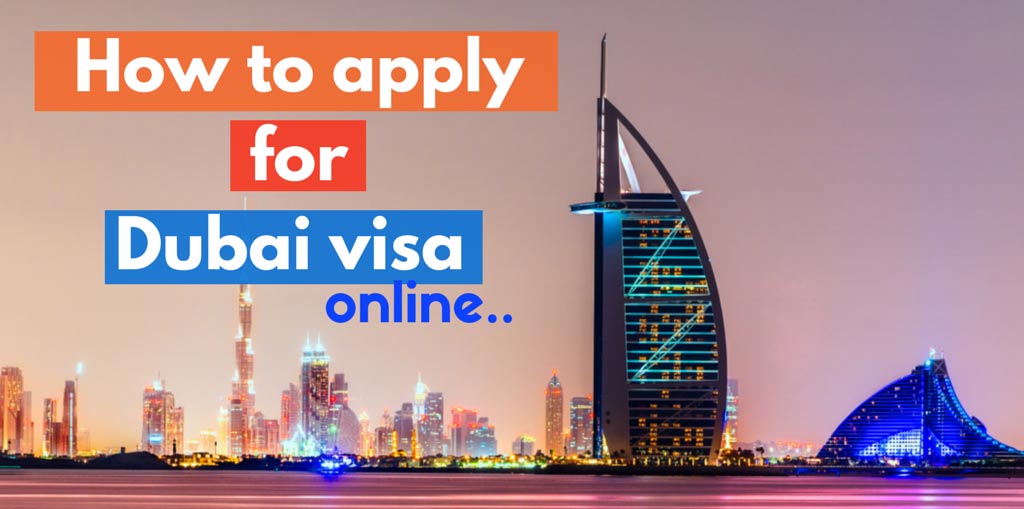 There are four ways of applying for Dubai transit visa. We will look into each one of them, so you can pick the best as per your needs and requirements.
Airline: One of the easiest ways of getting a 48 hours or 96 hour transit visa is through the airline you are flying with. Typically, if you book a stopover with your airline, they will take care of everything, right from the visa to the accommodation and even the sightseeing tour. If you prefer this option, you need to contact your airline to know more about it.
Travel Agent: If you already have a travel agent for your holiday planning, it would be best to approach them for your transit visa to Dubai. In this case, you would have to produce hotel booking proof as well as confirmed onward journey ticket.
Airport: If you think of visiting Dubai at the last minute, because your flight was delayed and you suddenly have time to spare, you can apply for a transit visa at the airport itself. However, this is the least preferred option as the approval of visa depends on the Dubai immigration department. Your visa application may be approved or rejected, with or without stating any reasons. As there is no guarantee, it would be best to apply for this visa before you arrive at the Dubai airport. However, you can surely try, if it is a last minute decision.
Hotel: You can also apply for a transit visa Dubai through a hotel in the city. However, you would have to book a room with them. This service is usually given only to customers.
3. Prerequisites for Dubai Transit Visa
There are some conditions that you have to fulfil to be eligible to receive the Dubai transit visa. Here are a few of them:
• You should have a minimum 8 hours of transit in Dubai
• Hotel reservation may be required
• If you are a woman under the age of 30 and travelling alone, it is unlikely to receive a Dubai transit visa.
• Dubai transit visa would not be issued to citizens of Somalia, Yemen, Afghanistan, Niger and Iraq.
4. Documents for Applying for Dubai Transit Visa
Applying for a Dubai transit visa is simple. The Dubai visa document requirements and process are not too elaborate while applying for Dubai transit visa, there are a few things you need to submit.
Passport: Copies of the first and last pages of your passport have to be submitted. Also, make sure that your passport has at least 6 months validity from the date of travelling.
Photograph: You need to submit a passport size photograph against a white background. It is important to ensure that the photograph is clear and does not have any shadows. Avoid wearing sunglasses or even spectacles. All features of the face should be clearly seen.
Air Ticket: You have to provide a confirmed air ticket to a third country. You would not get a transit visa if you produce a return ticket to the place you are flying from in the first place. For instance, your journey should be from India-Dubai-London.
Apart from this, you would have to pay a visa fee of AED 200. Once the application is submitted, you would receive the transit visa within a week or two and 2-3 days in case of urgent applications.
An important thing to know about the transit visa Dubai is that it cannot be renewed, nor can it be extended. So, if you want to stay for a longer time, you need to apply for a tourist visa of 30 days or more. On the other hand, the transit visa is convenient even if you have a really short time in Dubai. As the airport is located in the centre of the city, you can easily drive to the important tourist centres of the place, even for a quick sightseeing tour. The approval of a transit visa for Dubai will also take at least four to five working days. For those searching for a swift way to get a visa, try applying for an Express Dubai visa where you will get urgent Dubai visa in 1 day. The transit visa cannot be extended after this short visit to Dubai, so in case you decide to extend your visit, it will not be possible to do so. However, Dubai is among the countries with the best tourist visa policies which you can check out and apply for to spend more time in Dubai.