Most people traveling to Dubai or UAE have a doubt whether they should get travel insurance for their visit here. Well, the answer is simply no. As of now, it's not mandatory to obtain travel insurance for Dubai tourist visa, although the Dubai Health Authority (DHA) is all in plans to implement a mandatory health insurance for Dubai visitors by the end of 2019.
You may be now relieved knowing that you needn't have to shell out any additional amount for your Dubai visit at least for the time being. However, our strong recommendation is to not overlook the importance of having travel insurance. The UAE may be a safe and crime-free destination, but we still insist you to secure a proper travel insurance policy for your Dubai travel. Whether you're going to have a short or long term stay in Dubai, this would help you to tackle any unforeseen events or emergencies as part of your travel with much ease.
Still not convinced? Before you skip it as an insignificant expense, we recommend you to go through this guide which details about the importance of travel insurance for Dubai visitors.
1. WHAT IS TRAVEL INSURANCE FOR DUBAI OR UAE ?
As indicative of its name, the travel insurance is a category of insurance policy which is exclusively designed for those who are planning for a domestic or international travel. Depending on the package you choose, your travel insurance plan offers coverage for the travel related issues which include (but not limited to) cancellation or interruption of trip, emergency medical requirements, baggage loss, damage of property (such as rental vehicle or equipment), and accidental death. Some travel insurance plans may also provide additional benefits like cash transfer, concierge services, rental car coverage etc.
2. UNDERSTAND THE REAL ADVANTAGES OF TRAVEL INSURANCE FOR DUBAI

If you think that travel insurance is just for long or expensive travel, read on to know what really make travel insurance a vital necessity for all kinds of travel.
Imagine your trip got cancelled or delayed or you have to face any unexpected travel disruption! Honestly, we don't want this to happen with you. On the other hand, we just want to alert you about this unforeseen situation and all mishaps that come along with it. You may be refunded partly but in the worst circumstances you may lose your entire money spent on planning your dream vacation. But with an adequate travel policy in place, you'll be covered for any or all interruptions with regards to your travel, from the unexpected cancellation or termination of trips to the loss or theft of your luggage, cash, important documents, and personal belongings while on travel.
Medical Expenses & Hefty Evacuation: There is nothing as disastrous as getting your short Dubai visit extended due to an accident, injury or some major illnesses. While Dubai boasts of one of the world's most advanced healthcare systems, the emergency medical attention may set you back a whopping amount as medical bill. Needless to say, this amount will be manifold times higher if your condition entails an evacuation as well. Foreseeing the above circumstances, it's always good to have an all-inclusive travel insurance plan which will not only minimize the overall travel risks to a larger extent but also save you from paying the entire medical bill out of your pocket.
Finally, Return Safe to a Safe Home: Besides allowing you to travel absolutely tension-free, some travel insurance policies even assure you of the safety of your home during your travel, as they offer Home Care Plans with coverage for such unfortunate incidents as burglary.
3. MAIN THINGS TO CONSIDER FOR TRAVEL INSURANCE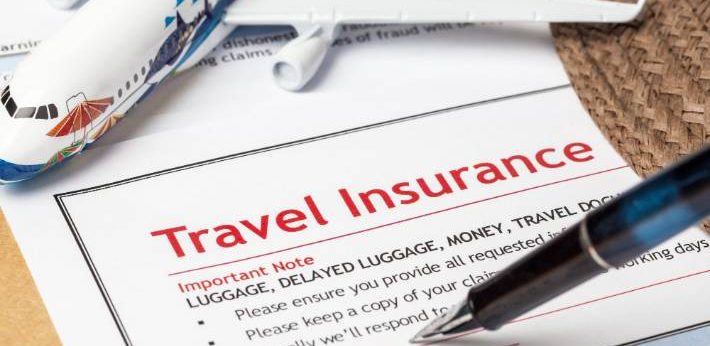 In order to choose an ideal policy, it is vital to analyze all your travel aspects, such as the duration of your Dubai stay, activities you're planning to engage in, whether you're traveling solo or with your family etc.
With a lot of service providers offering cheap travel insurance, it's always advisable to opt for a reputable company with excellent track record.
Before zeroing in on your desired plan, it's imperative to review the extent of its coverage and premium amount, along with its inclusions and exclusions.
Make sure that your chosen plan offers coverage for medical bills, trip cancellation, and loss of expensive gear or documents such as passport, among other probable travel disruptions.
If you're an adventurist or an outdoor enthusiast, check whether your insurance policy involves coverage for your interested extreme activities, maybe skydiving, parasailing, skateboarding etc.
As you're now all aware of the potential benefits of obtaining a travel insurance policy, be sure to include it in your pre-travel preparation list. If you need any assistance for your Dubai visa with Travel insurance, our experts at Only Dubai Visa are just a click or a call away. Whether you're looking for travel insurance for Dubai from India or any other destination, we'll do everything within our capacity to guarantee you an absolutely safe and stress-free travel to the UAE.