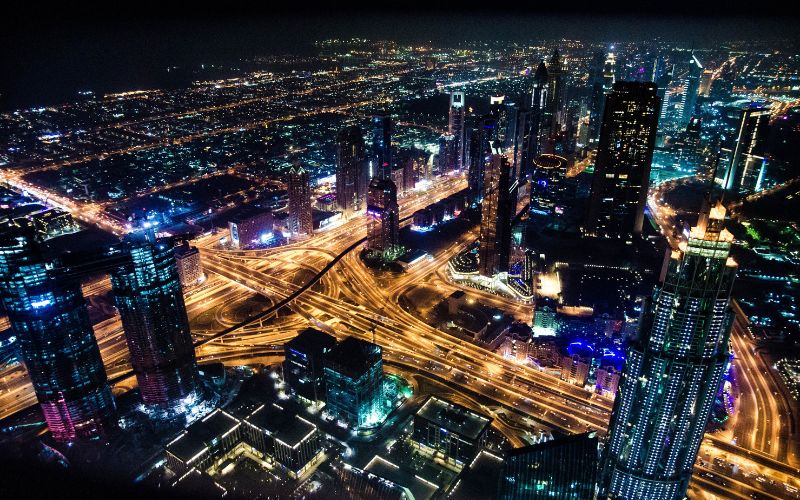 Dubai is an enticing destination renowned for its glamour, glitz, culture, food, and architectural marvels. It is no wonder that travelers and tourists in Dubai extend their holiday or temporary residences for numerous reasons. The cutting-edge infrastructure and impressive skyline provide a modern urban environment. The city has numerous state-of-the-art amenities, from opulent accommodations to high-end dining and shopping experiences.
If you intend to explore the city's spectacular attractions for an extended period or temporarily relocate for work or any other reasons, obtaining a Dubai visa extension or a Dubai visa for the long term is pivotal. We have listed the details of Dubai visas designed for temporary residences and extended holidays.
Types of Dubai Visa for Long-Term Stay
Visit Visa
This is a popular choice among individuals who intend to enjoy an extended holiday in Dubai. It permits them to stay for a longer duration as compared to regular Dubai tourist visas. Depending on visit visa category, you can stay in Dubai for up to 90 days or 180 days. This visa type is viable for tourists who wish to browse through Dubai's landmarks at a leisurely pace or have family or friends residing in Dubai.
Multiple-Entry Visa
This visa category is issued to individuals who visit Dubai frequently for extended periods within a specific timeframe that ranges from six months to one year. The maximum timeline for each entry ranges from 30 to 90 days. This visa type is ideal for individuals who travel to Dubai frequently for business, leisure, or family visits.
Student Visa
All students enrolled in Dubai's educational universities or institutions can apply for a student visa. This visa category entitles them to study and reside in Dubai for their academic program or research. You should validate your student visa application with the enrolment or invitation letter from the university or institute, clearly indicating your name and details and confirming your enrolment.
Employment Visa
This visa category applies to individuals who intend to work in Dubai temporarily. This visa category is sponsored by the employing company in Dubai. It permits them to legally work and reside in the city under their employment contract. There are various steps in obtaining your employment visa, including a job offer letter, background and qualifications verification, and multiple medical tests. The sponsoring company is responsible for initiating and completing the visa application process here.
Investor Visa
This visa category is issued to individuals who invest in businesses or properties in Dubai. This can also be termed a Dubai business visa if the individual opens his/ her business in Dubai. There are criteria set by the government, such as minimum investment amount that permits them to reside and stay in Dubai for a specific period to carry out their business. Top of Form
Retirement Visa
The Dubai government has recently introduced a retirement visa program that allows retired professionals to reside in the city. The eligibility criteria can vary, but the visa offers a great opportunity for individuals to enjoy Dubai's glitzy and glamorous lifestyle, modern amenities, and facilities that are part of a long-term visa.
Documents Required for Dubai Visa
Some of the common documents required to meet the criteria for a long-term Dubai visa are:
Passport
A passport with validity for six months from the date of the trip and two blank pages for a visa stamp is mandatory for long-term Dubai visas.
Visa application form
Complete the appropriate visa application form with accurate and legible information. You can get this application from the UAE embassy or consulate or even submit the same online, depending on your visa category and nationality.
Photographs
Submit two recent passport-sized photographs that meet the outlined specifications stated by the UAE authorities. The photographs should have been captured recently in the last three months.
Financial funds
You should be able to validate sufficient financial funds to cover your stay and basic expenses in Dubai. This could be validated through your recent bank statements, salary slips, and other supporting financial documents.
Confirmed accommodation
You must furnish proof of accommodation, such as a rental agreement or a confirmed hotel reservation.
Medical checkup
A medical checkup is required to ensure you meet the health requirements outlined by the Dubai authorities.
Benefits of Dubai Visas for a Long-Term stay
Extended exploration
The long-term Dubai visa lets you explore the city at your convenience in a more relaxed way. You can look to immerse yourself in the vibrant culture, browse through the fabulous attractions, and truly experience the diverse offerings of Dubai.
Flexibility
Dubai long-term visas offer greater flexibility in planning your itinerary and managing your time efficiently. Make the most of your stay by engaging in several activities like pursuing hobbies or even taking up short-term courses or internships.
Business opportunities
A Dubai business visa entitles you to explore various thriving and booming industries or sectors, several networking opportunities, explore diverse career options, and establish a good connection within the local business community.
Family reunions
Reunite with your family members who are residing in Dubai, irrespective of whether it is holidays, celebrations, festivals, and other occasions, or simply spending quality time together. The Dubai long-term visa simplifies the process of planning and executing extended family visits.
Access to services
You can easily get access to essential services such as education, healthcare, and banking. This is extremely beneficial for temporarily relocating for work or study.
Conclusion –
Getting a long-term Dubai visa is quintessential before planning an extended holiday or a temporary residence in Dubai. Whether you opt for a visit visa, multiple entry visa, student visa, investor or business visa, retirement visa, or employment visa, each visa category has its requirements and benefits outlined. Assess your purpose and duration of the stay and gather all supporting documents that can validate and strengthen your visa application, along with complying with the application process guidelines for a smooth and hassle-free stay in Dubai. Consult with the UAE embassy or consulate for the updated travel guidelines and regulations for your visa and other forms of restrictions imposed on travel before applying for a long-term visa.