If you are planning a Dubai holiday, you need to carefully consider various parameters like visa requirements. As an international citizen, you must be aware of the right type of Dubai visa and their respective requirements for entering Dubai. The two most common forms of Dubai visa issued to tourists and visitors are the Dubai visa and the visa on Arrival. We have listed the key highlights that will enlighten you to explore each option's features, drawbacks, and advantages, allowing you to determine the right visa for your Dubai travel.
Best Time to Visit Dubai for an Enjoyable Vacation
The winter season between November and March experiences mild and pleasant weather, with temperatures hovering around 20oC-25oC. It makes it comfortable to explore outdoor activities, indulge in many attractions, and discover amazing aspects of the vibrant culture, making it the best time to visit Dubai. This period also coincides with the festive season in Dubai, with grand festivals like the Dubai Food Festival and the Dubai Shopping Festival scheduled. Add the Christmas and New Year celebrations, and it becomes a gala time to explore the fabulous and vibrant city. Expect peak crowds and rates during this period. If you are on a budget, the shoulder spring seasons of April and May and the autumn season between September and October will give you some affordable options and indulgences. 
DUBAI VISA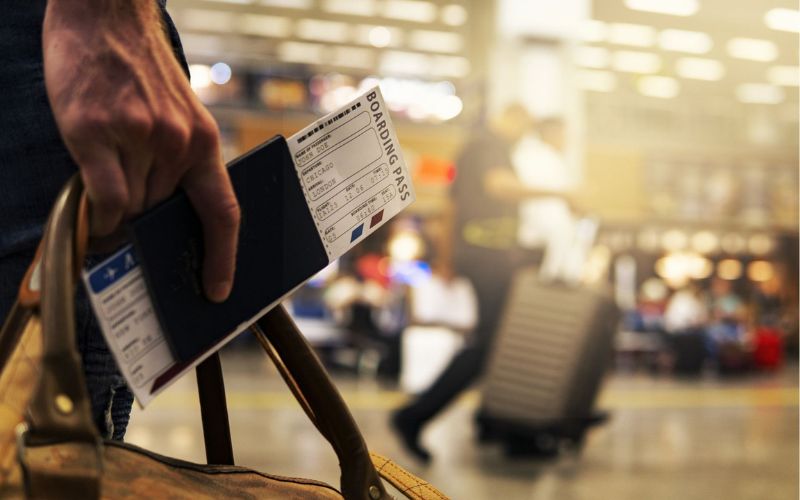 A Dubai visa is a pre-approved travel document permitting you to enter Dubai for a specific duration and purpose, like tourism, leisure, business, or visiting family or friends. The distinct types of Dubai visas available are tourist, business, transit, and employment. The Dubai visa application form is usually submitted at the nearest UAE embassy or consulate in your residing country or through a reliable and trustworthy travel partner, depending on your citizenship status. Following are some key points that you should consider about Dubai visas:
Application Process
You should submit the necessary supporting documents along with your visa application form to initiate the processing of your Dubai visa. Some essential supporting documents include your original passport, passport-size photographs, proof of financial funds, proof of confirmed air tickets, proof of accommodation, and medical insurance. The application process can be completed online or through an authorized agent, depending on your country of residence.
Processing Time for a Dubai Visa
The duration of processing largely depends on the visa category you have applied for and the backlog at the embassy or consulate. We always recommend applying for a Dubai visa in advance to allow sufficient time for visa processing. Tourist visas are generally processed in a few working days, while other visa categories may take longer.
Duration of Stay
The duration of your stay on your approved Dubai visa depends on the visa category you have applied for. The validity of a Dubai tourist visa is thirty days, with a further extension for another thirty days. Business visas, transit visas, and employment visas have different durations based on the purpose of the visit to Dubai.
Flexibility 
The Dubai visa offers much more flexibility in terms of planning your trip. You can arrange your accommodation and plan your travel itinerary and indulgences, knowing that you have secured permission to enter Dubai.
VISA ON ARRIVAL
Depending on your nationality, it is another popular option that you can avail of while traveling to Dubai. This visa is issued upon arrival only at the airport or border control checkpoint in Dubai.
Eligibility
Visa on arrival is limited to nationals of certain countries who meet the outlined criteria and guidelines. The list of eligible countries is slightly dynamic and tends to change from time to time. You need to cross-check with the UAE embassy or consulate on the updated list for eligibility for visa on arrival.
Application process
As the visa on arrival is issued at the entry point in Dubai, you need to present your passport with minimum six-month validity from the departure date and pay the visa fees in the local currency or by credit card.
Duration of stay
You are entitled to shorter stays as compared to Dubai visas. In general, you may be granted a stay of up to 30 days that can be extended for an additional 30 days, depending on the purpose of your visit and your citizenship.
Limitations
Certain limitations apply to the visa on arrival as it may not be suitable for travelers looking for a longer stay or those with specific purposes such as business meetings, engagement, or employment.
Choose Between the Dubai Visa and the Visa on Arrival.
Depending on the travel requirement and the following parameters, you can choose between the Dubai visa and Visa on arrival:
Duration of Stay
If you intend to stay in Dubai for a brief period, less than two weeks, and your nationality is eligible for visa on arrival, this visa might be a viable option that will also be more convenient. However, a Dubai visit visa would be more viable if your stay is beyond two weeks and has a specific purpose, such as work or business.
Planning and Flexibility
Applying for a Dubai visa well in advance helps you secure your entry into Dubai, provided the Dubai immigration authorities clear you at the point of entry. In addition, securing a Dubai visa before your travel gives you peace of mind and helps you focus on comprehensively enjoying and making the most of your trip to Dubai.
Cost Involved
When deciding between a Dubai visa and a visa on arrival, consider the additional charges involved, such as processing, agency, and extension fees. Consider the overall cost of obtaining your visa while deciding which one to choose.
Visa Policy Updates and Guidelines
You should keep yourself updated with the latest guidelines and updates on the visa policies, eligibility criteria, and travel restrictions for Dubai. For updated information and guidelines, browse the UAE government, embassies, or consulate websites.
Conclusion –
Selecting between a Dubai visa and a visa on arrival is governed by multiple parameters, including your duration and purpose of stay, planning preferences, travel arrangements, and eligibility based on your citizenship. Assess all the factors and check for the pros and cons of each option to determine which is best suited to your travel requirements. Make an informed decision by updating yourself with the latest visa and travel guidelines for an enjoyable and hassle-free entry into the Dubai Emirate.