Dubai is an ideal destination for a family holiday as it has something to offer to every age group. But like any other city, it has some rules and laws which may be overwhelming for a first-time visitor. Here is a list of 18 tips that will come in handy so that you can enjoy a fantastic vacation in this beautiful destination.
Planning your maiden trip to Dubai? Here is a lineup of all the important tips and tricks that you must know.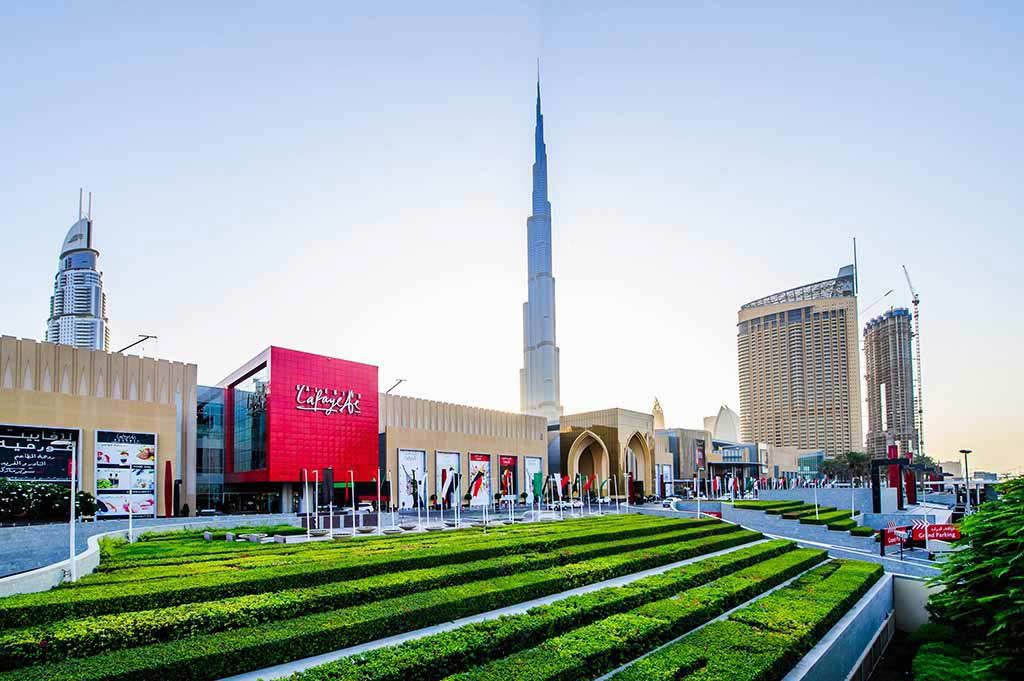 Best time to visit
Summer is exceptionally severe in Dubai and usually lasts from May to September. It is impossible to enjoy the place and any outdoor activity. The best time to travel to Dubai is between November to February, but keep in mind it is also the peak tourist season from December end to mid-February.
Book flights and hotels and everything else in advance
You can save a lot on your flight tickets and hotel prices if you book them well in advance. The rates increase as you are nearing your holiday. So do your research and make all your bookings well in advance. You can also book your tickets to all the attractions before time.
Currency and documents
Don't forget to carry all essential documents such as passport, Dubai visa, travel insurance, etc., with you. The local currency is dirhams (AED), and it is better to exchange cash in the city instead of the airport to get a better exchange rate. Please note that international debit and credit cards are widely accepted.
Social etiquette
Dubai places a lot of importance on its traditional values. It is important to follow social etiquette and refrain from showing public displays of affection, clicking pictures of locals without their permission, accepting or giving something with your left hand, etc.,
The weekend starts on Friday
Contrary to most parts of the world, the weekend in Dubai starts on a Friday instead of Saturday. The new work week begins on Sunday.
Dubai is safe
Is Dubai safe to travel for tourists? It's one of the questions that stresses out new visitors. The laws in Dubai are stringent, and hence the crime rate is meager. You don't have to worry about your valuables while traveling or visiting crowded places.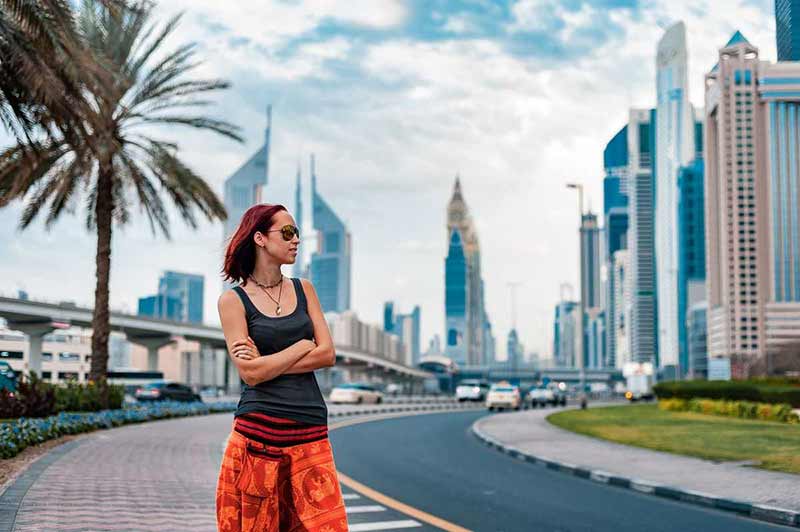 What to wear in Dubai?
Dubai does not have any strict dress code that you must follow. It is more modern and liberal than other Islamic countries. But the city still places a lot of importance on its values. So, it is always better to dress modestly, especially in public and religious places, and not show too much skin. Also, women have to cover their heads with a scarf while entering the mosques.
Know about medicines
Some substances are illegal in Dubai, and it is better to visit your doctor before the trip and get a prescription. Also, don't forget to carry it with you at all times.
Malls are not just shopping places.
Dubai malls are famous the world over. But you will be surprised that malls are not just for shopping but also consist of several entertainment options. An ice rink, aquarium, fountain, virtual reality park, indoor ski resort, etc., are some of the amazing things Dubai malls have.
Spas are exotic
Dubai has some of the most luxurious and extravagant spas. Pampering yourself and rejuvenating your senses with a relaxing body massage or foot scrub is the best way to indulge while on holiday.
Don't miss the desert safari
Dubai is well-known for its rich, red, Arabian sands. Book a desert safari and leave the chaos of the city behind. It gives you a perfect opportunity to indulge in desert activities and experience a slice of authentic Emirati life. You must not miss a desert safari in Dubai.
Dubai airport is massive
Dubai airport is one of the busiest and enormous in terms of size, and it will take you a while to reach from one end of the airport to another.
Should you tip?
Tipping culture does not exist in Dubai, and usually, people don't expect a tip for their services. But if you are happy with someone's service, for example – taxi drivers, supermarket baggers, and luggage carriers, you can always tip them.
Food is delicious
Dubai is a heaven for food lovers. You can find everything from yummy street food to fine dining restaurants and luxurious Michelin star restaurants. Apart from local delicacies, you can also savor lip-smacking cuisines from India, Bangladesh, Ethiopia, Pakistan, Afghanistan, Lebanon, and Iran.
Challenging to explore on foot
Most tourists love to explore a new destination on foot. However, Dubai experiences scorching heat for most months of the year, and walking can exhaust you. You may also feel unsafe while walking on the road with vehicles zooming past you at 100 km/hr. or plus speed.
Dubai's nightlife is vibrant
The best places to visit in Dubai at night are the most happening spots in the UAE to get a taste of the vibrant ,nightlife in this destination. Dubai boasts of an impressive nightlife, and most of the bars and nightclubs are open until almost 3 am. You need to be at least 21 years old to buy alcohol in clubs and bars. But in some places, people under 25 years of age are declined entry.
Dubai is more than high-rises
Dubai may be well-known for its skyscrapers, glitz, and glamour, but there is more to the city than that. The old areas of Dubai, such as Al Fahidi Historical Neighborhood, Dubai Creek, and the Souks, give you a fascinating glimpse of the city's past. It is the best place to soak in the rich culture and heritage of the region. The emirate also boasts of some of the best Instagram-worthy spots in UAE such as the Dubai Miracle Gardens, Palm Jumeirah, Ain Dubai, Dubai Garden Glow, Burj Khalifa to name a few.
Getting around
Hiring a taxi is one of the best ways to get around the city as they are metered and quite pocket-friendly. Metros are well-maintained and cost-effective and a great option if you are staying close to a metro station. Ride-sharing apps such as Careem and Uber are some other ways to commute within the city.