Visa is such a common word these days. But for the ones who haven't yet used it, visa and its formalities may seem to be quite complex. Relax! What you are going to read further will clear all your doubts.
A visa is an endorsement on a traveller's passport that testifies that the traveller is allowed to freely enter, stay and leave the country for a specified period of time in a foreign country.
Dubai is one destination everyone wants to travel no matter the country they belong to, and why not, the city is an entertainment hub and boasts of the best man-made wonders of the world. So, the question is do you need Dubai visa? Well, it depends on which country you are from.
Below is a complete guide about Dubai tourist visa and whether you need it.
1. Is it possible to enter Dubai without a Visa?
Most tourists are confused whether having a visa is mandatory for all countries. Visa is a mandatory document but only if the visiting country requires it. The requirement will depend on the nationality on the traveller. For example, I'm an Indian national; do I need a visa for Dubai? The answer is yes, because the visa regulations of Dubai clearly state that all citizens of India have to obtain a prior visa before entering the emirate of Dubai. But if a U.S. national plans to visit Dubai, he/she won't need prior visa as Dubai allows the U.S. national an entry to their city without any visa approval.
2. Countries that are allowed without a Visa in Dubai:
Just like there are visa-free countries for UAE residents, many citizens around the world have the privilege of entering the UAE without the need of a visa. For countries which are a part of the list of no prior visa arrangements necessary to visit UAE, those countries get their Visa at the UAE airports immigration counter. All you have to do is simply carry your passport and show it to the authorities at the time of immigration. The authorities will grant you a 30-day visa, free of charge. In case you want to extend your stay, pay an additional charge and you can extend your Visa for another 30 days.
Unlike the nationals of the countries excluded from the list, Gulf Co-operation Council GCC country nationals need not have to wait to re-apply for a multiple entry visa after expiration. They can leave and re-enter the country anytime they like.
The countries allowed for a free visa on arrival at the entry ports of UAE are: United Kingdom, United States, Germany, Italy, Netherlands, Luxembourg, France, Belgium, Switzerland, Sweden, Austria, Portugal, Denmark, Norway, Greece, Ireland, Iceland, Monaco, Spain, Finland, Andorra, Vatican, Liechtenstein, Marino, New Zealand, Australia,[*A guide on how to apply visa for Australian citizen] Brunei, Japan, Singapore, San Marino, South Korea, Malaysia, and holders of Hong Kong SAR passports.
The members of Arab Gulf Co-operation Council (AGCC) member states including Kuwait, Qatar, Bahrain, Saudi Arabia and Oman also do not require a prior visa approval before entering UAE. The residents who do not belong to GCC countries, but hold high professional status such as Accountants, Auditors, Doctors, Company Managers, Businessmen, Engineers, Pharmacists, employees working in the public sector companies along with their wives, families, and personal staff sponsored by them, are all eligible for a 30-day non-renewable visa at the time of arrival in the UAE.
3. Countries that are not allowed a visa on arrival:
Every country that excludes the list of the GCC and the AGCC needs to have a prior visa on arrival, no matter for whatever duration they arrive to the UAE. A prior approved visit Visa sponsored by any private sector, family, friends or relatives residing in UAE is a must. A copy of your immigration status and a valid passport, not expiring for the next 6 months at least, are the least documents you need to carry with you at the time of entering Dubai.
Documents required for application for travellers requiring Visa:
Passport copies (applicant and companions).
A letter specifying sponsor, either from the Foreign Affairs ministry or its diplomatic mission.
Specifying the VISA permission required (tourist, business, etc.).
VISA classification (short term, long term, multiple entries, complementary).
The passport should be valid for at least 6 months.
A clear passport photo, preferably a scanned passport instead of scanning the copy.
4. Eligibility Criteria for travellers to obtain a visa for Dubai:
From the list below, even if any one of the following is satisfied, the traveller becomes eligible to travel to Dubai or anywhere in the UAE:
Applicants having a travel record of UAE or other countries like USA, UK, Schengen countries, European Union, Australia, New Zealand, Russia, Canada, Switzerland and Japan, at least once in the last 5 years.
Applicants not qualifying for the travel record criteria have to submit their financial records i.e. last 2 Years IT returns with a minimum gross income exceeding INR 2 lakh Per annum, coming from business, profession or employment.
Invitation from immediate family member residing in UAE on family status. Spouse and children below the age of 21 years and/or parents above the age of 60 years can be invited by the UAE residents.
• Newly Married Couple travelling immediately after their wedding require to submit an NOC from both set of parents along with photo ID proof, a photograph of their marriage as well as their wedding card.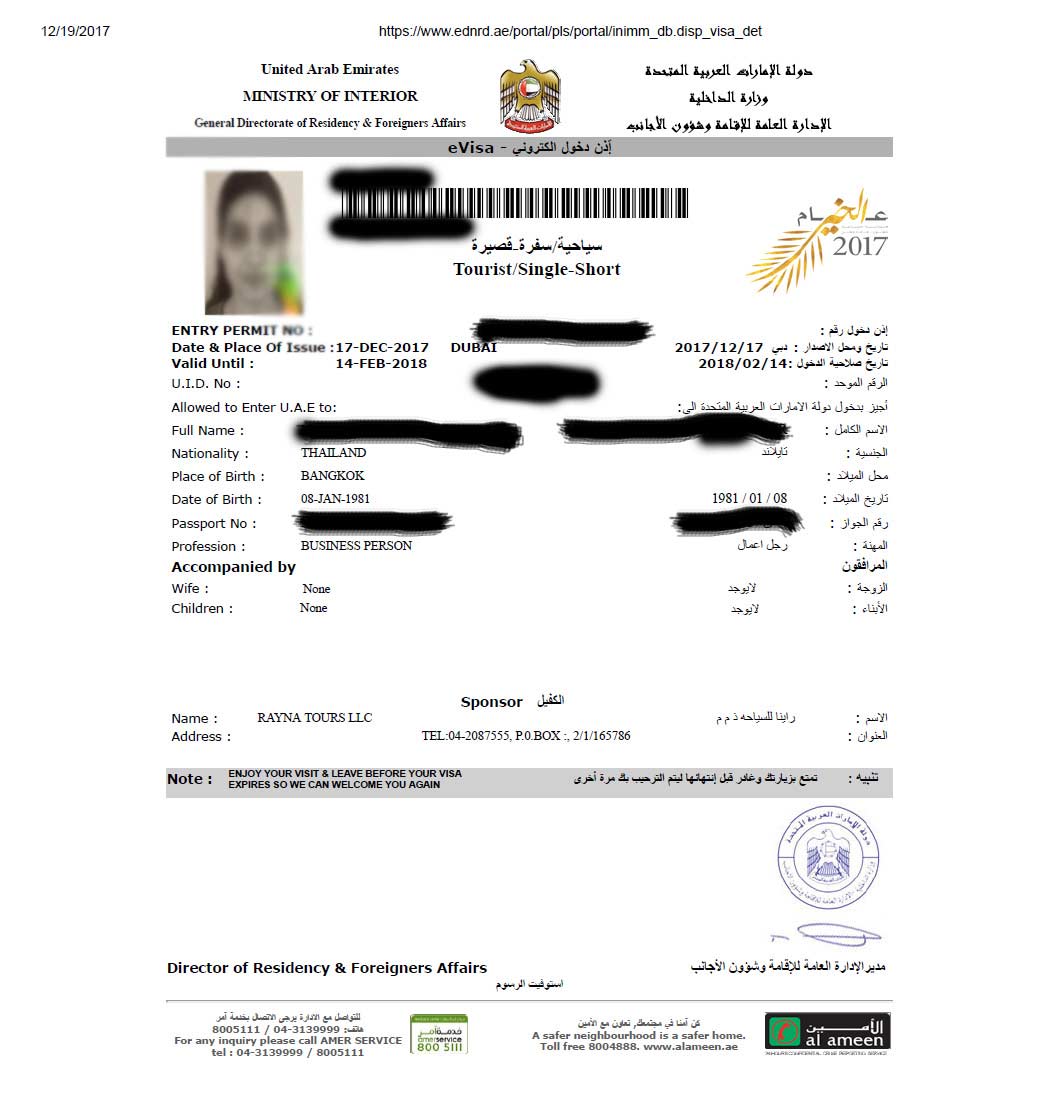 5. Do You Need a Dubai Transit Visa?
Dubai airport is one of the busiest in the world. Many people have to go to Dubai or other UAE airports to catch their connecting flight to their main destination. Hence, one of the common questions people have is whether they require a Dubai transit visa. The answer depends on whether you want to stay at the airport or enter the city. If you would be staying at the airport until the time of your next flight and not going through passport control, you do not require a transit visa. But your next flight should be within 24 hours. On the other hand, if you have time to spare and want to check out the sights of Dubai, you would require a transit visa.
Transit visas are available for 96 hours for an extra fee. If you are a citizen of the country that requires visa to enter Dubai, you would have to get the Dubai or UAE visa beforehand. However, if you are from a country that does not require a Dubai visa, you do not have to bother about transit visa and enter the city if you like. In both cases, you would have to produce your confirmed onward flight from Dubai. The transit visa rules apply to all cities of the UAE.
6. Do Minors Need Dubai Visa?
In normal circumstances, anyone, including minors, needs a visa to enter Dubai or UAE. However, as per a new rule, minors do not need a Dubai or UAE visa during two months of the year. If children below 18 are travelling to Dubai or anywhere else in the UAE between July 15th and September 15th, they would not require a UAE visa. This rule applies to every year. The months between July and September are summer months in Dubai and of-season mainly because of the heat. But it is also a great time to visit Dubai if you want to save money. Right from air tickets to entry fees to main attractions, you would get great deals and discounts on almost everything during this time of the year. Plus, you save money on your kids' visa fees.
7. Dubai Visa on Arrival for Indian Passport
The answer to the question, do Indians need a visa to visit Dubai is yes. Indians cannot enter Dubai without a visa. But there are certain exceptions. Visa on arrival is offered to Indian passport holders who have a US visa which is valid for at least 6 months. This extends to green card holders too. So, people with a green card as well as valid working, student or even tourist visa (with 6 months validity) would be given visa on arrival at Dubai or any other airport of the UAE. This visa would be valid for 14 days and can be extended for another 14 days by paying an additional amount. In order to get a visa on arrival, you would have to submit AED 100 along with a proof of your USA visa.
Another important thing to keep in mind is to learn how to check Dubai visa status online. It is very crucial to keep track of your visa status at all times. We hope that this article covers everything you need to know about the question, do you need a Dubai visa. The Dubai visa rules and regulations are pretty clear and straightforward. If you follow them correctly, you would not find any difficulty in acquiring a UAE or Dubai visa.