Dubai is an incredible city as it blends the traditional Bedouin culture with the modern lifestyle, in a beautiful fashion. It is progressive and yet at the same time, deeply rooted to its traditions. The city draws in many tourists every year for its architecture and innovation. It is the city where you can see the tallest structure in the world, the largest shopping mall on earth and the biggest man-made island ever. Apart from the places to see and visit, Dubai also hosts several festivals and events every year, the most popular being the month long Dubai Shopping Festival. With so many things happening in the city every year, it is likely that you would want to visit the place frequently. If you plan to visit Dubai for a short time, a 14 days tourist  visa would be the right one for you.
Here is a complete guide on how to apply for a 14-days Dubai visa.
1. Is 14 Days Visa Perfect for You?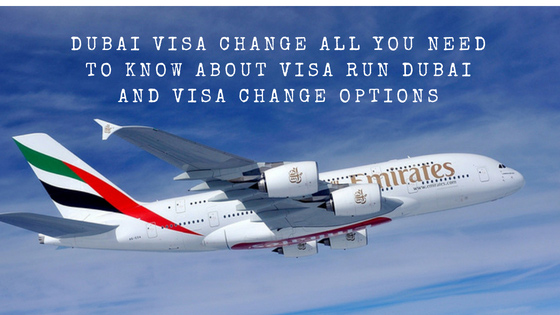 The 14 days tourist visa can be procured easily if you have all the right documents. You need to remember that this is a single entry visa and in most cases cannot be renewed. In case you need to stay in Dubai for a longer time, it would be best to apply for a 30 days Dubai  visa. Nevertheless, if you are visiting Dubai for sightseeing or for attending an event or perhaps a family function, the 14 days visa would be perfect for you. This visa is valid only for 14 days from the date of issue, and hence it would be best to apply for it just a few days before you plan to travel. Once you have submitted all the documents, you would receive the visa in 3-4 working days.
2. Documents
The Dubai visit visa process begins only when you submit all the supporting documents. The documents that you would require are as follows:
Hard copy of the application form has to be submitted at the nearby UAE Embassy. The application form should be completely filled and signed. There should be no errors, either factual or typos. Even a slight discrepancy in the facts could lead to rejection of your visa.
Your passport should have at least six months validity from the date of travelling to Dubai. You need to provide photocopies of the first and last pages of your passport which usually contain all your personal information, including name, nationality, address, passport number, validity, etc. Make sure that the photocopies are coloured and not black and white.
The size of the passport size photograph should be 4.3X5.5 cm. It should strictly be against a white background. If the background of the picture is in some other colour, your application might get rejected. Also, the photo should be clear, and your facial features should be completely seen.
Your flight ticket to Dubai and your return ticket to your home country are essential documents for your visa application process. You need to book your tickets beforehand, and make sure that they are confirmed.
You need to submit an invitation letter from the person who is hosting you in Dubai. This can be a friend, family member or a company (in case of official visit). You would also need the passport copy and UAE residential proof of your host. The residential visa should have a minimum of 6 months validity.
In case you are travelling to Dubai as a tourist, you will have to submit proof of your hotel bookings.
If you are self-employed, the photocopy of your trade license should be attached along with the application form. You may also have to bring in the original for the purpose of verification.
Travel insurance is mandatory and a colored photocopy of your pan card if you are an India citizen
The 14 days tourist visa can be procured easily, and you do not require a lot of paper work. If all the documents mentioned above are in proper order, you would get your visa quickly, and soon you would be flying off to Dubai. With this visa, apart from Dubai, you can enter the country through any of the entry ports of UAE. Contact a Dubai visa expert who will guide you through these steps as well as give tips about cheap way to get a Dubai visa and more.