Opulence, elegance, and swanky are some of the words that come to mind when one thinks of Dubai. A desert land, Dubai turned from a mere fishing village to the luxurious city that we see today in just a few decades. In a short time, it has become one of the favorite tourist spots for people all around the world. With a Dubai visa, you would get to see the vast deserts, view the mouth-dropping architecture, and relish the cultural aspects of the city. However, before you book your tickets and make your travel plans, it is important to know the best time to visit Dubai.
Read on to know the best time to visit Dubai to make the most of your holiday.
What is the Best Time to Visit Dubai?
Dubai has only two seasons:
summer and winter, with random showers in between. As a desert land, the city enjoys bright sunshine throughout the year, making it ideal for a beach holiday. However, the sun can get really hot in Dubai. Hence, it is important to know when to visit the city to have a great holiday.
Winter Season: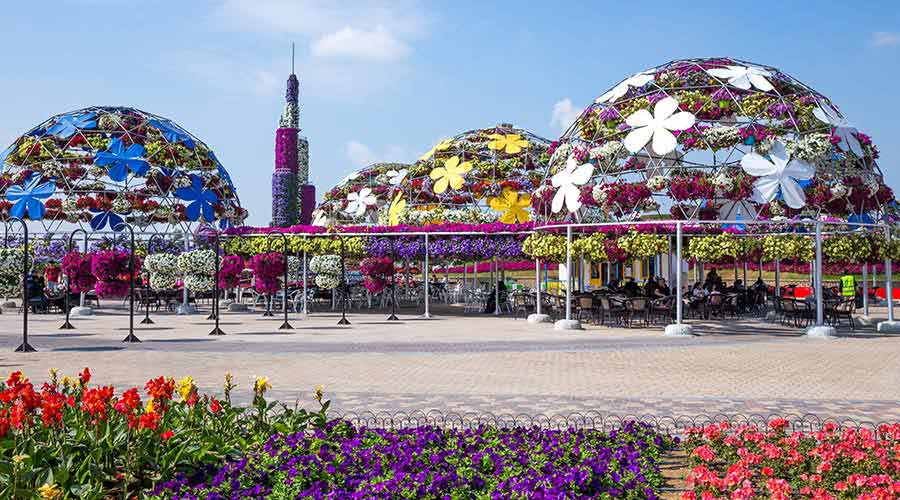 The winter season in Dubai is between November and April, making it the most ideal time to visit the place. The temperature during this season is somewhere between 17oC and 30oC. As the temperature is cooler, the city comes alive during these months. Several seasonal attractions like the Dubai Miracle Garden, Dubai Garden Glow, Global Village, etc. open during this time.
Moreover, you would get to enjoy an amazing array of festivals and events during this period, like Dubai Design Week, Dubai International Film Festival, Dubai Rugby Seasons, Dubai Golf Tournament, International Boat Show, Dubai Jazz Festival, etc. However, the most prestigious of them all is the month-long Dubai Shopping Festival. The shopping festival is a paradise for shopping lovers, as you get amazing deals and discounts on everything from clothes to electronics. Winter is also the time you should get outdoors and head to the gorgeous beaches in Dubai to soak up the warm sun and enjoy stunning sunsets.
Tips for Visiting Dubai during Winter
• Winter is the peak season for people visiting Dubai, and hence expect a crowd in all the popular tourist attractions
• It is necessary to make your hotel bookings in advance if you want to visit the city during this time
• You can expect everything from flights to hotels to be a bit expensive during this time of the year
• While it is best to wear comfortable, cotton clothes while you are out during the day, you must also carry a jacket or a shrug for the cooler evening or nights, especially if you are visiting the desert
• Do not forget to wear sunscreen and drink plenty of water while you are outdoors during the day
• If you are spending time at the beach, it is important to know that swimwear should be worn only at the beach. It is important to cover yourself up while travelling to and from the hotel.
Summer Season: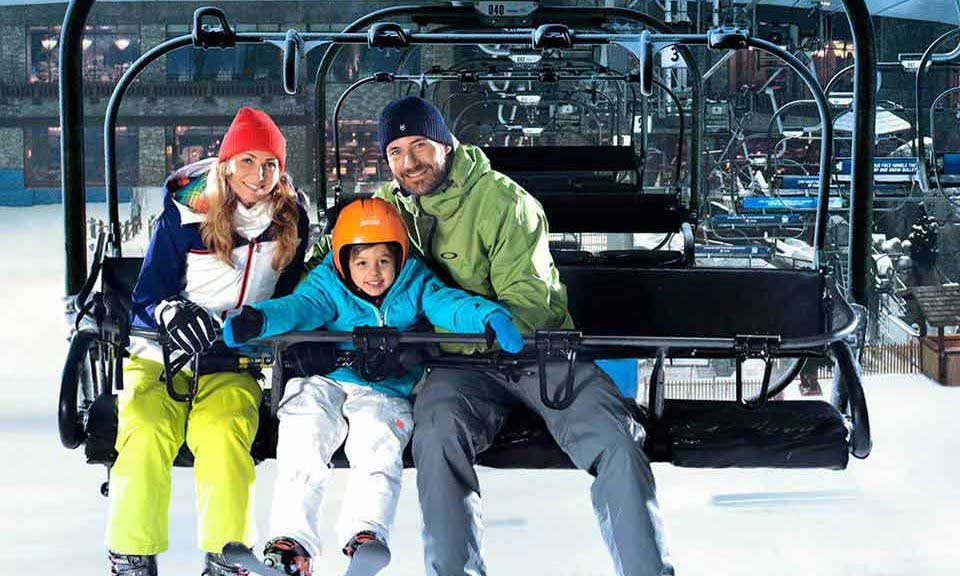 Dubai experiences extreme summer between the months of June and August, when the temperatures go up to 42oC and even more. It is almost impossible to spend your time outdoors during the day, especially at the beach. Moreover, the city also experiences sandstorms during this season. Still, you do not need to completely avoid visiting Dubai during this season.
Visiting places like Ski Dubai, Dubai Mall, Burj Khalifa, Dubai Museum, etc. are some of the best things to do in Dubai during the summer. You would be able to avail good discounts and deals on hotels and flight tickets as well. While several outdoor attractions remain closed during this period, there are numerous indoor attractions that you can visit here. All the indoor attractions in Dubai are fully air-conditioned. Moreover, you would also get to be a part of the Dubai Summer Surprises festival, where everything from food to nature and art are celebrated during a 10 weeks' period. Ski Dubai, Dubai Mall, Burj Khalifa, Dubai Museum, etc. are some of the places where you can spend your holiday in Dubai during the summer. You can also enjoy the popular outdoor attractions like desert safari and dhow cruise, as they usually happen in the evenings, when the weather is a bit cooler.
Tips for Visiting Dubai during Summer
• Pack loose, cotton clothes while visiting Dubai during the summer. Carrying a jacket or stole would be a great idea while visiting the air-conditioned indoor attractions.
• Do not forget to hydrate yourself regularly. You must drink 2-3 liters during the day.
• Applying sunscreen is absolutely essential.
Transition Periods:
Apart from summer and winter seasons, Dubai also experiences two transition periods. The one in April-May is when winter turns into summer, and the other one in September-October, when summer turns into winter.
You would find the weather in April-May quite warm but not as much as in June-July. Moreover, September-October is the time when the temperature starts to go down a bit. These transition periods are great time to visit Dubai if you want to enjoy the place without too much crowd. You would also be able to enjoy some interesting events like the Dubai Food Festival in April, the Dubai International Dance Festival and music festival in September, and the camel racing season in October.
Tips for Visiting Dubai during the Transition Period
• It is best to avoid going outdoors during the day, especially in April and May
• Use a sunscreen to protect your skin and drink lots of water
• Take dips in your hotel's swimming pool or visit one of the many waterparks to cool yourself.
Important Note:
As Dubai is a part of an Islamic country (UAE), you would find some strict rules during the month of Ramadan. It is best to avoid visiting the city during this month if you want to explore the place as a tourist. Most attractions remain closed during the day. Moreover, you would not be able to eat or drink publicly during the day. Nightlife is also non-existent during this month. However, if you want to soak in the culture and religious zest of the city, there is no better time to visit Dubai.
Ideally, the best time to visit Dubai is during the winter months. However, you can visit Dubai and have a good time in the city throughout the year, as there are many things to see and do here.