The city of Dubai holds a charm that attracts people all around the world. The architectural marvels, the ginormous malls, the world-class amusement parks, the array of restaurants, and numerous cultural attractions make Dubai quite popular amongst tourists, including those from Nigeria. If you are a Nigerian national who wants to visit Dubai for tourism or for meeting friends and family, you need to get a Dubai visit visa before you reach the place. Nigerian citizens can apply for Dubai visa through the visa processing center in your city and even online. Here is everything you need to know about applying for a Dubai visa from Nigeria.
Are You Applying for Dubai Visa from Nigeria?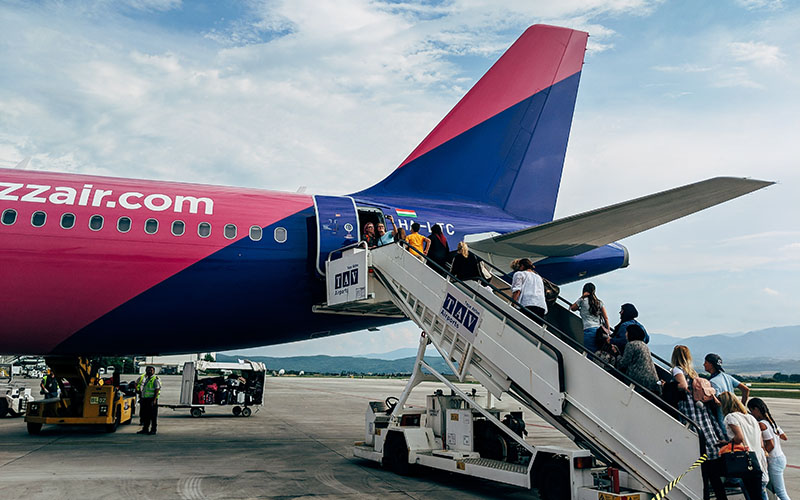 All Nigerian nationals need a Dubai visa or UAE visa to visit Dubai or any other part of the country. It is possible to apply for Nigerian visa online while sitting in the comfort of your home. The process is simple and can be done quickly if you have all the documents in hand. You need to submit the application form along with the supporting documents and pay the Dubai visa fee while applying for a visa. Once all these steps are done, your visa will be processed and you will receive the Dubai evisa via mail. However, to ensure that you receive the Dubai visa on time, you need to know all the important details about it. Here are some of the important things to know while applying for a Dubai visa for Nigerians.
Types of Dubai Visas
There are 4 types of Dubai visas available for Nigerian citizens. They are as follows:
60-Day Visa:
The 60-day visa is a long term Dubai visa, perfect for people who want to visit Dubai for a long time. This is ideal for those visiting family and friends in the city.
30-Day Visa:
A short term visa, the 30-day visa gives you the chance to visit the city for a month. This is a non-extendable visa.
14-Day Visa:
14 Days Dubai tourist visa is the perfect visa for people visiting Dubai for tourism purposes. This allows you to be in Dubai for 2 weeks. This visa can also not be extended.
96-Hour Visa:
If you want to take a really short trip to Dubai, like a weekend getaway, the 96-hour visa would be ideal for you. It lets you stay in Dubai for 4 days.
Documents Required for Dubai Visa Application from Nigeria
To ensure that you receive your Dubai visa on time, you need to make sure that all your documents are in order. Here is the list of Dubai visa requirements for Nigerian citizens.
Passport:
Your Nigerian passport is the most important document for the Dubai visa process. You need to ensure that your passport has a minimum validity of 6 months from the date of returning from Dubai. It should also have at least 4 blank pages. You need to include the scanned copy of the information page of your passport and the pages with expired visas.
Application Form:
Another important document is the visa application form. You can download the form from the official website. It is necessary to fill it completely and correctly. All the details should be filled in block letters. The information provided on the application form should be same as that in the supporting documents. Any incorrect information, factual or otherwise, can lead to rejection of your Dubai visa application.
Photograph:
You need to submit a recent photograph along with your application form. The photograph should be in color with a white background. Ensure that your entire face is seen clearly, and all your features are sharp. The photograph should be clear and not blurred. Avoid wearing hats or glasses while taking the picture.
Confirmed Return Tickets:
Before you apply for your Dubai visa, you need to book your flight tickets to Dubai. This includes both to and fro the city. This is important because not having a return ticket may lead to rejection of your visa application, as the officials may think that you want to stay in Dubai even after the expiry of your visa.
Leave Letter from Employer:
All corporate officials need to get a leave letter signed by their employers stating that they have approved your leaves. The letter should include the beginning and ending dates of your leaves. It should also state when you will be joining back office after your Dubai visit. If you are self-employed, you need to submit the copies of your tax documents and business registeration.
Letter from Host:
If you are visiting Dubai to meet your family or friends, you need to provide a letter with details like the name, address, contact information, address, date, and signature of your host. The letter should also include the copy of the person's UAE residence permit or UAE passport information page. Alternatively, if you are staying at a hotel, you should also submit the proof of your hotel reservation.
Few other documents required while applying for Dubai visa are as follows:
Health insurance, which covers accidents or other emergencies when you are in Dubai.
Copy of recent bank statements that proves that you have enough finances to enjoy your holiday in Dubai.
In case you hold a high professional status and want to apply for a 30-day visa, you need to provide a proof of your profession.
How Much is Dubai Visa for Nigeria?
When the application form and the supporting documents are ready, you can submit them online. You also need to pay the visa processing fee to start the visa process. The Dubai visa fee can be anywhere between N25,445 and N68,880, depending on the type of visa you have applied for.
Conclusion
The Dubai visa process can take within 7 business days. You can apply for a Dubai visa from Nigeria anywhere between 2 weeks and 2 months before departure. Ensure that you return to Nigeria from Dubai before the validity of your visa expires to avoid heavy fines or even deportation.