When we think of Dubai, all that we can imagine is grandeur, opulence, and glamour to its fullest. Dubai is a fascinating modern tourist destination in the Middle East that has captured the imagination of tourists and visitors worldwide. Dubai has risen by leaps and bounds with the adoption of western digital and futuristic technology and at the same time being true to its roots by maintaining the essence of its eastern cultural heritage. When you compare Dubai in the 1980s and 1990s and the modern Dubai of today, you will be amazed at the spectacular transformation of Dubai. Dubai multiple entry visa is one of the most popular visas the tourists apply for as one visit is not sufficient to cover the entire Emirate and its amazing offerings and landmarks. We bring you the complete guide you would like to know before you plan to apply for your multiple entry visit visa UAE for either 30 days multiple entry visa or 60 days multiple entry visas. Choose the visa that suits your requirements and the purpose and duration of your Dubai visit.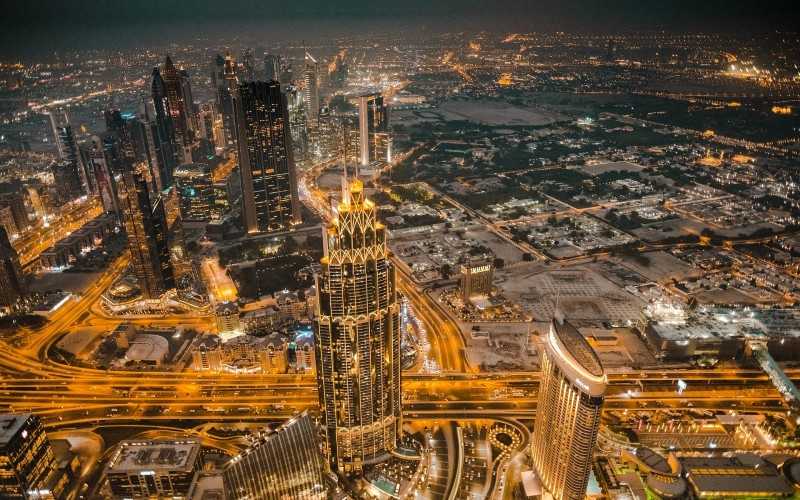 What Is A Multiple Entry Visit Visa UAE?
A Dubai, Multiple entry visa permits users to enter Dubai multiple times to validate their entire visa duration. All Dubai tourist visa holders can stay for a maximum of 90 days from the visa issue date, depending on the visa duration and type of visa applied. Depending on the nationality of the applicant, the type of visa to be applied will vary. For example, the requirements for obtaining a Dubai tourist visa for Filipinos and Indians vary depending on their nationality. In addition, some citizens are not required to have a visa in order to enter the UAE. Therefore, they will not need a multiple-entry visa when they are traveling back and forth to the UAE.
Supporting Documents For Your Dubai Multiple Entry Visa
The visa applicant must submit supporting documents while applying for a Dubai multiple entry visas.
Visa application form duly filled and signed by the applicant
Confirmed return air ticket to your country of residence from Dubai
Scanned copies of your original passport, including the expired ones
Demonstrate the financial capability of covering self-expenses in Dubai
Scanned copy of your passport size clear photograph
Visa application fees receipt
Visa Application fees
UAE multiple-entry tourist visa cost starts from Dh 650 and an additional service fee of Dh 50. The cost of the multiple-entry visit visa UAE varies depending on the visa duration you mentioned in your visa application form. For example, a 60-day multiple-entry Dubai visa price starts from 1100 United Arab Emirates Dirham.
Dubai tourist visa for Indian Passport holders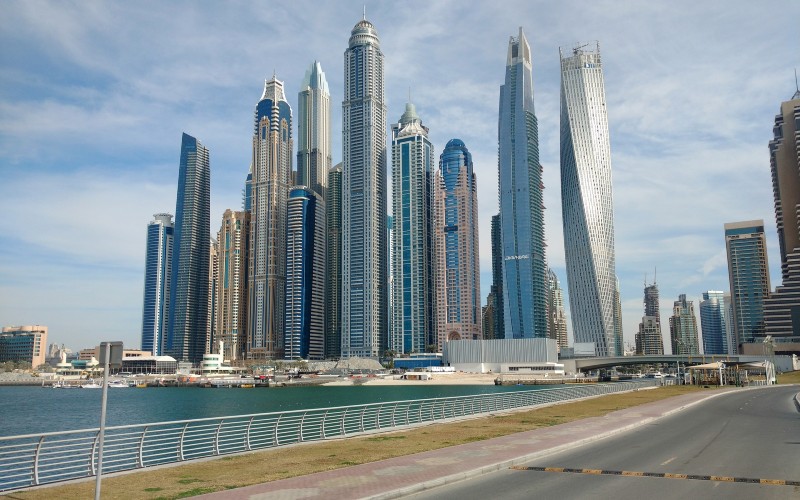 Depending on your nationality, the purpose of your visit, and the duration of your stay, the type of Dubai tourist visa you apply for can vary. For example, the Indian passport holders who intend to travel to Dubai for a holiday, sightseeing, or visiting family or friends need to apply for a tourist visa to visit the Dubai Emirate. However, Indian nationals having a UK or US visa can apply for a Dubai tourist visa on arrival. The visa on arrival is valid only for 14 days from the issue date. For others, applicants can apply for their Dubai tourist visa online. For the same, the applicant should have information on the process of applying a Dubai visa online from India. Once your visa application is approved, you will receive an e-confirmation on your email mentioned in your visa application.
What is the processing time for your Dubai multiple entry visa?
Your Dubai multiple entry visa can be easily processed in 5 working days from the submission date of all supporting documents with the duly filled and signed visa application form.
Common Reasons For Rejection Of Dubai Multiple Entry Visa
Your Dubai multiple entry visa application may get rejection due to one of the following reasons
Submitting an incomplete visa application or with incorrect or false details or spelling or typo mistakes
Invalid or illegal supporting documents submitted
Passport has a validity of fewer than six months from the date of issue. The Dubai authorities no longer accept handwritten passports. Also, passports not having two blank pages for a visa stamp are likely to get rejected.
Female travellers under 25 years are travelling solo. Female Travelers below the age of 25 need to be accompanied by a legal guardian, parent, or relative.
Overstaying or disobedience of local laws and regulations on your last Dubai trip can leave you blacklisted for the future.
You have previously applied for a Dubai tourist visa but unfortunately couldn't travel.
Passport size photographs submitted along with the visa application are blurred, damaged, or unclear.
Your professional criterion field is mentioned as Unskilled workers
Applicants have a criminal background or fraud committed in the UAE
Family members who have similar identities like dates of birth or name
Applicants with a residence visa who left the country without cancellation of their UAE visa and have not got clearance of your previous residency visa
Dubai is quickly growing its strong presence on the global tourist map primarily due to its incredible architecture, great skylines, gigantic shopping malls, artificial creations, superhighways and roads, amazing & unique experiences, and a rich cultural heritage that offers a sneak peek of the amazing transformation of the Dubai Emirate. The Dubai tourist visa application can be tedious, where the tourist or visitor often loses track of their travel itinerary. A multiple-entry visa is apt to allow a visitor to visit Dubai more than once. However, new visa types have been introduced recently to allow visitors to stay longer. Using a visa such as the Dubai Digital Nomad Visa for a long period will enable the visa holder to maintain a balance between work and life in Dubai. Having a Dubai visa expert help you through the application process will make it a lot easier.