Our fast paced lives and hectic schedules often add lot of stress to our lives. They not only make us mentally and physically tired but also start having negative affect on our social life and relationships. This is the reason why we have compiled an exciting list of romantic weekend destinations in United Arab Emirates (UAE) which help the young couples in relaxing, rewinding and also instill some much needed romance in the lives of young professionals.
Some of the most exquisite and sought after places in UAE which would be best for weekend romantic getaways are listed below:
1. Palazzo Versace Dubai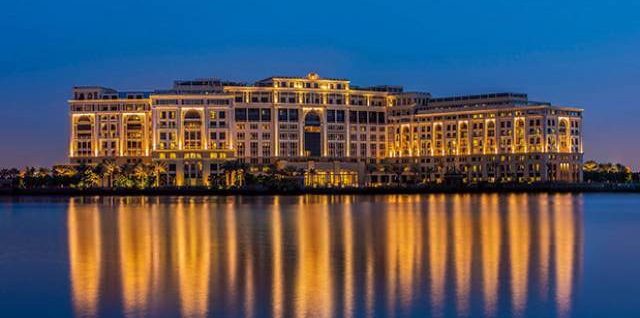 In case, you plan to take your valentine to Dubai for the most exclusive experience, there cannot be a place as perfect as the Palazzo Versace. It is the second property in the world from Italy's world famous fashion house. Full of plush luxuries and enticing ambience, The Donatella located in the Culture Village is at her finest. Just imagine a place, where you walk on Carrera marble under gold ceilings and walls covered with opulent fabric forming a perfect background for a decadent bedroom. You can enjoy all this at Versace and relish mouthfuls of the best cuisines in the world right from focaccia to handmade fettuccine with Parmesan shavings. Apply for your Dubai visa immediately!
2. Desert Safari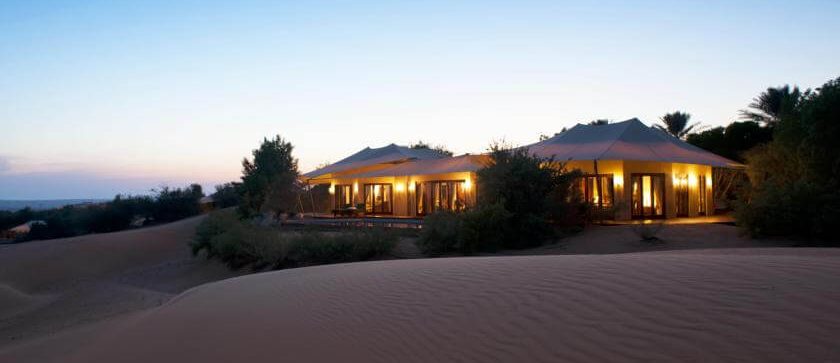 Does the dream of sleeping on golden sands under the shades of thousands of twinkling stars with your loved one fancy you every now and then. You can always realize this dream in reality with a desert safari in Dubai. The best place to have one such experience is at the Al Maha Desert Resort and Spa. Unless you are hit by a full-blown sandstorm or the shamal, as they call, you have no reason to say no to this amazing once-in-a-lifetime experience. You can easily camp in the desert without being worried about all the horrors along with a private pool. It is one hell of an experience, just be warned that the price you pay for it wouldn't a smaller one. It is very much at par with that of Burj Al Arab. The others offering this experience include Bab Al Shams from Hotel Atlantis which is credible for those with a modest budget. If you are an adventurous couple, you can also try out a variety of adventurous things to do in Jebel Jais, Ras Al Khaimah to add a hint of adrenaline rush.
3. Dubai by Night City Tour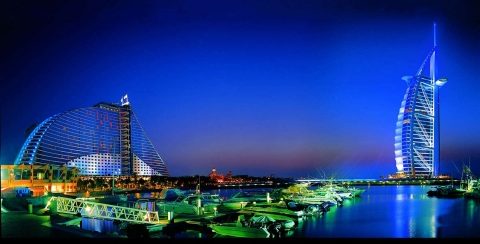 In case, you two happen to be those night owls that love to hop from one point to another hand-in-hand, you may want to enjoy a Dubai by Night City Tour which can be availed with and without Burj Khalifa ticket. Most of these tours extend for 4-5 hours under which you get a chance to take a close view of glittering sights of the city with a local guide. You can take cosy strolls near Madinat Jumeirah that has lanes lit with lanterns, waterways, and wind towers. You can also wander through the Dubai Marina walk and enjoy some breeze or visit the Burj Lake where you can admire the beauty and magnificence of Burj Khalifa. At last, you can witness the marvelous sound-and-light show at the Dubai fountain that is illuminated with 25 projectors and more than 6, 600 lights. The attractions you would see illuminated at night can also be customized for your own night tour. The best way to start your night young would be with a sunset viewing stroll along Jumeirah Open Beach Dubai.
4. Saadiyat Island Abu Dhabi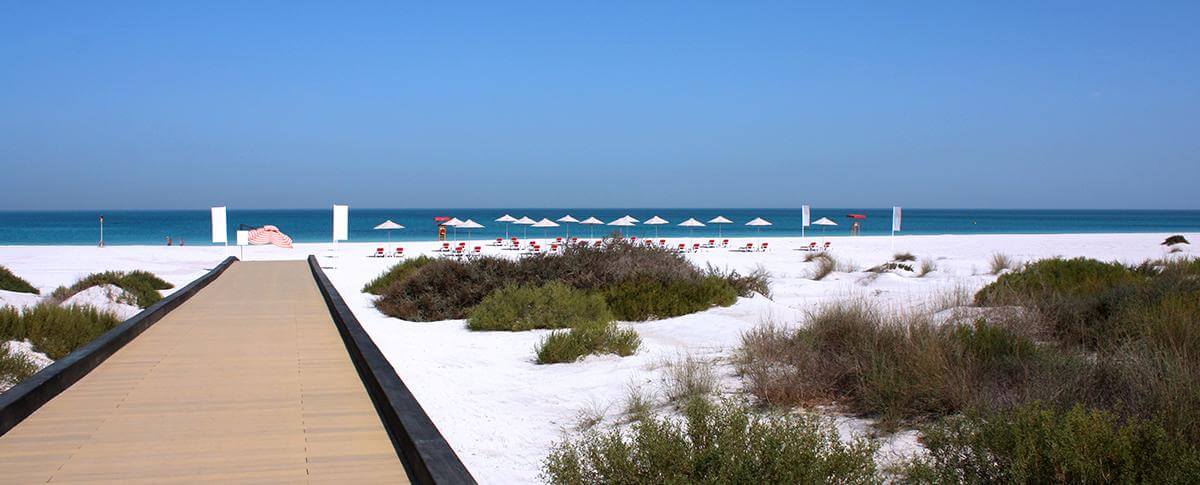 A flagship project from TDIC, it is an exclusive island destination that appeals extendedly to every tourist. It is located just 500 meters away from the coast of Abu Dhabi. It is a complete 27-square kilometre and was created keeping in view the environmental side-effects. So, it is a safe haven for all nature lovers who also wish to enjoy architectural splendours as well as cultural experiences. Prime points of interest include Saadiyat Beach District, Saadiyat Marina District, and Saadiyat Cultural District. The biggest point of attraction among all is the Saadiyat Cultural District that features designs from Pritzker prize winners who created icons like Zayed National Museum, Louvre Abu Dhabi, and so forth. This cultural element is perfectly complemented by vibrant residential communities of Saadiyat located in the Saadiyat beach.
5. Bab Al Shams Desert Resort and Spa
Located in the core heart of the desert among the sand dunes of Dubai, it is the ultimate destination for all those lazy lovers who just want to lay low and relax in the warmth of soft sand. It is a special low-rise resort in the desert that is located between soft sand dunes which allow Bab Al Sham to offer an unmatched experience to its visitors. It is an Arabic fort that is located in a historical district. The inner side of it features some of the plushest points like shaded courtyards, cool shelters, and walkways. It is known for its top notch hospitality and picturesque vistas. The rustic exteriors bear the typical Arabic design that blends well with the surroundings along with settings that are embedded with natural stone floors. it is located in the heart of the desert, right next to the Dubai International Endurance City. You will need just 40 minutes ride from Dubai and just 45 minutes from the International airport. Thus, it presents a perfect getaway for couples looking for a private weekend or a day in a relaxed atmosphere. It has 11 rooms which mean you can bring in your friends and enjoy a group vacation with other couples as well. All rooms have private terrace. All public areas have access to wifi. Even singles looking for a peaceful atmosphere can come here and stay in their cocoon while enjoying the softness of Arabic sand dunes. If you aren't keen on spending an overnight or full day in the desert, you can simply visit to view the panorama in serene romantic settings for a couple of hours at the Love Lakes – one of the most charmingly romantic spots to visit in Dubai.