In Dubai's Jumeirah district lies a magnificent sea shore with white sands. Popular as Jumeirah Open Beach, this place is nothing shorter than an oasis in the desert city for tourists. Other than white sands, the beach is also famous for its excellent resorts that serve as top-notch accommodation options for tourists. The Jumeirah Beach Hotel, Wild Wadi Water Park, Arab Tower Hotel, and the Burj Al Arab are the top resorts nearby Jumeirah Beach.
You might want to come here in summer to explore the beach in the best possible way. Upon visiting the place with a Dubai visa at this time of the year, you can enjoy sunbathing and also take part in several exciting activities on the beach. Read on to get detailed insights into the best time to visit Jumeirah Beach and the things you can do after your arrival on the beach.
Best Time to Visit Jumeirah Open Beach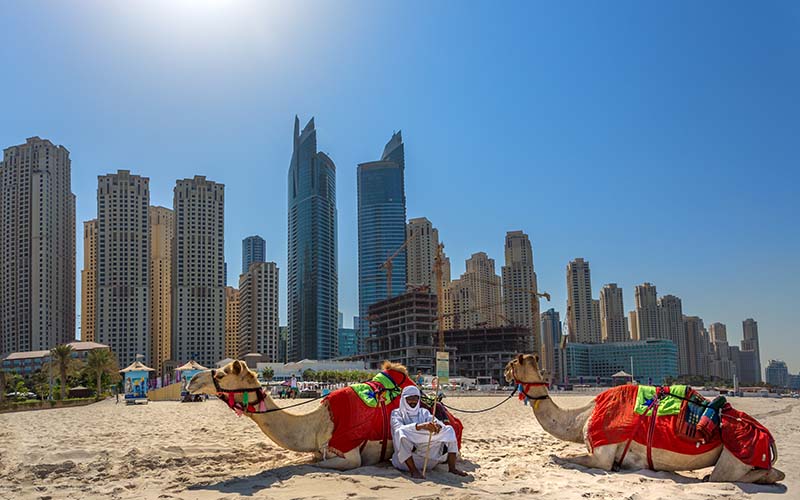 In a word, the summer season is the best time to visit Jumeirah Open Beach. The exotic summer season makes visiting Dubai's beaches all the more special. Take a sunbath while gazing at the breaking sea waves, and you will have a memorable sight for a lifetime. The white sand, coupled with a stunning landscape in a background of exotic recreational centers lined, gives the beach a distinctive appearance.
Because the beach offers many options to tourists, you must plan your trip beforehand. By doing so, you will be able to explore as many places as possible nearby Jumeirah Beach. Knowing about the timings in which the beach will remain open and close will enable you to further improve your planning for the trip.
Timings and Entry Fees
Visiting Jumeirah Beach is one of the best things you can do after arriving in Dubai on a Dubai tourist visa. This is because entry to its park is free of cost. As such, you can come here both with your friends and family members without worrying about the expenses for their tickets.
Just like the other attractions in Dubai, there are also specific Jumeirah Open Beach timings. On Thursdays and Fridays, it opens at 7:30 am and closes at 11 pm. On other days of the week, the beach opens at the same but it closes an hour earlier. Another important thing for you to know as a visitor is that the beach remains open between 7:30 am and 5:30 pm on Monday for women and children as it is considered a special day for them.
Interesting Things to do at Jumeirah Open Beach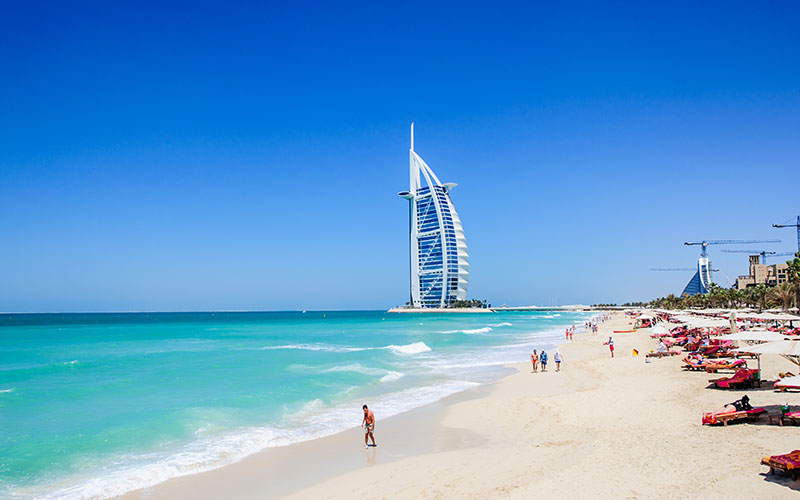 Dubai has some of the best private and public beaches across the globe. Jumeirah Public Beach is one of them. From the standpoint of activities, it is a perpetual hive with ample options. Given below is detailed information about some such options.
1. Enjoy Sunbathing
Sunbathing benefits your body in many ways. It helps in detoxing the body and also improves blood circulation. Plus, it also maximizes the synthesis of vitamin D3 in the body. More than anything else, sunbathing is one of the best activities for relaxing the body and mind. You can enjoy a relaxing sunbathing on Jumeirah Beach.
2. Run on the Track
Whether you are a professional or an amateur athlete, running on the white sand of Jumeirah Beach is a joyful experience that goes beyond the description of words. Its 1.8-kilometer-long track for running is the best option for both beginners and pro runners alike. All it takes to get started running on the track is the passion to run. Besides, the track is also perfect for other activities such as jogging or walking.
3. Go Cycling
Are you fond of cycling? If yes, Jumeirah Beach has the best cycling track for this activity. It is a 16-kilometer long beach that joins the other track at two popular streets. At the time of cycling, you can also check out many other popular spots. These include Umm Suqeim Park, Kite Beach, the Burj Al Arab, Dubai Sailing Club, and the Sunset Mall.
4. Enjoy Mouthwatering Cuisines and Drinks
Around Jumeirah Public Beach, you will find many culinary spots. If you are fond of seafood, you can visit Bu Qtair restaurants. For drinks and delectable cuisines, you can also visit other popular restaurants nearby the beach. You can also head to Dubai Marina for the best experience of dining on a cruise.
5. Visit La Mer and Explore Safa Park
La Mer is a popular tourist attraction nearby Jumeirah Beach. You can reach this place in just 10 minutes and visit Laguna, the watered theme park of La Mer. In addition, La Mer has a long list of wonderful restaurants and other attractions. In a nutshell, you can say that it is a place which has something for people of all age groups.
6. Visit City Walk Dubai to Check Out Green Planet and Explore the Best Food Options
City Walk Dubai, which lies in proximity to Jumeirah Beach, is an urban recreational center. You can either engage in shopping or buy your preferred food. Here, you can also visit Green Planet to discover nature's secrets.
Conclusion
After arriving in Dubai on a Dubai visa, you can engage in many exciting activities on Jumeirah Open Beach for a remarkable tourism experience. Try including the above activities on your checklist and keep the timings in mind for an invaluable experience.