Sliding on snow is a fascinating adventure activity. Apart from letting you test your skiing skills, it can also thrill you to the core. If you wish to get the feel of it from close proximity, you must visit Ski Dubai, a must-visit place for you.
The best thing you can do to spice up your trip is to come here with complete preparation. Read on to know more about the different aspects of Ski Dubai so that you can plan your trip in the best possible way.
When Should You Visit Ski Dubai?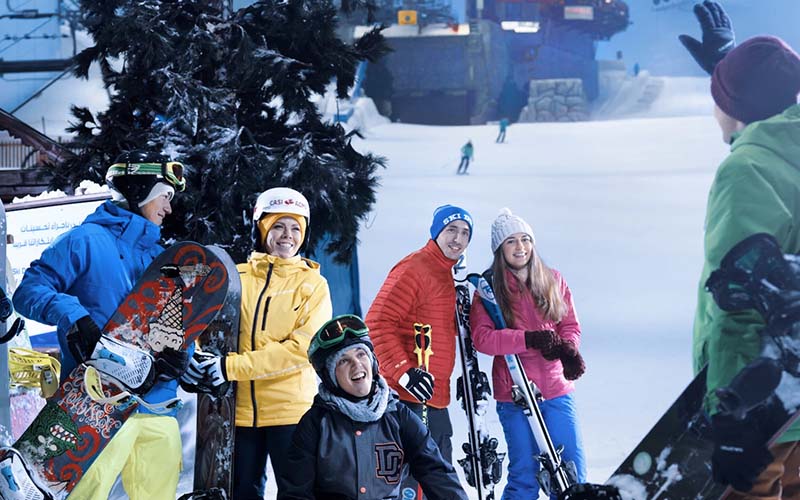 Ski Dubai attracts several visitors regularly. So, it remains busy all the time. Unless you prefer a crowded atmosphere, you might want to visit the ski slope at a time when there is a lesser crowd. Generally, you can find such an atmosphere here between 10 am and 2 pm.
Ski Dubai Tickets
Regardless of the time at which you visit the Snow Park, you will need tickets to enter it. On average, the cost of a ticket ranges from 280 dirhams (for children) to 305 dirhams (for adults). Your original expenses would depend on how you wish to spend your time there. If you wish to buy food or shop for other items, be prepared to spend an additional amount of money than the one you need to spend on tickets.
Ski Dubai Opening Hours and Closing Hours
Ski Dubai remains open every day. So, you can plan your visit to the indoor snow park according to your convenience. Its opening hours on Fridays and Saturdays differ from other days. On these days, it remains open between 9 am and 11:59 pm. From Sunday through Thursday, it opens at 10 am and closes at 11 pm.
Knowing the opening and closing hours of the indoor snow park will help you plan your activities in it. As a visitor to Ski Dubai, you can also take part in a wide range of exciting activities other than sliding on snow. Some such activities include penguin shows, bobsledding, tobogganing, and more.
Exciting Activities Worth Engaging at Ski Dubai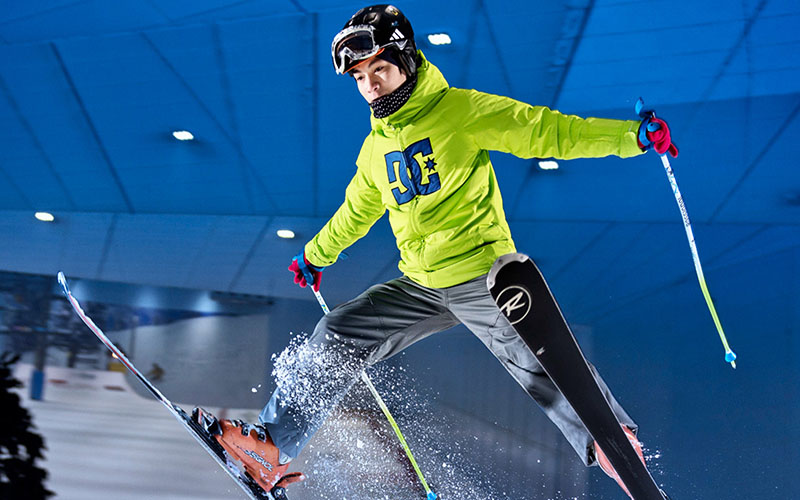 The indoor Snow Park in Dubai is virtually a world of exciting activities that can win both your heart and mind. Here, the different fun activities may range from enhancing your skiing skills to scaling vertical heights and meeting penguins. If you intend to check out this wonderful place on your visit to the desert city on a Dubai tourist visa, do not forget to take part in the below-mentioned activities.
1. Upskill Skiing at Ski School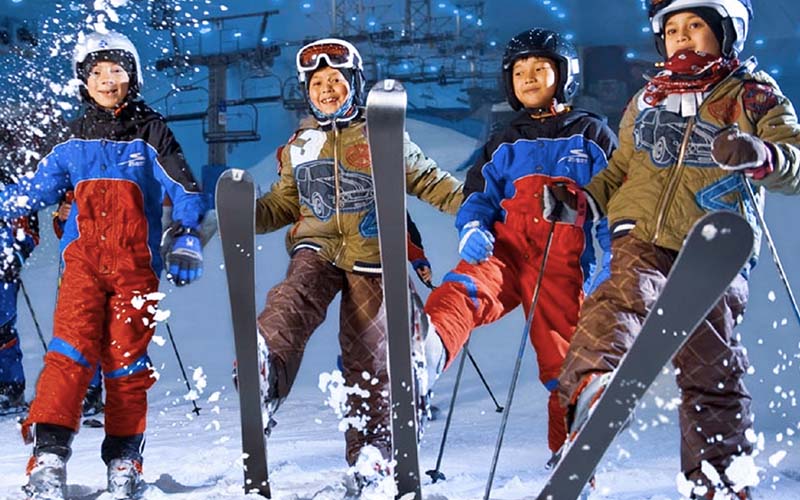 The adventure activities in Dubai follows a procedure to ensure that participants are aware of what they are doing. There are instructors ready to train you before your experience, whether it is skydiving in Dubai or skiing in Ski Dubai. Ski School in Ski Dubai is the ultimate destination for enhancing your skiing skills. No matter what your skill level is, you can take it a notch higher by learning the ins and outs and by getting tips from experts.
2. Indulge in Zorbing – Roll Down a Slope Filled with Ice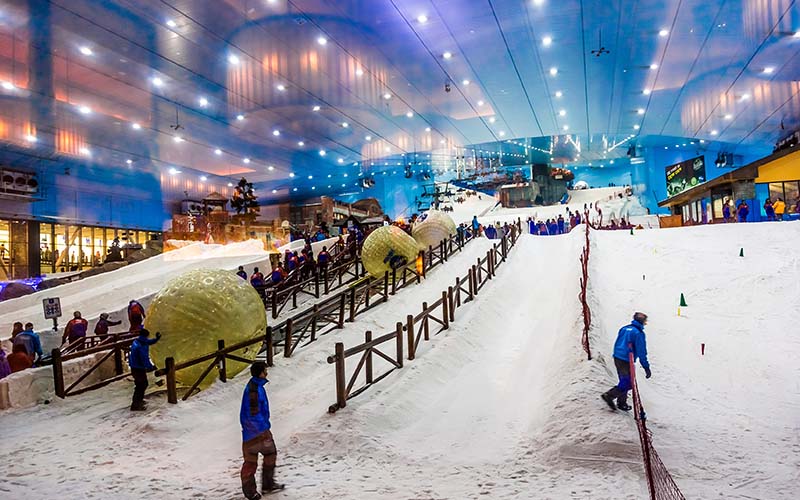 Also known as globe-riding, zorbing at Ski Dubai translates into taking part in a fun activity in Dubai's snow park. Given the different challenges involved in the activity, a group of trained professionals remains at the service of visitors. This is to ensure that they remain safe throughout their ride.
3. Go to Vertical Heights on the Chair Lift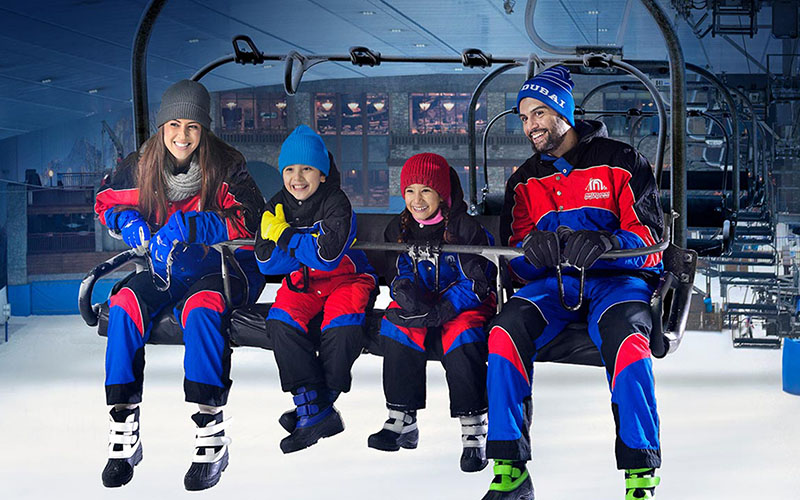 A ride for four people, this is a ride involving a chair lift and a majestic view of snow. You can take this ride through ski passes. When you take this ride, your primary challenge would be to reach the top. Whether you go there with your family or friends, you can look forward to a fun time while taking the ride.
4. Take Snow Tube Rides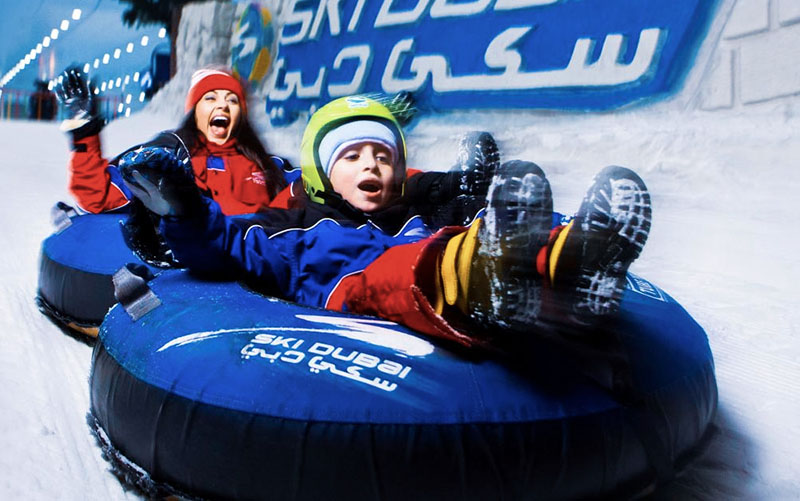 Do you prefer an adrenaline rush? If yes, you must try your hand at taking a snow tube ride. Its fast pace will suit this requirement to perfection. Its twists and turns are known for keeping visitors hooked to the ride till the end.
Even if you are not a pro at taking such rides, you do not need to worry. This is because a bunch of professionals will be there to guide you through. They will accompany you throughout the ride to not only guide you but also to take care of your safety whenever necessary.
5. Engage in Snowboarding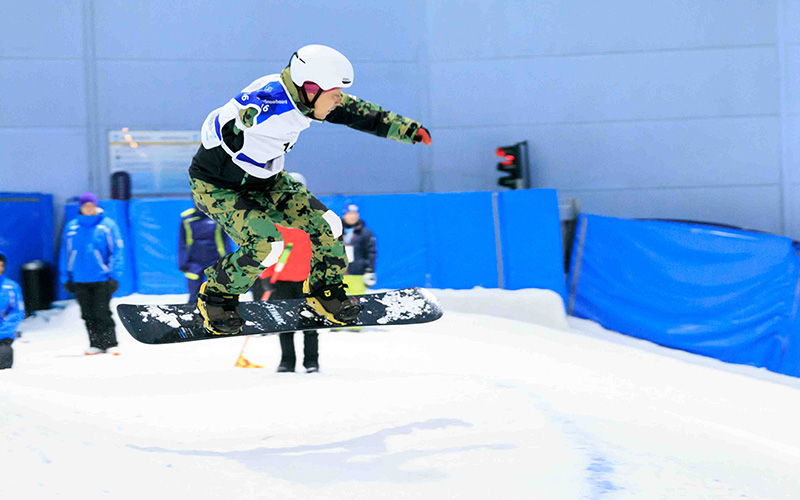 When you consider the fact that Dubai is a desert city, the idea of snowboarding in the city would seem far-fetched. A sandboarding activity during a Dubai desert adventure comes closest to a snowboarding experience. However, the indoor snow park in Dubai makes it possible.
Snowboarding in this snow park involves a chair lift fun slope and more. As you indulge in this fun activity here, you would come across various challenges that will provide you with the benchmark to evaluate your snowboarding skills.
For refreshments or to buy your favorite items, you can head to one of the restaurants or stores located inside the mall.
6. Meet Ski Dubai Penguins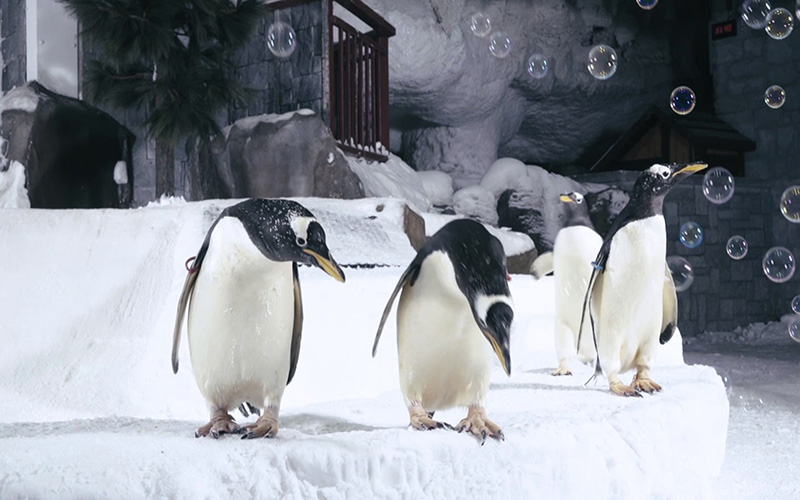 Ski Dubai may be popular for skiing but there's more to it. Other than jumps and slopes, it also boasts a dedicated zone for King and Gentoo penguins that steal the hearts of visitors. A team of professionals looks after them and takes care of their diet. Ski Dubai penguins are both playful and adorable. They roam freely in a colony which is a spacious and in sub-zero zone.
Conclusion
If you are looking for adventure, a trip to the UAE will provide you with a plethora of options, ranging from adventure things to do in Jebel Jais to Arabian desert adventures in multiple emirates. However, the weather plays an important role in determining when you can go on these adventures. Ski Dubai is an attraction that one can enjoy for winter sports in desert city irrespective of the time of the year you visit. If you are planning to visit Dubai for tourism on a Dubai visit visa, the first snow resort in the Middle East will keep you engaged in hours of entertainment and fun. Do not forget to indulge in the above activities to maximize your fun element.