Dubai Visa Online for Indian
Dubai sees the highest number of tourists from India. Each year, the number keeps steadily growing. Therefore, there's a huge demand for Dubai visa for Indians. From shopping sprees to even searching jobs, Indians simply love U.A.E. and continue to boost the country's tourism market and economy. However, getting a visa for Dubai from India is not easy. A strict vetting process is done before a visa is approved. Many visas also get rejected. Therefore, sometimes, professional help is needed from a professional company like Only Dubai Visa.
Read on to get the best information on applying and acquiring the Dubai Visa in a hassle-free and smooth way through onlydubaivisa.com.
Documents Required for Dubai Visas From India
These are the documents you need to have in order to apply for a Dubai visa from India. This process is done online, and the confirmation is also received online. All you need to do is download the application form.
A clear xerox copy of the front and back of your passport is needed to be attached. These pages carry all the required, important information.
Clear scans of your passport size photographs. Please ensure that you are not smiling in the picture, and it is taken against a plain, single coloured backdrop.
Xerox copies of your return tickets from the airlines.
Xerox of your proof of residence. So, in the case of Indians, PAN Cards or Aadhar Cards.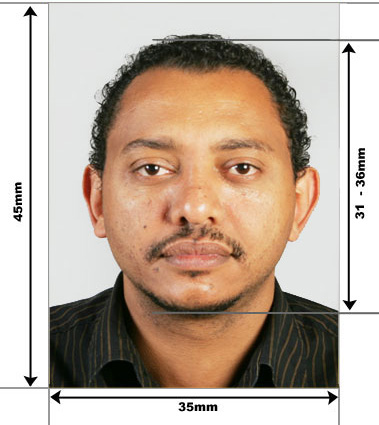 Additional Information For Dubai Visa Online For Indians
Dubai visa fees for Indian passport need to be paid online while applying. Only after payment will the process begin.
Your passport needs to be valid up to six months from your date of exit from Dubai. If not, your visa will get rejected.
You can buy your return tickets in advance and change the dates later on if you are unsure of your travel dates.
Your passport size photo should adhere to Dubai visa photo size for Indians, as it needs to be specific.
Additional Documents Required in Case of Special Circumstances
Minor Travelling Alone - If a minor (child under the age of 18) is travelling alone, they need a letter of permission from their parent or legal guardian allowing them to travel to Dubai. In case they are coming there to be a part of an educational institute, they also need a permission letter or certificate from the institute.
Invitation Letter - If a person is visiting family settled in Dubai, they can get a Dubai visa from India based on an invitation letter from their relative. Your relative needs to provide residency details as well. The relative also needs to be a close relative. Distant relatives are not allowed to invite.
Ok to Board For Dubai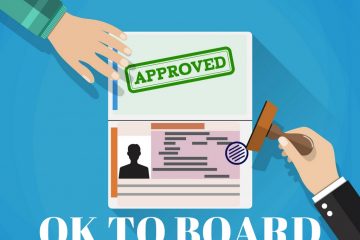 Owing to a large number of people illegally staying in U.A.E. from South Asian countries, a new rule of 'Ok to Board' has been introduced. Unless one gets a status of Ok to Board, Dubai flights cannot be boarded by them. Once you get a confirmed visa, you have to submit the number to your airline, who will then get you the Ok to Board Dubai flight status, and you can then fly to Dubai. It is quite easy, and Only Dubai Visa will guide through the whole process.
Only Dubai Visa are experts in getting Dubai visa for Indians. Therefore, if you have a visit to Dubai coming up, get in touch with us for the best services and a Dubai visa from India. We will give you the best prices possible and even provide you with 24/7 support online and over the phone. Get in touch with us, today!