Dubai in the United Arab Emirates is a city of majestic buildings. Built in the center of the desert, the city is the result of the creativity and persistence of human beings and the belief that with hard work anything is possible. There are extravagant hotels, huge shopping malls ,various souks markets in Dubai and also Burj Khalifa which is the tallest building in the world. With the growing footfall of international tourists and the extravagance they pursue on their arrival, Dubai has seen massive investments being made in the entertainment and leisure industry. Entertainment venues in the form of theme parks and water parks are operational as well as being planned all over the ever enchanting Dubai!
In this article, we try to highlight the best theme parks in Dubai for you:
1. IMG World of Adventures
The city is also home to the world's largest theme park called IMG World of Adventures which is as big as 28 football fields taken together.
It consists of sixteen restaurants and twelve food kiosks. There are four zones here – the first is IMG Boulevard which consists of a haunted hotel. There is a Marvel zone which consists of all the characters in the comics from Hulk to Thor. In the Cartoon Network zone, the Powerpuff girls are scarier than ever since that is how the ride is made where they move in circular motions. In the Lost Valley zone, there are serious vertical plummets. IMG is also home to the fastest and tallest rollercoaster in Dubai called the Velociraptor which covers 100km in 2.5 seconds from the pre-historic jungle into the desert.
2. Motion Gate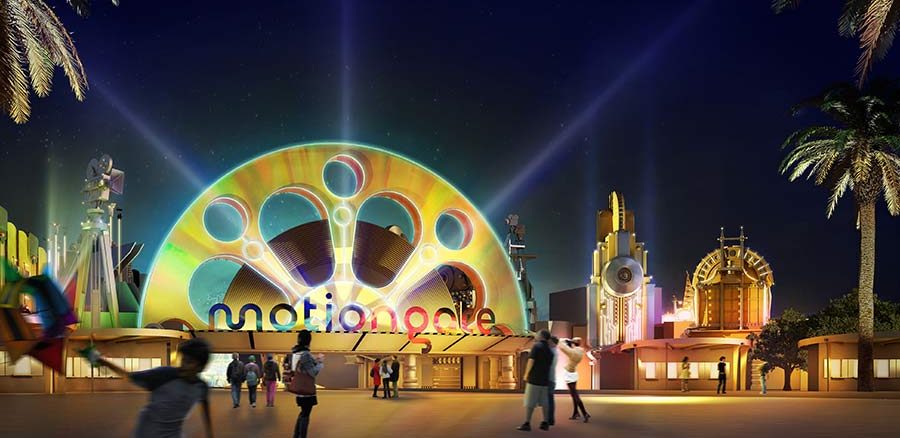 The city also has Hollywood in the desert which is the Motion Gate theme park. There are 27 rides and 13 action and animation films, like ghostbusters and cloudy. Three of the five zones which are dedicated to Hollywood's most legendary film studios including DreamWorks, Sony Pictures, and LionsGate, while Smurfs Village is entirely family friendly.
3. LEGOLAND Dubai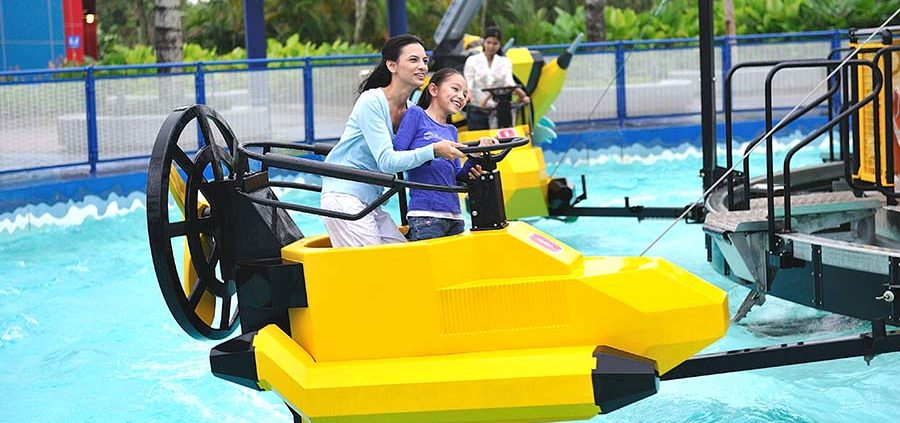 Dubai parks and resorts have a LEGOLAND Dubai which is yet another ultimate theme park destination for children and their families.60 million plastic Lego bricks were used to make it what it is today. It has got 40 attractive rides. In LEGOLAND city children can fly a plane or drive a boat. LEGOLAND Water Park-LEGOLAND Dubai's wet off-shoot is home to more than 20 child-friendly waterslides and attractions that include a wave pool, a DUPLO splash safari area for toddlers, giant water-dumping buckets and a lazy river where you build your own Lego raft. There are also educational elements like water flow channels where children can construct dams from Lego blocks to understand blustery fluid flows.
4. Bollywood Parks Dubai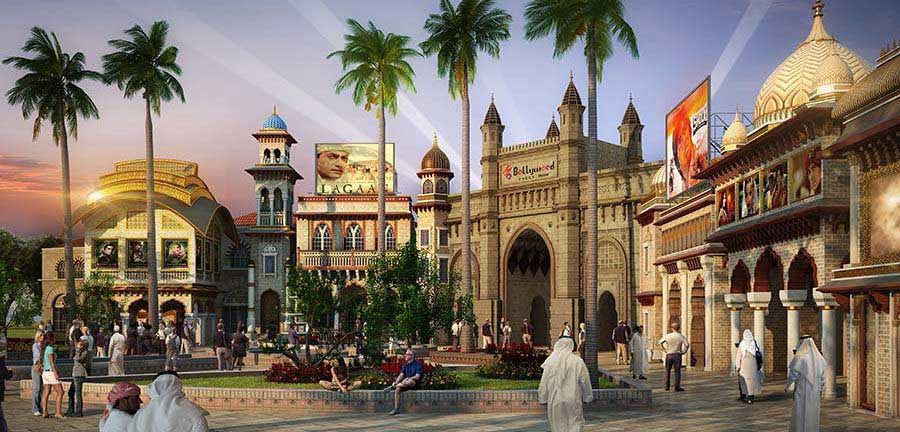 Feel a celebration of vibrant Indian culture and traditions at Bollywood Parks Dubai! Dubai ticks off another world first with this theme park dedicated to India's vibrant Bollywood film industry. The park features more than 16 cinematic rides, 30 live shows across seven different stages, Indian dining and five zones including Bollywood Boulevard and Mumbai Chowk. You can avail the tickets online
5. Wild Wadi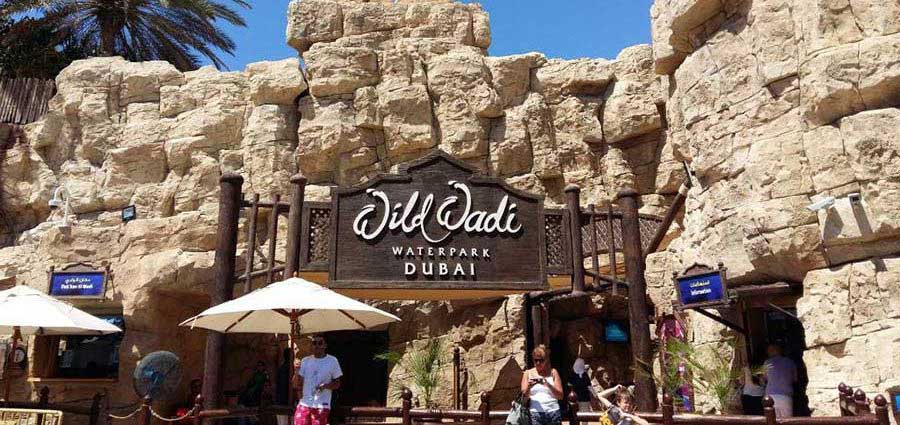 Wild Wadi offers 30 rides and attractions. The park is themed around the tale of Juha- a known character from the Arabian folklore. There are a lot of imaginative structures and great rides. The ring rides are the most attractive –Tantrum Alley & Burj Surj are two recent slides that have taken over the family rides. Both are the first of its kind in the region. Tantrum Alley is a slide with an exclusive blend of 3 tornados & Burj Surj has 2 bowls. Jumeirah Sceirah is the tallest and fastest free-fall water slide outside of North and South America. Rising to 33 m with riders reaching speeds up to 80 km/h.
6. Sega Republic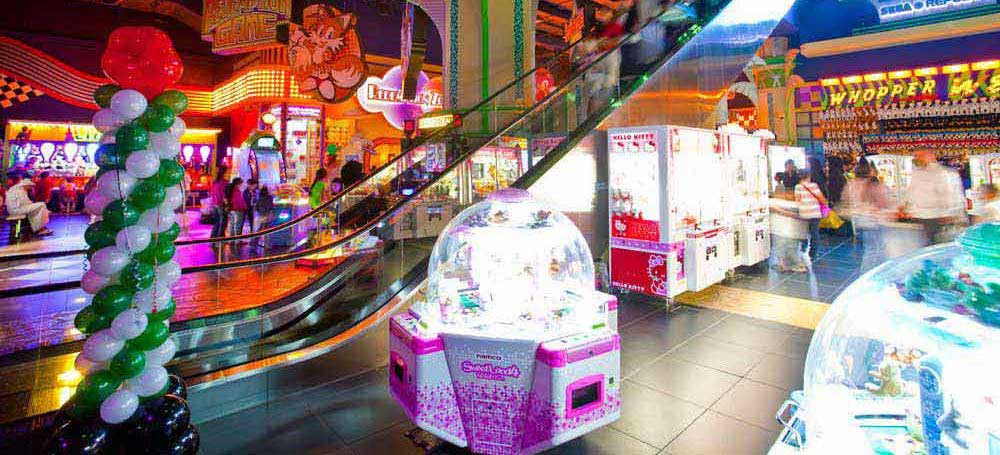 The Sega Republic is an indoor theme park inside Dubai mall. There are 16 rides, hundreds of video games and also virtual playing stations for gamers of all ages. Combining the latest in leisure technologies with high entertainment value, it represents a milestone in indoor theme park development.
7. Wonderland Amusement Park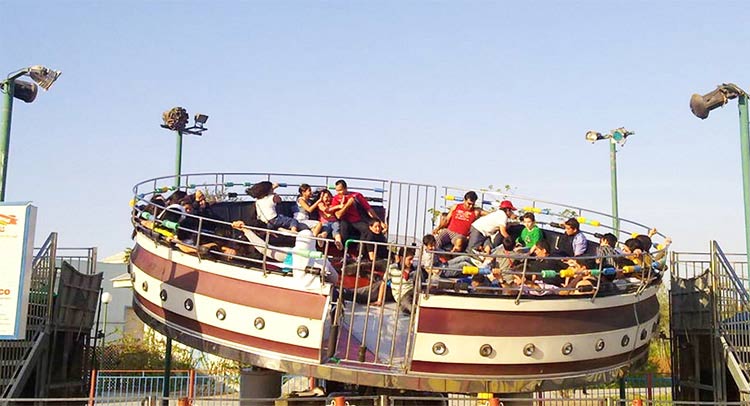 It is the largest amusement park in the United Arab Emirates. There are a Wonderland theme park and a water park named splash land with multiple rides which will make your heart skip a beat whenever you are on it.
So now you know apart from marine and safari rides where you are going to be. Dubai is a city which is going to surprise you right from the airport. People visiting never really considered to keep theme parks in their itinerary but it's a big miss for all ages if you are in Dubai and you haven't visited any. For the elderly, it's a walk down the memory lane and for the young ones it can't get any better.