Dubai, the city of Gold, is a favorite among many travelers all over the world. It is famous for its sky-piercing towers and luxury shops, a true haven for shoppers. The attractive global center has skyrocketed in fame over the years, resulting in many people wanting to visit it and explore its beauty.
In the midst of the engineering marvels of Dubai is the Burj Khalifa, otherwise known as the world's tallest building. With its captivating facade, it is certainly the highlight of the city. But it's not just the Burj that makes tourists want to visit Dubai. There are so many landmarks mixed with the old and the new, such as the Burj Al Arab that seems to be suspended above the Gulf and rest of Dubai's high-rise buildings. They are proof of the architectural wonders of Dubai's genius.
Yet in the middle of the glam that Dubai is known for, its cultural heritage is still reminiscent of the souks, museums, and food. For this reason, many tourists have fallen in love with the city's combination of modern and traditional, which makes people crave it more and soak up the shade of its culture.
However, Dubai recently changed its views of its Dubai visit visa rules. Not many people are aware of this update, but Dubai has taken off its 10-day grace period once the visit visa expires. So today, we'll tackle this new change, and we'll give some insight on how this update will impact the future of Dubai's tourism, especially those looking forward to getting a Dubai visa for long term stay.
Getting to Know the Dubai Visa Application Process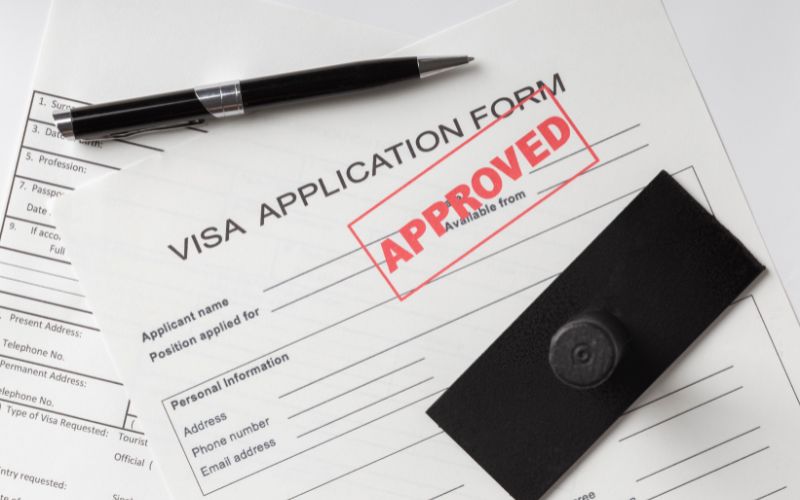 Before we talk about the removal of the 10-day grace period, let's quickly discuss the Dubai visa application process. This has been a well-organized process for years, and in the process, visitors are required to pass their visa application via the authorized channels. This can be done through a local sponsor or an authorized travel agency, provided  prospective visitor is eligible for entry after they have successfully submitted the required paperwork and paid the Dubai visa fees.
Saying Goodbye to the 10-Day Grace Period
With recent developments all over the world, countries like Dubai have been adjusting their rules and regulations in terms to allow visitors with a huge focus on security. To keep up with the changes, Dubai is working to strengthen its immigration control structure. This is why removing the 10-day grace period is the beginning of a highly structured and compliant visa system, and this is done to make sure that all tourists follow the application guidelines and rules.
This decision wasn't made in a day and required a lot of preparation as it was part of a broader plan for Dubai's progress. The city is always working towards the frontline of innovation; it continually updates its policies to make sure it keeps up with its high-powered global identity and ambitions. Hence, the elimination of the grace period is anchored to a deeper mission – and that is to improve Dubai's immigration management and streamline its rules and regulations.
In the past, tourists were allowed ten days to finish their affairs after their visit visa expired without any additional fees. This granted extra time for visitors to work on unforeseen delays in their business or travel events.
While this change may require a shift in the preparation and mentality of future travelers to the city, Dubai remains committed to allowing visitors to get more experience than usual. The removal of the grace period is not to discourage tourists from visiting Dubai but to give them a different sense while traveling, to be aware and be more prepared prior to planning their trips to the great city of gold.
Embracing the Effect
With better rules set by Dubai's immigration, the removal of the 10-day grace period now makes future visitors aware and careful with how they proceed with their Dubai visa application. It is highly important for travelers to now carefully plan their travel itinerary, and ensure that everything they have planned to do in the city is taken care of within the expected travel period.
Here's what you need to know:
Plan accordingly: Long-term travelers to the city should now be more careful in putting together the requirements, like the required paperwork, as well as planning their travel itineraries. They must also complete bookings at the place where they'll be staying prior to their expected arrival date. By doing these, visitors can ensure that they'll be able to conclude everything in their itinerary and not worry about extending.
Adherence to immigration laws: Travelers are required to follow complete compliance throughout their approved visa visit period. Overstaying in Dubai can result in penalties and, worse, possible non-entry to the city in the future or immediate deportation.
Contingency plan: Without the safety net of the 10-day grace period, having a contingency plan is now crucial. This is why we recommend that travelers carefully plan their departure date, making sure that it coincides with the date on which their visit visa expires, giving them enough time to finish up everything listed on their itinerary.
Communicate with the immigration officers – If any unanticipated situations happen that may result in a traveler needing to extend a few more days in the city, we advise that they get in touch with the authorities right away. This gives the immigration officers a heads-up on what happened and allows them to know the reason(s) behind your extension, as well as minimize possible issues with them.
Expert advice: Get tips from the experts and immigration authorities who know Dubai's visa policies like the back of their hands. They can provide important information and help with regard to the changes to their visa rules and regulations.
Conclusion
Dubai remains one of the world's top global destinations, and its continuous architectural innovations are inviting more travelers to visit it. Despite the newest change in their visit visa requirements, most especially the removal of the 10-day extension, this actually signals a new beginning for the city's development. With this recent shift, the foundation of traveling has shaken but for good, allowing visitors awareness, careful planning, strict compliance, and a meaningful partnership with Dubai's immigration authorities.
Understanding the technicalities of the new rules is important for future visitors, particularly those planning to get their Dubai visit visa for an extended period. However, these changes will not hamper any plans to explore the wonders of the city, as this only means a greater approach for visitors to plan ahead of time with unwavering determination as they will now scrupulously create their itineraries within the limited period of their approved visit visa.
FAQs
When does the new Dubai visit visa rule regarding the 10-day grace period come into effect?
The recent removal of the 10-day grace period has taken effect since May 15th of this year.
What happens if I overstay my Dubai visit visa under the new rule?
If you overstay your Dubai visit visa, you will be subject to certain sanctions and legal actions. This would include but is not limited to, paying an overstaying fee, immediate deportation, and denial of future entry to the country.
Can I extend my Dubai visit visa if I need more time to stay?
With the new rules, there are possible reasons to be allowed an extension. These reasons may be medical emergencies or legal. If, in any circumstance, you need to get an extension, make sure that you contact the authorities and provide a valid and ample reason for the request.