Planning a Dubai trip can ignite a sense of excitement as you think about the adventures that lie ahead. But amidst all the excitement, you remember that there are important things you need to consider before you can actually fly out and travel: the visa requirements and cost. While this aspect might seem uninteresting, it allows you to enjoy a smooth trip and experience.
That is why it is crucial to understand the specific Dubai visa requirements before you can set foot here. Depending on where you're from and the purpose of your visit, you may get either a Dubai tourist visa or a Dubai visit visa. Remember, these visas grant you the opportunity to visit Dubai for a specific span of time, allowing you to get lost and busy in its spirited culture, awesome architectural structures, and top-of-the-line attractions.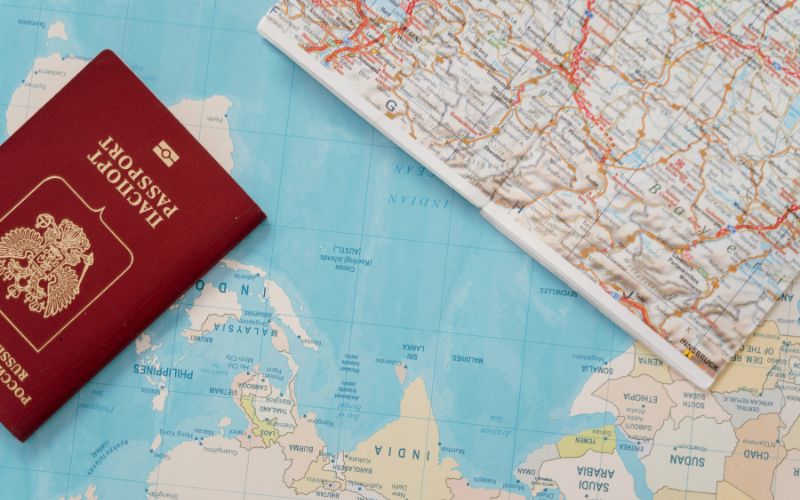 As mentioned, getting the necessary visa for your Dubai trip sets the foundation for a hassle-free journey. So as you start planning your journey to the city of gold, make sure you spend some time researching the visa requirements and Dubai visa fees thoroughly. By doing that, you can rest easy knowing you have completed the requirements and will be ready to start your adventure with confidence.
Types of Dubai Tourist and Visit Visas:
When it comes to visiting Dubai, there are several types of visas available. The most common ones include the short-term tourist visa and the long-term visit visa.
The short-term tourist visa allows visitors to stay in Dubai for up to 30 days and is typically suitable for leisure travel. With this type of visa, you can enjoy the different travel destinations, munch on their delicacies, and discover the unique blend of cultures you can only see in this rich Gulf country.
Meanwhile, the long-term visit visa is designed for those who plan to stay in Dubai for an extended period, such as visiting family or doing business. This is perfect for those with family members residing in Dubai who want to stay longer than the usual 30-day period. It is also advisable to get this visa if you are a company owner or work for a company currently operating in the country.
What is the Dubai tourist and Visit Visa Price:
A Dubai tourist visa fee may vary, and it would greatly depend on several factors:
Duration of stay
Type of visa you're getting
The 30-day single-visit visa fee now costs around AED 550-900. On the other hand, travelers getting the 60-day single-entry tourist visa are said to pay around AED 800-1000.
| Visa Type | Visa Price |
| --- | --- |
| 30 Days Single Entry Tourist Visa | AED 405.00 |
| 30 Days Child Visa | AED 299.00 |
| 60 Days Single Entry Tourist Visa | AED 1,000 |
| 60 Days Single Entry Child | AED 500.00 |
| 30 Days Multiple Entry Tourist Visa | AED 749.00 |
| 60 Days Multiple Entry Tourist Visa | AED 1,300.00 |
| 60 Days Multiple Child | AED 800.00 |
| 30 Days Extension Dubai | AED 1,050.00 |
It is also important to note and expect certain hidden costs, like visa processing fees and other service charges. So make sure that you have the updated and correct details of fees associated with the requirements. Visit the official Dubai government website or get in touch with reputable visa agencies, as they can assist you with any queries you may have regarding this matter.
Visa Extension Fees:
If you plan to extend your Dubai trip beyond the allowed period, then you need to know the associated extension fees for the visa. However, this would depend on the type of visa and how long you intend to extend your stay.
You can check for updated information from reputable and official sources so you will have an exact idea of what requirements are needed and how much you need to pay extra for the extension of your visa. You can also see the table above for the 30-day extension visa fee.
What is the validity of Tourist and Visit Visas?
The Dubai tourist and visit visa validity actually depends on your chosen visa type.
A short-term tourist visa is valid for 30 days from the date you arrive in Dubai.
On the other hand, long-term visas allow travelers 60 days from the entry date to enter the country.
Reminder: Always check the validity period for your chosen visa so you won't have any issues with regulation compliance, which can hamper your plans for a seamless travel experience.
How to apply for a Dubai visa:
You can approach an authorized and reputable visa agency to apply for a Dubai visa.
Take note that the application process usually involves the following:
Filling out an online form
Preparing and providing the necessary paperwork –a copy of your valid passport and photos with white background
Scanned photocopies of your return flight tickets
Visa fees
Make sure you always cross-check the documents and information you will submit to avoid delays in your travel plans or getting rejected.
Common Reasons for Dubai Visa Rejection:
Dubai is known to open its arms to anyone from different corners of the planet, but there are instances when visa applications get rejected. Want to know why? Well, these are the common reasons:
Incomplete or incorrect paperwork submitted
Has previous visa violations
Has criminal records
Not enough financial proof
We understand that you don't want to get your visa rejected. Therefore, make sure that you carefully check all the requirements before submitting your application to avoid getting into this situation.
How to Save Visa fees through Only Dubai Visa:
If you are looking to save on visa fees, you can count on visa specialists at Only Dubai Visa. We have a team of visa experts who have assisted visa applicants to Dubai for more than a decade. Aside from that, we have extensive experience with immigration procedures and can provide you with visa solutions that will suit your needs.
For all inquiries regarding the associated costs for single-entry Dubai tourist and visit visas, feel free to contact us anytime.
What are the documents required for a Dubai visa application?
The documents required for a Dubai visa application would include your passport with a minimum of 6 months validity, a recent passport-sized photograph with a white background, a completed visa application form, a confirmed flight reservation and copies of your return ticket, hotel reservations or an invitation letter from a sponsor if applicable, proof of travel insurance, and proof of financial stability such as bank statements or sponsorship documents.
Can I extend my Dubai visa beyond the initial validity?
Yes, it is possible to extend your Dubai visa beyond the initial validity if you meet the criteria set by the immigration authorities. The process and requirements for a visa extension may vary depending on visa type. It is recommended to contact the relevant authorities or a visa agent for accurate information and guidance on visa extensions.
How long does it take to process a Dubai tourist and visit visa?
In general, it can take anywhere from a few days to a few weeks to process a Dubai visa. Standard visa processing usually takes around 3-4 working days, while for express processing, it can take up to 24-48 hours. .
It is advisable to submit your application weeks before your planned travel dates to make time for any delays in processing.
Are there any age restrictions for Dubai visas?
There are no specific age restrictions for Dubai visas. However, minors must submit additional paperwork and consent forms from their elders depending on their age and situation. It is best to consult with your visa agency for the specific immigration regulations and requirements for minors traveling to Dubai.
Conclusion:
It is always best to get an idea of the Dubai visa fees. Why? Because it would greatly help with planning while ensuring that you don't get into any hiccups while preparing yourself for the awesome trip to the amazing travel spots in Dubai.
So if you still have doubts about the whole visa application process and associated costs, don't hesitate to ask for assistance from Only Dubai Visa's visa team.