Renewing or extending your tourist visit in Dubai may seem to be a daunting task. However, it hardly is. You can easily extend your tourist visa without leaving the city or country. If you are visiting Dubai on a tourist visa and you want to extend your visa, it is important to know everything about the process of extending or renewing it. This would ensure that you have a solid plan and there are no hiccups. Here we have provided you with a detailed account about UAE or Dubai visa extension.
Below is a complete guide on how to renew or extend your Dubai tourist visa.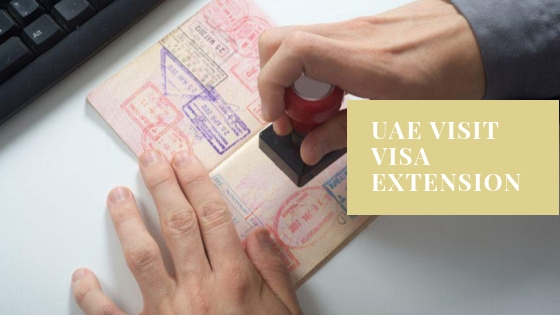 What is a Dubai Tourist Visa?
Before you plan a Dubai holiday you should check whether your passport is valid for at least 6 months after your Dubai arrival and whether you need to apply for a pre-approved Dubai visa according to your citizenship. Dubai visa on arrival guides or Dubai visa experts can clarify your doubts if you can avail of the visa on arrival option. Dubai tourist visa is a visa offered to citizens of those countries that are not eligible for visa on arrival or visa-free entry. It is available for 30 days or 90 days, as per your requirement. This visa is perfect for those who are visiting Dubai for a holiday or to meet their family members or friends. The tourist visa gives you the chance to stay or travel within UAE until the date of expiry.
It is important to remember that the UAE embassies do not issue any visa. Dubai tourist visa can be applied through a tour agent, airline or a hotel in Dubai. If you are applying through an airline, you would have to book your flight tickets through them. If you are applying through a hotel, it is mandatory to make reservation at the same hotel. If both these situations do not work for you, you can look for a tour agent. Make sure you do a good background check on the tour operator before applying for your visa. The most effective method to get the cheapest tourist visas for Dubai is to work with a reputable Dubai visa expert.
Dubai Tourist Visa Extension
Dubai visa can be extended twice, each for 30 days. In short, it is possible to extend the visa for 60 days. Each Dubai visa extension would require you to pay a fee of AED 600. You would not have to leave UAE to extend the visa. The crucial thing to remember is to apply for renewal before the expiry date of your visa. If you fail to renew your visa, you would have to pay a fine of AED 100 for each extra day you stayed in the United Arab Emirates. This fine is calculated from 10 days after the visa expiry date.
Documents Required for Dubai Visa Extension
You can apply for an extension through your hotel, airline or tour agent Just like while applying for a tourist visa, you would have to submit some supporting documents even while applying for an extension. Here is a list of documents that you have to submit.
A copy of your passport is the most important document. Your passport should have minimum 6 months validity from the date you are planning to return to your country.
2 recent photographs have to be submitted. The photos should be coloured and should have a white background.
The copy of your current visa should be a part of the documents.
Citizens of countries like Iran, Pakistan, Afghanistan and Iraq also have to submit their National ID card.
Apart from the above provided documents, you would have to submit some guarantor's documents as well.
You have to submit the copies of your guarantor's passport and resident visa. Both should have minimum 3 months validity.
You have to provide a copy of your guarantor's Emirates ID.
Contact number and email address of your guarantor should be part of the documents you submit.
Your guarantor's last month bank statement also has to be submitted. He or she would also have to submit a security cheque of AED 5500. This cheque would not be deposited, rather the cheque would be returned to your guarantor once you return to your country.
In case you do not have a guarantor, you would have to make a deposit of AED 2000 while applying for your visa renewal. This money would be refunded to your bank account once you reach your home country.
So, you see, extending or renewing your Dubai visa is not a difficult task. You only need to submit all the right documents and at the right time. Once you have renewed your visa, you can continue exploring Dubai and neighbouring countries or enjoying your visit with your family and friends without any worries.