Dubai is known for its lavish and sophisticated lifestyle. This city is steeped in luxury living and modern conveniences, which could explain why the emirate has more expats than Emiratis. A high standard of living attracts people from all over the world to work and live in this fascinating emirate. Not just Dubai, but all of the other emirates of the UAE also offer a wealth of amenities and a higher standard of living. One can, however, only work and stay for a few years with a normal work visa, and the visa needs to be renewed if it expires. Emirates has introduced an option for a certain category of people to apply for a Golden Visa which has several advantages over a normal UAE visa. Read on to know more about the same.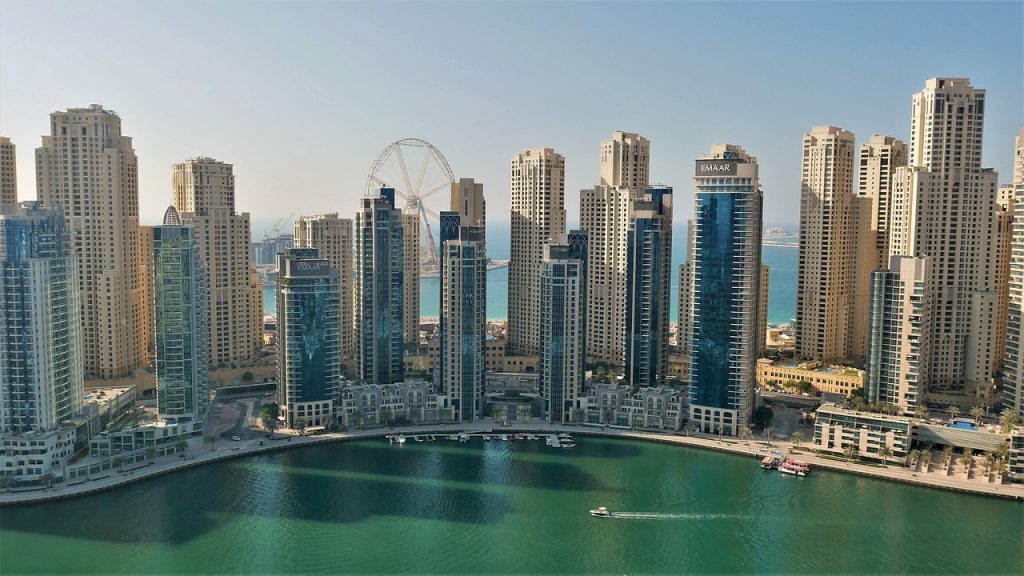 What is a UAE Golden visa?
The UAE Golden visa is in the news, with many top celebrities and sports persons receiving their visas prestigiously from the government of Dubai. If you are wondering what all the fuss is about, here is an insight as to what the UAE Golden visa is all about. The UAE Golden visa was launched in 2019 where eligible people can avail stay in the country for a period of 5 or 10 years. It allows foreigners to study, work, and live in the UAE without requiring them to apply for a visa through a UAE sponsor. This long-term residence visa also allows the holder to conduct business in the UAE. UAE Golden Visa is also called Dubai Golden Visa, and it is both one and the same, just as UAE visa is commonly referred to as Dubai visa.
UAE Golden visa benefits
The main advantage of a UAE golden visa is that its holder can reside in the country for five or ten years as specified in the visa. A holder of this visa can make investments and even start a business in Dubai. In the United Arab Emirates, work visas are normally valid for only two years before they have to be renewed. The UAE Golden visa permits you to enter and exit the country as often as you want, as well as live in the country without having to worry about renewing the work visa every two years.
You can also bring your spouse, parents, or dependent family members with you on a UAE Golden visa. UAE Golden visas, however, are long-term visas that need to be renewed once the tenure of the visa ends. The UAE Golden visa does not grant permanent residency to its holder.
Who can apply for a UAE Golden visa?
Unfortunately, not everyone is eligible for a UAE Golden visa. Individuals who are well-off, have the specific skill set, or are ready to invest a great deal of money in the UAE may be eligible for a UAE Golden visa. Applicants from anywhere in the world can apply for this visa provided they meet UAE Golden visa eligibility.
The country is only issuing UAE Golden visas to those whose eligibility criteria meet those of investors, outstanding students, professionals, and individuals with specialized talents or skill sets, such as celebrities, musicians, and actors.
Investors from around the world are welcome to apply if they are interested in investing in UAE real estate or other projects or companies. However, they should be willing to invest up to ten million AED in UAE or be part of a company with a 10 million AED capital investment. Investments should be owned outright, should not be a loan, and maintained in the UAE for at least three years. Real estate investors can avail themselves of 5-year Golden visas for now.
Professors from world-renowned universities, scientists with major contributions to their fields who are accredited by the Emirates Scientist Council, doctors with 20 years of practice, and cultural and artistic professionals who are accredited by the Ministry of Culture and Youth are eligible to obtain UAE Golden Visas.
A 5-year UAE Golden visa is also available to chief executives receiving 50,000 AED per month, with 5 years of experience, and with a valid employment contract and insurance.
This visa is also available to university graduates who have a GPA of 3.8 or higher. UAE Golden visa for students is also available for meritorious students excelling in their studies with 96 % in their secondary academic years.
How to apply for a UAE Golden visa?
The first step of the UAE Golden Visa application procedure is to find out if you are eligible for this visa and fulfill all the UAE Golden visa requirements. Next, you should visit the website of the Federal Authority for Identity and Citizenship and submit your application. Once the authority officers review your application, you will receive the result in your email. Once you get the confirmation to go ahead with the procedure, you should upload all the documents along with recent photographs as per Dubai visa photo size requirements, pay the fees and then wait for the approval. If the application is found to comply with the requirements for a UAE Golden Visa, a visa will be issued. The eligibility to grant 5 or 10 years visa depends on the Government of UAE.
How much does the UAE Golden visa cost?
UAE Golden visa price is set at AED 4850 per person. The application cost and Issuance fee charges will be added extra to the visa fee.
By offering a UAE Golden Visa, the destination is able to retain and attract talented individuals from around the world, thus encouraging the growth of its economy. It is a wonderful opportunity for those who want to live and invest in the country with a future-oriented outlook.