While in Dubai with your family, you wish to spend a special day with them, away from all digital devices. If you are wondering how to have a day that both the younger and the older members of the family will find pleasant, visiting Global Village Dubai will be the best choice. The time spent at Global Village will turn out to be the highlight of your Dubai trip with the Dubai Visa.
Global Village Dubai is one of the most eagerly awaited family entertainment events bringing together visitors from all over the world to enjoy shopping and entertainment. Many nations set up their pavilions, offering an experience of culture, shopping, food, and much more. Each nation has its own designated pavilion, where they display their unique offerings.
The most interesting experiences at the Global Village are given here.
Pavilions: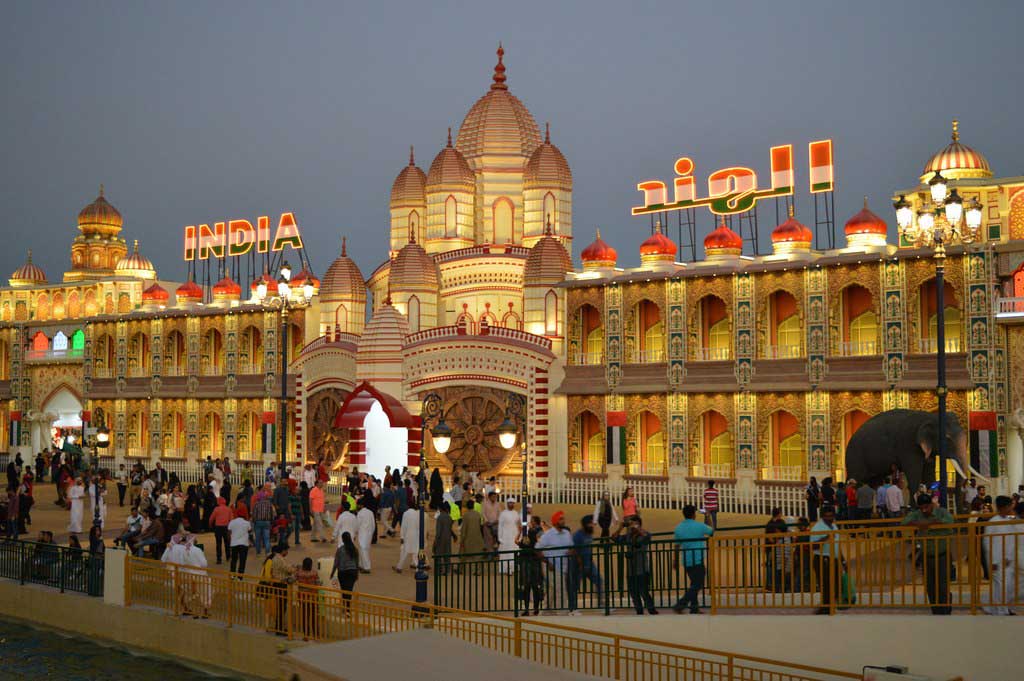 As mentioned earlier, many countries, over 75 of them, have their pavilions. A pavilion of a particular country represents all that the country stands for. Along with UAE people's traditions, folklore and cuisines, you also get to witness heritage, food and entertainment of countries from all continents. You will find its most iconic architectural structure, in miniature, here. So also the food, lifestyle, handicrafts, and other aspects of its culture. As you explore the different pavilions you will feel as if you have taken a world tour and visited those countries……a world tour in a matter of hours.
Cultures from Around the World:
As you explore the pavilions, you are exposed to the language, the food, the traditional art and craft, music, etc. of that country. Compare and contrast your own culture and lifestyle with that of the other countries. How do they dress? How do they cook their food? What are the unique features of that culture? As you find answers to such questions you learn to appreciate and understand those whose lifestyles and cultures are different.
Entertainment: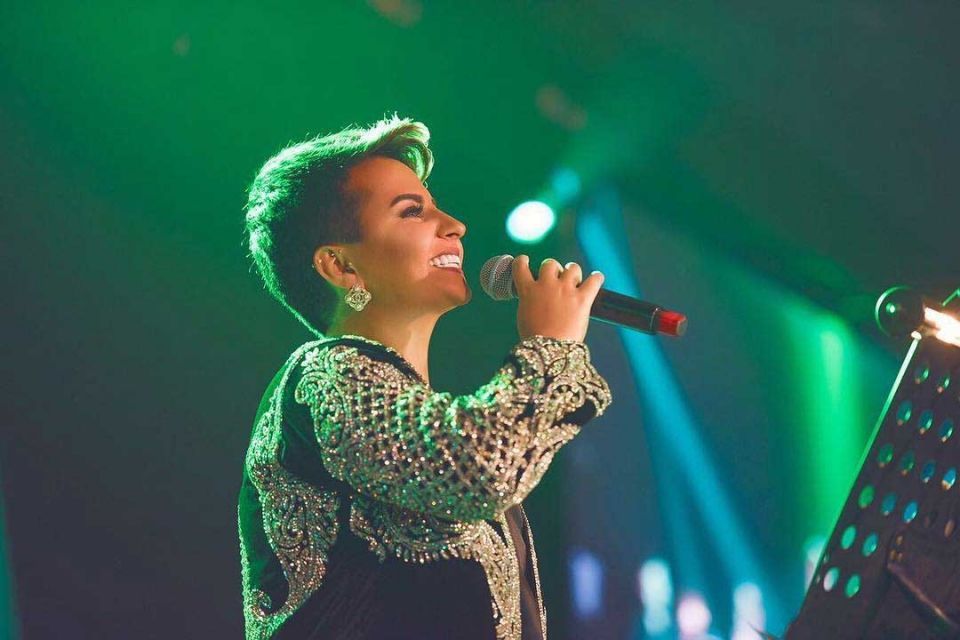 The Global Village has a spectacular line-up of live entertainment and events to delight guests of all ages. You will find your child's favorite character and kids' shows. If you like traditional cultural performances, then there are plenty of such performances for your enjoyment. Experience international street entertainment, dazzling main stage performances, and more here.
Stunt Shows and Thrills: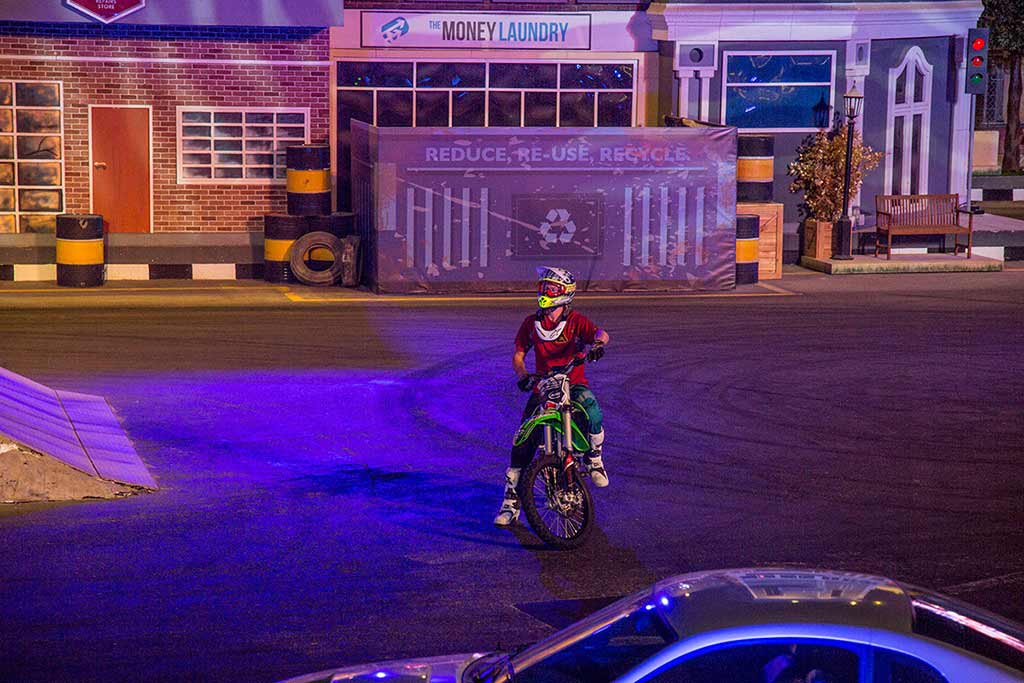 Catch live shows by international artists. Brand new stunts are exploding on the stage each year. Watch death-defying stunts performed on bikes, thrilling car chases, and other electrifying exploits performed by professionals. Take a tour of the Haunted House and enjoy being scared. Try the escape games to indulge in teamwork and test your ingenuity and resourcefulness.
Carnaval: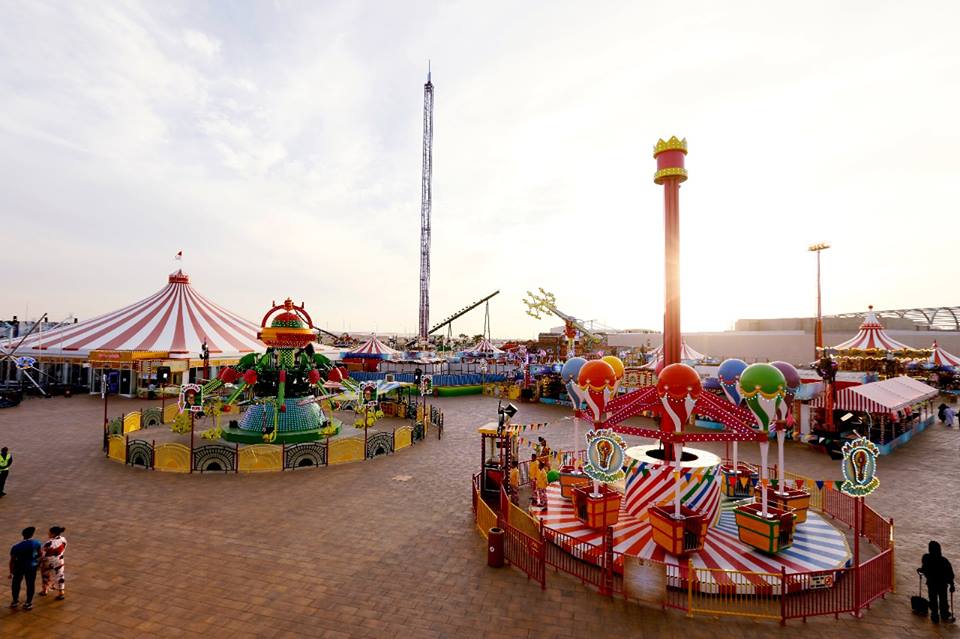 Spend some time at the Carnaval. With more than 160 rides, skill games, arcade games, and other attractions, you can pass a few pleasant hours here. Whatever be the age of the family members, there are appropriate rides for them. From highly thrilling to fun rides, you get them all here. For the younger members of the family, the time spent here may turn out to be the most enjoyable part of their Global Village visit.
Ripley's Believe It Or Not:
Everyone has enjoyed the exhibits of Ripley's Believe it or not at some time or the other. You will find life's weirdest and most wonderful attractions in this exhibit. As it is about amazing people doing amazing things, this is one of the most popular venues at the Global Village. The six museum galleries are Robert Ripley's Tribal Jungle, Human Oddities, Ripley's Warehouse, Ripley's American & Arabian, Magical Studio, and WOW Space Gallery. There are exhibits and interactive experiences for those who want to see the extraordinary. Do not miss the Marvelous Mirror Maze with its mirrors, light, and sound displays.
Shopping: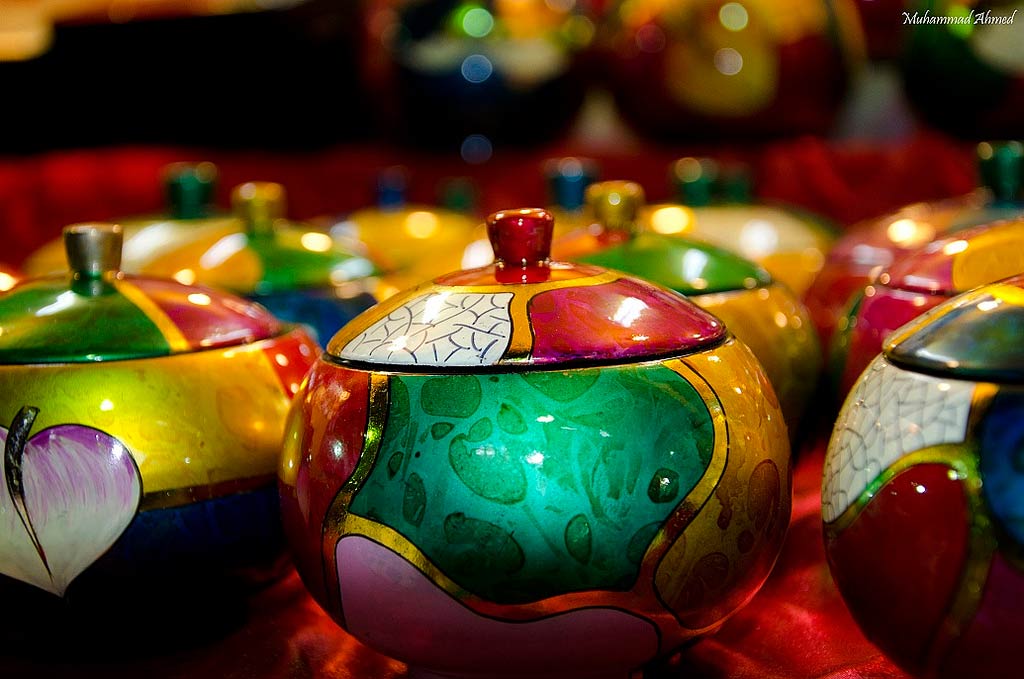 The fascinating souks in Dubai offer a bounty of traditional Arabian merchandise. However, Global Village presents a kaleidoscope of cultural artefacts and more from around the world in one place depicting 'the Souk of the World '. As you go from a pavilion to the next one, do not miss purchasing the best items offered at each. Get delicious honey from Yemen or exquisite carpets from Iran and Afghanistan. Buy argan oil from Morocco or shea butter from the African souk. You may also buy some of the best dry fruits from Thailand. Get the best textiles from the India pavilion. Buy fashion products from China and other East Asian countries. Every pavilion has some special goods that you can pick up.
Cuisine from Around the World:
Whether you are a foodie or a fussy eater, you will find some great food here. Food vendors are found at every corner and sell everything from hot corn in a cup and roasted chestnuts to freshly prepared crepes, pasta, and kebabs. Relish the pina colada at the Passion Taste or try the Asian dishes at the Floating Market. Enjoy a multicolored ice cream served in a curved waffle. The bite-sized Korean cakes are delicious and popular. Be sure to taste some food that you have never tried before.
If you visit the Global Village on a Thursday or Friday, you are in for a special treat.  The marvelous fireworks display begins at 9:00 pm, and your family members will enjoy watching it. Watch the dazzling display that lights up the night sky.
While visiting, wear conservative and comfortable clothes. Look up the various events to decide on what you want to experience here. It may not be possible to experience everything in one visit. So, as you head home, you may already be planning your next visit to Global Village Dubai.