Every year the Institute for Economics and Peace (IEP) releases a report on Global peace index in consultation with the global think tanks, that ranks the nations on the basis of data collected regarding the peace and stability in the respective country. With escalating unrest in Middle Eastern nations and also the growing acts of terrorism in first world countries have undermined the spirit of travelling. The incidents of shootout at Orlando or the coordinated terrorist attacks in Mumbai, India where one of the country's premier hotels was ransacked by armed militants or more recently attacks in Paris, France have added to the woes of safe tourism.As compared to other middle eastern  nation Dubai is very safe for tourism.
So here, we have compiled a list of ten nations that are safest travel destinations in 2017:
1. Switzerland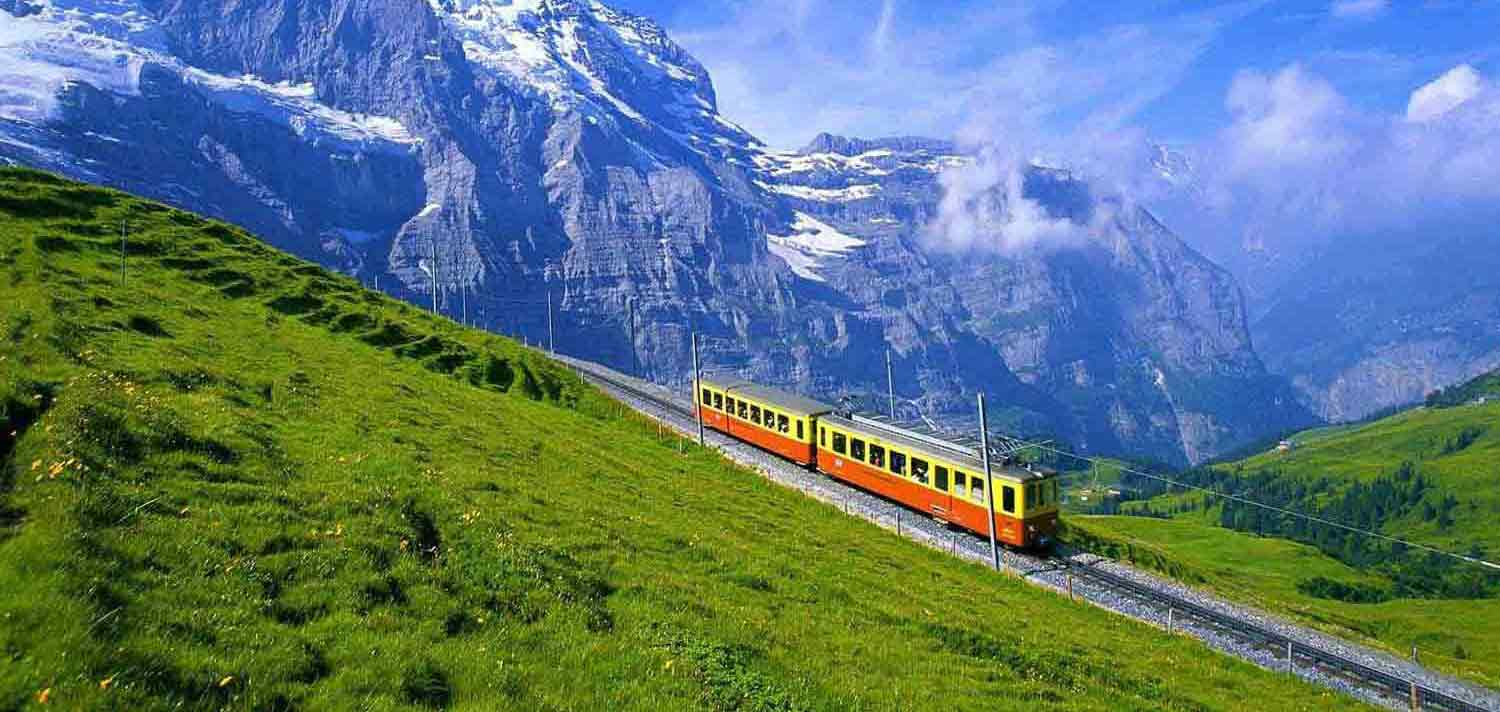 Switzerland is a small landlocked mountainous nation situated in central Europe that is regarded as one of the most beautiful and peaceful destinations in the world. It is a euphoric spectacle of beautiful landscapes, a slideshow of breath-taking pastures that has been enticing travellers into its aura. Home to the high peaks of Alps and known for its mouth-watering chocolates, this place offers sublime experiences of life. The town of Zermatt situated beneath the majestic snowy mountains, hiking in the Swiss National Park, Aletsch glacier and the sheer magnificence of the Lake Geneva are some of the popular attractions of Switzerland.
2. New Zealand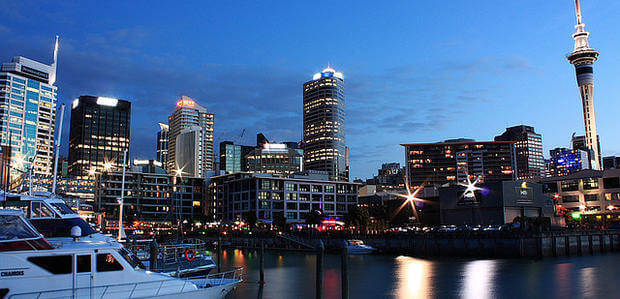 New Zealand is a group of two main islands situated near South Western Pacific Ocean. New Zealand is about encounters with landscapes and culture, both new and the old. It is an escape from the world into a non-crowded, green and peaceful country. The original Maori culture still runs deep across this beautifully modern nation. The capital Wellington offers a colourful urban life that is laced with magnificent Victorian architecture. New Zealand is one of the best hiking destinations on the planet, with numerous lakes, mountains, fjords and beaches scattered across the country. Auckland, Bay of Islands, Waiheke Island and the Hauraki Gulf are much sought after destinations in this nation.
3. Iceland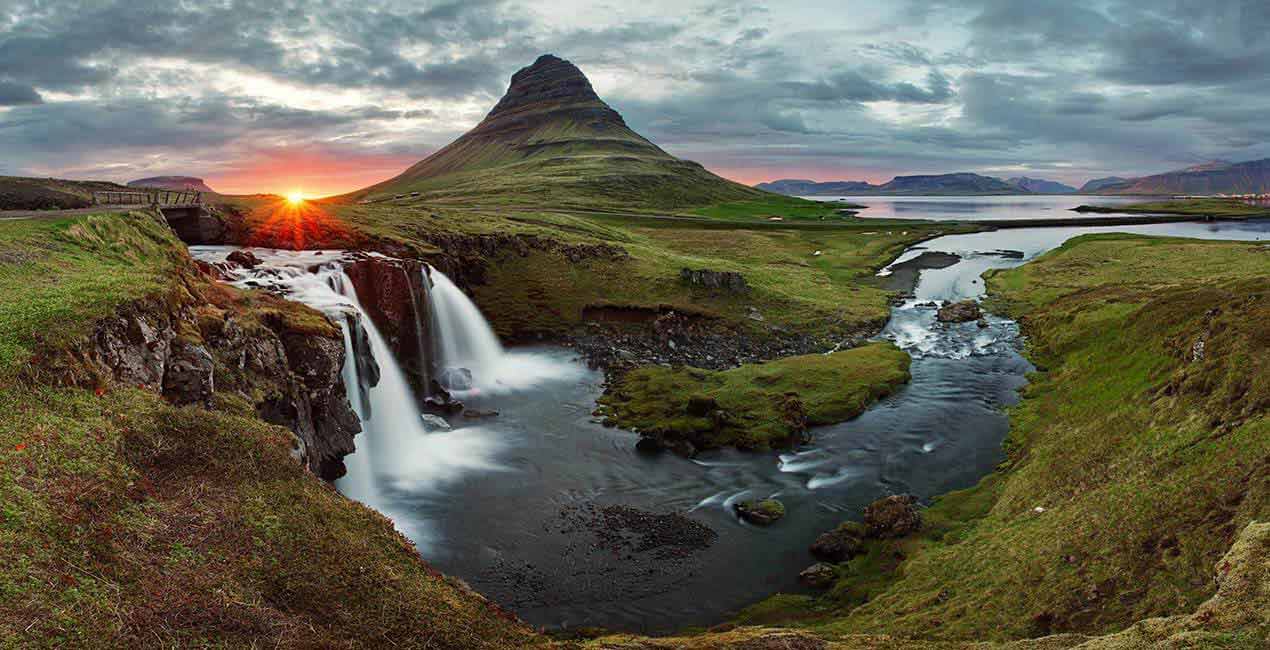 Iceland is a Nordic island nation also known as the land of frost and fire. Iceland is home to numerous geysers, hot springs, volcanoes and lava fields. It is a nirvana into the magic of glittering glaciers and geothermal lagoons that turns into a paradise for nature lovers. This is a less populated nation and sheer industriousness and resourcefulness of locals makes it one of the most peaceful destinations. Reykjanes peninsula, Westfjords, Jokulsarlon and Vatnajokull national park are full of palpable energy and rank among the most loved destinations of this northern paradise.
4. Bhutan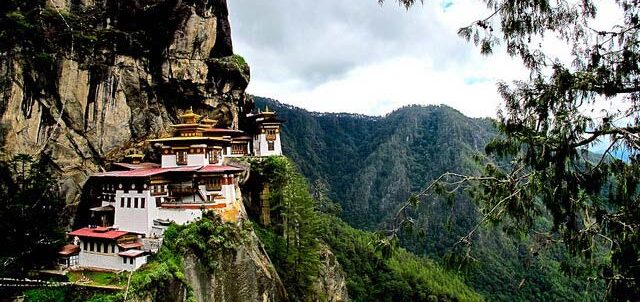 Bhutan is a small landlocked nation situated in the Indian subcontinent in the South Eastern Asia. Bhutan is a magic of divine Himalayas and rich Buddhist culture. This small and peaceful Himalayan kingdom lives the vitality of its sacredness of Buddha. A journey into Bhutan is a journey into a whole new reality of happiness. Bhutan fascinates with its ingenious blend of new age culture and ancient traditions. Taktshang Goemba, Archery at Paro, Haa Valley and Punakha Dzong are top places to look out in Bhutan. To sum up, Bhutan is a trek of a lifetime.
5. Japan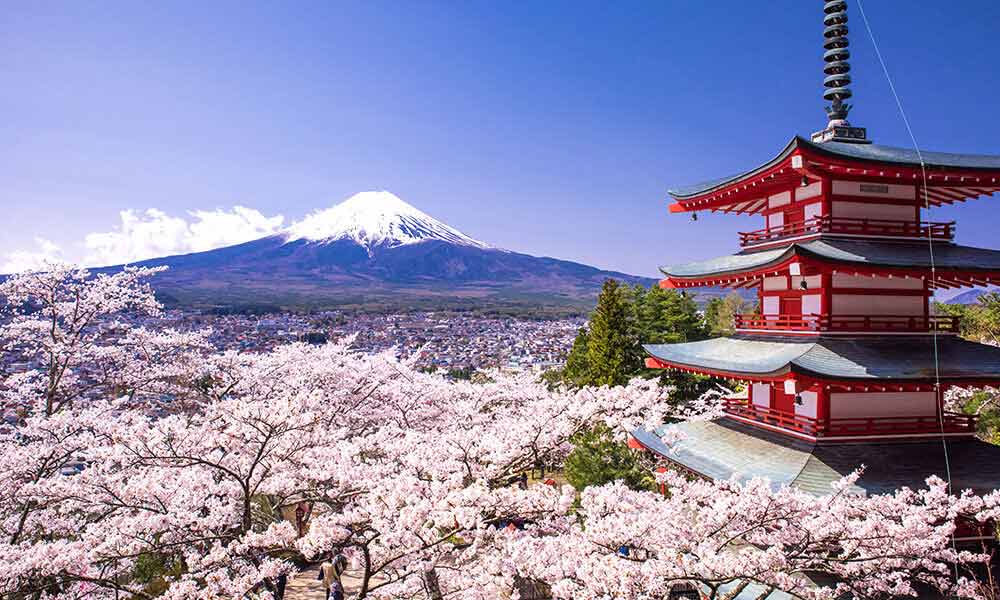 Japan is a small island nation in the Pacific Ocean characterized by cities that are always on the move. Japan, the pivot of the politics of the Second World War is surprisingly one of the most peaceful nations today. Japan never fails to fascinate the way it re-invents life. Japan is truly timeless. Japan lives the next age technology blended with time honoured ancient traditions. Japan is about imperial palaces, mountainous landscapes and thousands of sacred shrines and temples. Tokyo – the capital always amazes with skyscrapers, its traditional culture and its passion of technology.
6. Czech Republic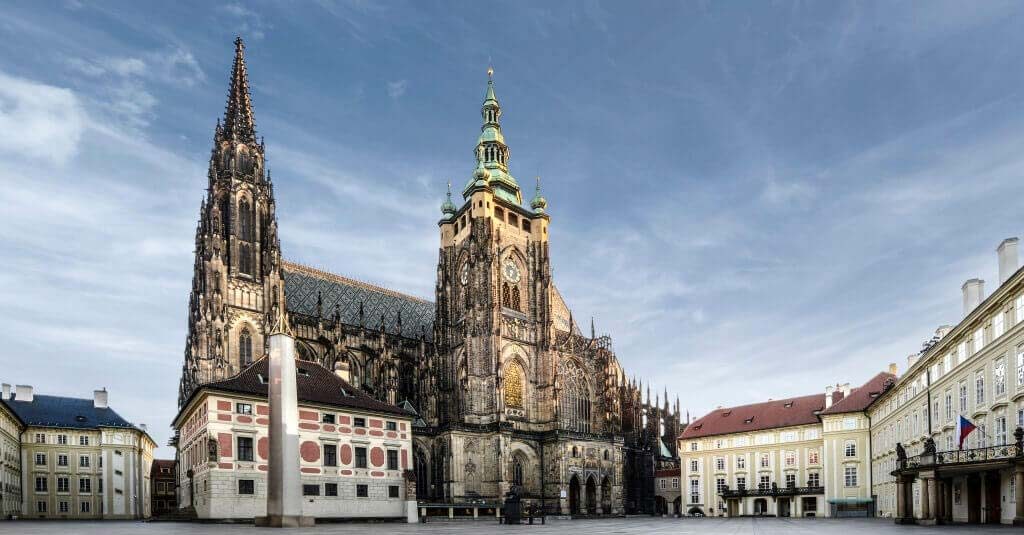 Czech Republic is situated in central Europe and is a gateway to European history. Once the heart of Austro-Hungarian Empire, today it is one of the most splendid and peaceful tourist destination. Czech Republic is a celebration of nature and the beautiful culture. Prague- the capital city is the cradle of the culture that Czech has lived. It has its own fragrance and light which will stay with you. Not to mention, Prague is known for its exotic and heavenly beer. Charles Bridge, Prague castle, Queen of Music and Old Town Square are some of the most attractive destinations in Czech Republic.
7. Austria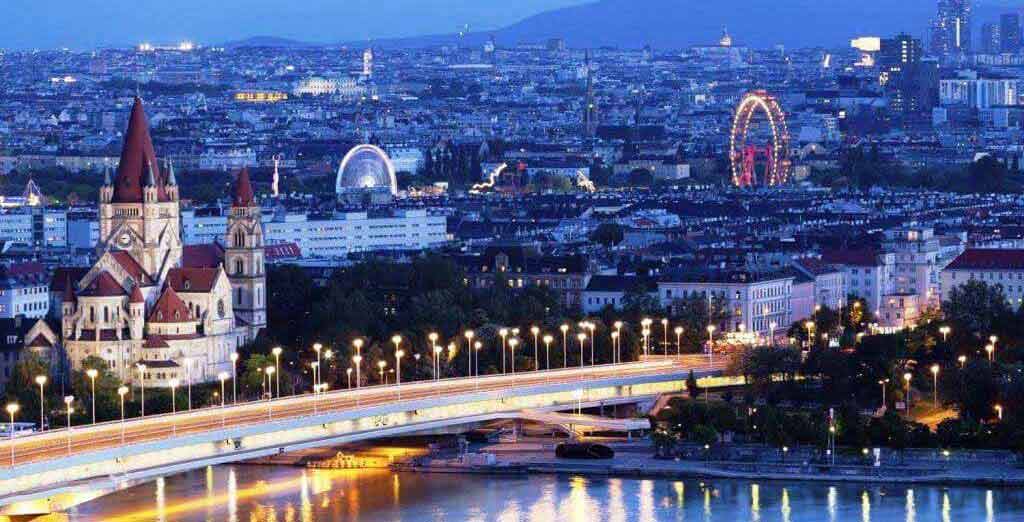 Austria is a landlocked nation in central Europe with about 8.7 Million inhabitants. Austria, the centre of the First World War is one of the most beautiful and peaceful countries to live and visit today. Austria is situated in central Europe. Austria lives its own majestic imperialism. The outdoors at the countryside showcases Alpine peaks whereas the capital of Vienna is stroll along a historical canal with its palaces and baroque streetscapes spread across the city. Schloss Schonbrunn, Schloss Belvedere, Prater and FerrisWheel are some of the must-see places in Vienna.
8. Finland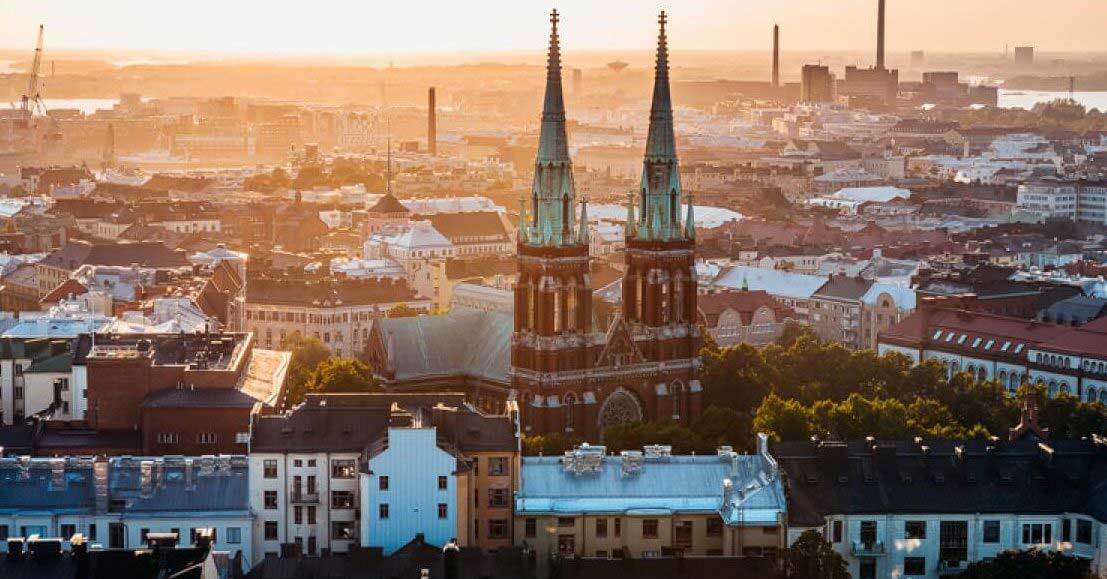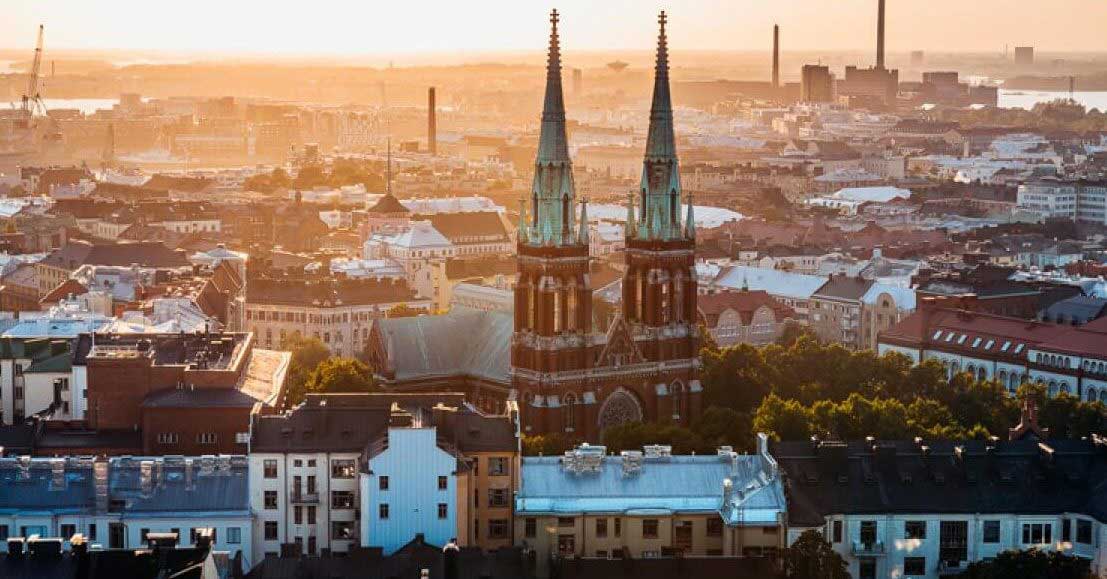 The list of the safest countries couldn't be complete without a Scandinavian country being a part of it. Finland is a Northern European nation that borders Scandinavia and is spread across a peninsula surrounded by the Baltic Sea. Finland stuns with its display of northern lights. The summer sun never sets on this beautifully frozen country. The stretches of wilderness with snow hushed forests and vibrant cities spread across the southern part makes it a natural wonderland. Hiking in the national park situated in Northern Finland, Sledding and Snowmobiling, Harmonious music festivals and bear watching in eastern Finland are some of the major tourist attractions