Dubai offers awesome attractions for not only adults but also for kids, thus making it one of the top destinations for a family vacation. Be it theme parks, aquariums, ski resorts, beaches, or desert activities, there is something or the other in store for all age groups. If you plan a holiday to this fantastic destination with your family, here are the 15 best things to do in the city.
Dubai is a treasure-trove of family-friendly attractions. Here are some of the best things to do in Dubai with family to have a blast!
1)  Ski Dubai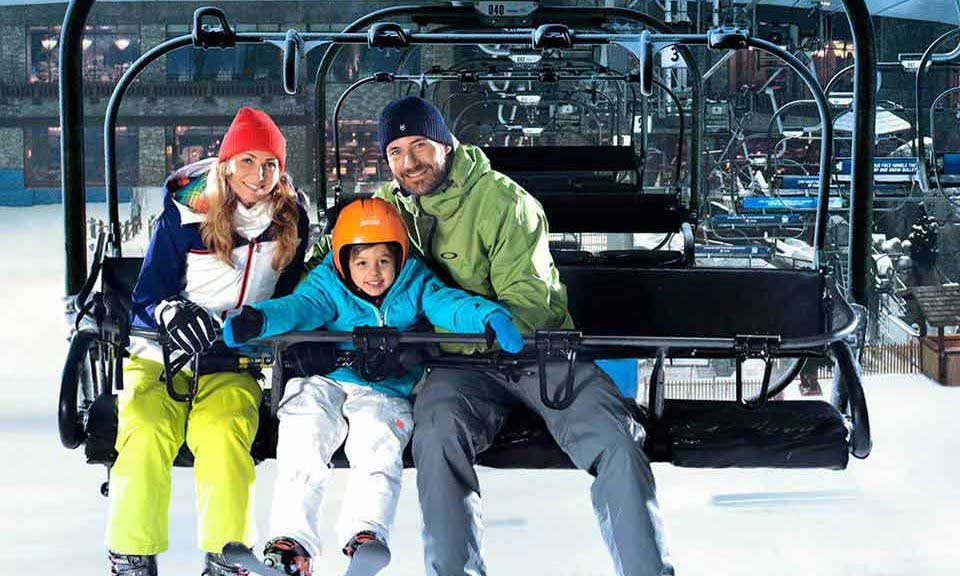 It is surprising to find a ski resort in the middle of the desert. But Ski Dubai is a great place to take a break from the scorching Dubai heat and enjoy fun snow activities such as tobogganing, skiing, zorbing, snowboarding, and enjoying time with the adorable penguins.
2) Miracle Garden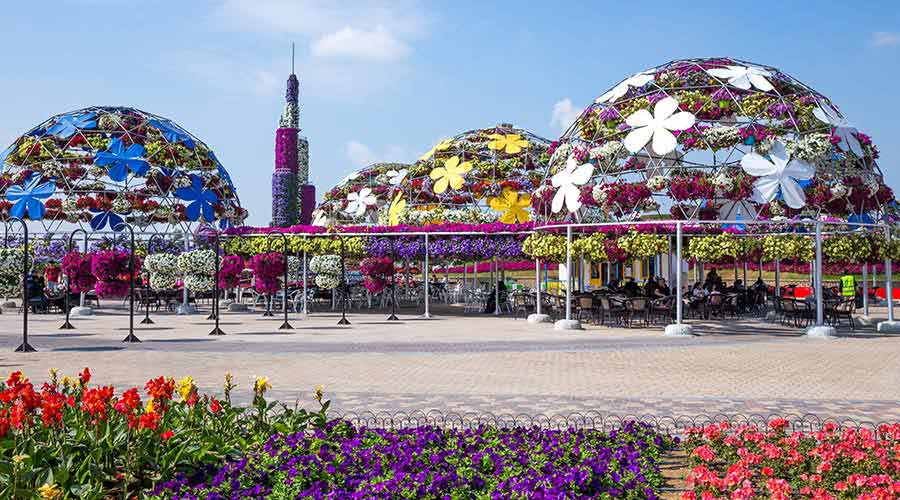 The Dubai Miracle Garden is the world's largest natural flower garden which is an ideal place to spend some family time. The various displays made of flowers and plants and the riot of colors transport you to a fairy tale land. Also, visit the butterfly park when you are here.
3) Burj Khalifa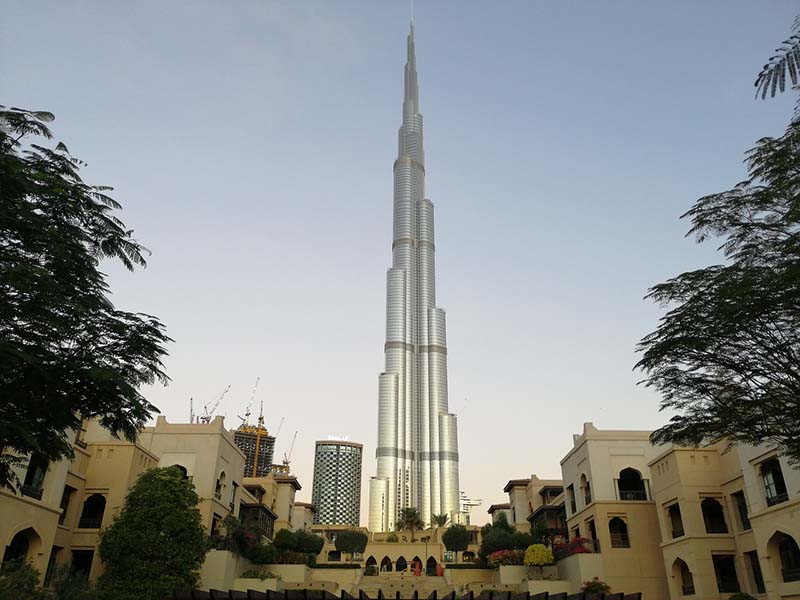 This engineering marvel is an absolute must to visit with your loved ones. Feast your eyes on some stunning views of the city from the top of the tallest structure on the planet. Is Dubai's iconic attraction enticing you to apply for a visa? For a pleasant trip, go through a guide to visiting the Burj Khalifa before you leave.
4) IMG Worlds of Adventure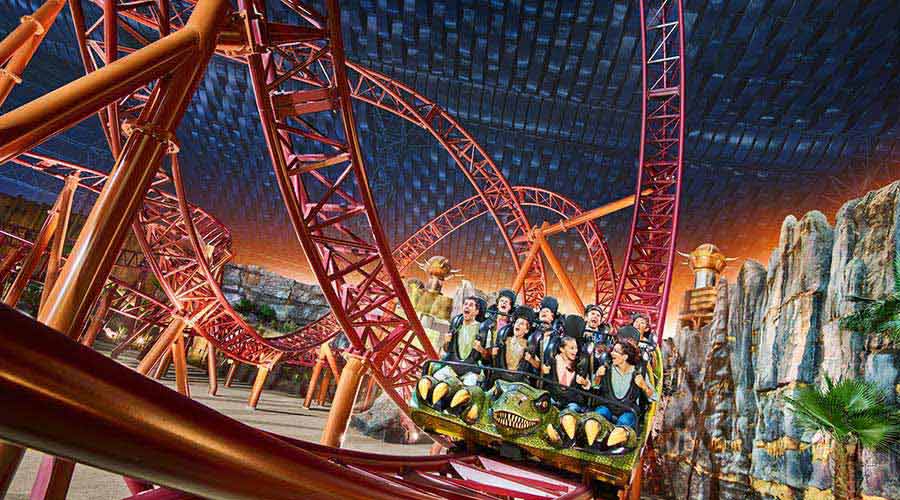 Among the theme parks in Dubai, IMG Worlds of Adventure is the biggest indoor theme park that allows you to revisit your childhood. There are plenty of rides based on your favorite characters, such as Spiderman, Iron Man, Hulk, Ben 10, and Powerpuff Girls. The icing on the cake is the encounter with terrifying dinosaurs in the Lost valley Zone.
5) Ain Dubai
The newest addition to the list of attractions in Dubai is a must-visit with family. Also known as the 'Dubai Eye,' this giant Ferris wheel offers a breathtaking view of the entire city and is an excellent place for the whole family.
6) Desert Safari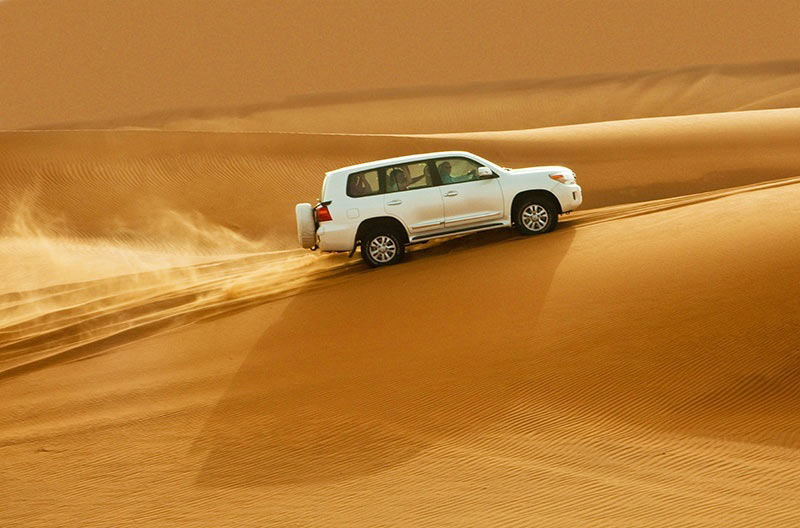 A desert safari expedition takes you on a fascinating journey. You can enjoy desert activities, including camel riding, dune bashing, quad biking, henna painting, dressing up in traditional outfits, and so much more. Witness spectacular live entertainment and satiate your tastebuds with some delicious food.
7) Dubai Aquarium and Underwater Zoo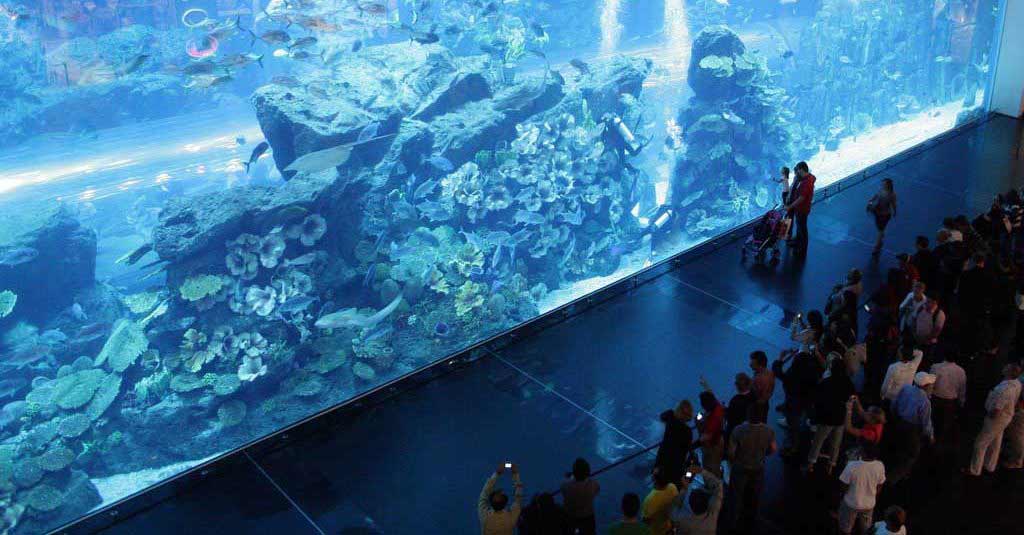 This award-winning aquarium brings you up, close, and personal with a plethora of exotic aquatic animals such as stingrays, sea lions, piranhas, jellyfish, and sea horses, sharks, crabs, and also a King crocodile—a great way to spend some family time and also learn about these beautiful animals. A family vacation to Dubai would not be complete without a visit to the Dubai Aquarium and Underwater Zoo.
8) Bollywood Park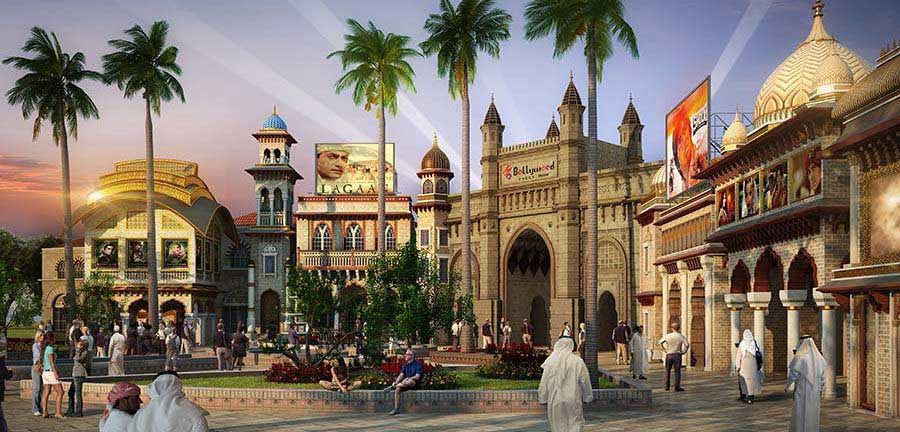 The world's first-ever Bollywood theme park celebrates the iconic Hindi movie industry based in Mumbai. You can enjoy stage shows, exciting cinematic rides, and live performances based on your favorite movie characters. Whether it is action, drama, thrill, comedy, or adventure, you will find everything here.
9) Kite Beach
Kite Beach is one of the most popular among the many other beaches in Dubai. Your kids can play in the sands, collect shells, swim on the beach, or build sandcastles. You can enjoy many watersports such as paddle boarding, kayaking, kitesurfing, banana boat ride, and sailing. There is a Skate Park, a trampoline park, and a play area for the little ones. The Kite Beach is closer to the Palm Jumeirah and the Dubai Marina. If you are visiting from Dubai Downtown, you can also take a stroll along Jumeirah Open Beach Dubai, which is just north of Kite Beach.
10) Aquaventure Waterpark
The Atlantis Aquaventure Waterpark has incredible rides such as Leap of Faith, Aquaconda, Shark Attack, and Poseidon's Retreat. It also has a kid's play area and a private beach where you can relax and spend some leisure time. You can search for the lost city of Atlantis or visit the Lost Chambers Aquarium that will take you to the enthralling underwater world.
11) Dubai Garden Glow
The Dubai Garden Glow has an exciting concept where you can find eco-friendly displays of structures and characters made with millions of energy-saving bulbs and recyclable materials. The place is divided into Ice park, Dinosaur Park, ART Park, Glow Park, and Magic Park, and you can spend some great family time here.
12) Dubai Fountain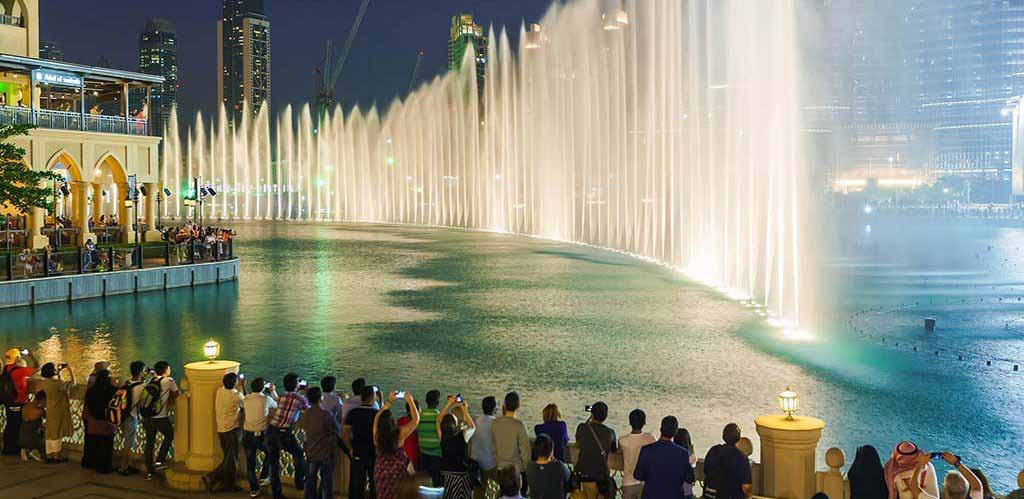 The Dubai Fountain brings you a brilliant spectacle of lights, music, and water. This choreographed fountain throws up more than 22,000 gallons of water more than 500 feet into the air and is a captivating sight to watch. The best part is that this is a free activity taking place every 30 minutes from 6 pm outside Dubai Mall.
13) KidZania
KidZania Dubai offers more than 80 activities for kids and combines fun and education. It resembles a mini city where kids can role-play adult professions, including doctors, firefighters, teachers, bankers, chefs, and more. Another highlight of this place is the KidZania Space Center, where children can learn about the universe using simulated attractions. KidZania is undoubtedly the best place for kids to explore top kid activities in Dubai. Essentially, it is a mini-city bursting with activities to keep young minds entertained.
14) The Green Planet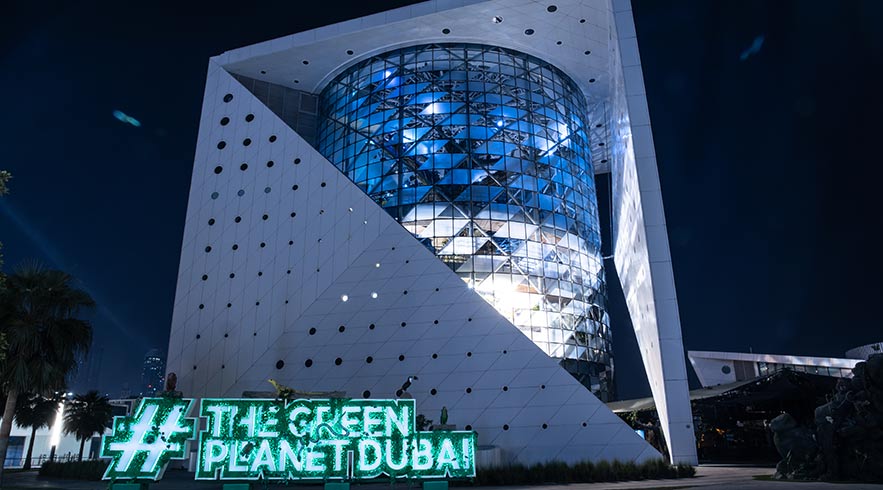 The Green Planet is the first tropical rainforest and biodome in UAE, where you can find lush flora and fauna. You get a chance to learn and interact with more than 3,000 plants and animals. It also teaches the importance of a thriving environment and natural habitat for our planet and its beings. This place is a must-visit for nature and animal lovers.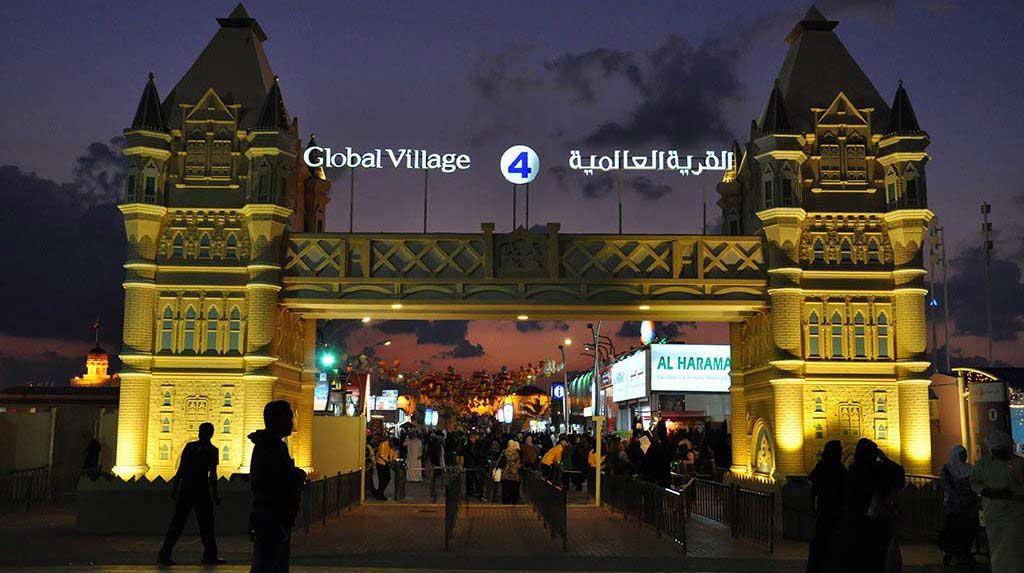 15) Global Village
Global Village Dubai is a cultural extravaganza that takes you on a world tour with one single ticket. It is the ideal family destination to indulge in shopping, entertainment, and food. You will find replicas of different landmarks from the world over and can also enjoy live shows, dance performances, rides, and much more.
Conclusion
There are several other things to do with family in Dubai such as Dhow dinner cruise, shopping at Dubai Mall and the Souks, taking an abra ride on Dubai Creek, experiencing virtual reality in VR Park, etc. You can select the activities and attractions based on your interest and have a wonderful time bonding with your dear ones. Do not forget to book Dubai visa before you make your holiday plans.